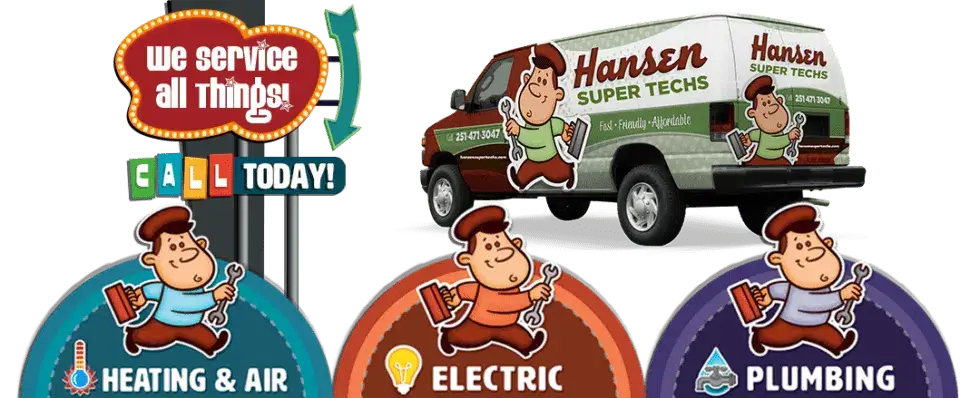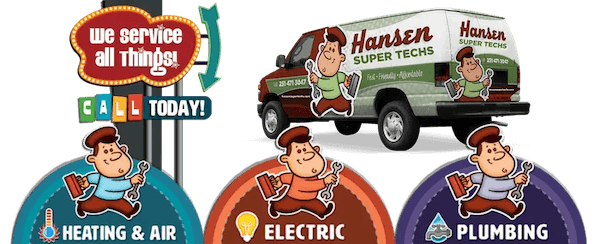 Help Starts Here for Service & Repair!
Heating Company in Gulfport, MS
Top Heating Company in Gulfport
With more than 10 years of experience, Hansen Super Techs is the most reputable and trusted heating company in Gulfport, MS. We have been serving our customers in surrounding areas of the Gulf Coast and Baldwin County since 2006. When the temperatures in Gulfport are low during the winter months, you can count on Hansen Super Techs for furnace service to ensure that your heating system functions as it should and keep your home warm. We have a team of experienced and qualified technicians who install, repair, and maintain furnaces and heat pumps. We offer same-day installation services. Our technicians are available 24/7 for repair services. Our qualified technicians are trained to service and repair all brands of heating systems.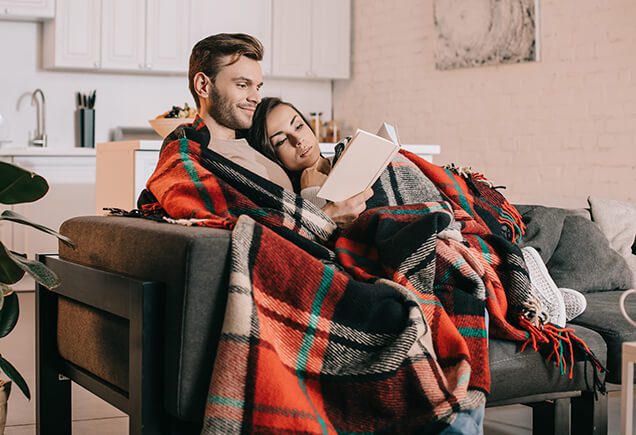 Why choose us:
24/7 emergency repair services
Same-day installations
Affordable services
Friendly team
Free estimates
Gulfport's Premier Furnace Service
Furnace problems happen when you least expect them. Besides, most homeowners in Gulfport rarely think about their furnaces unless there's an issue. A non-functional furnace can negatively affect your home in Gulfport, especially during the cold winter months when your home needs warmth. A faulty furnace can make your home uncomfortable, increase energy bills, and risk damaging other components of the HVAC system. Therefore, if you need furnace repair in Gulfport, count on Hansen Super Techs for the best services. Please don't postpone furnace repairs unless you want to deal with bigger problems that can be costly and time-consuming. Usually, furnace breakdowns give you warning signs, and it's paramount to look out for the signs.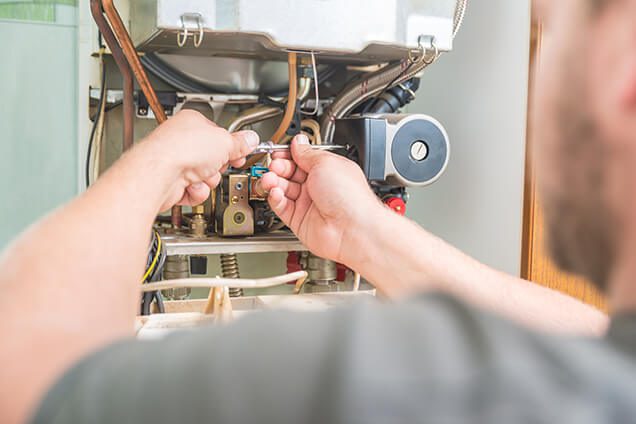 Signs you need furnace repair:
Strange noises
Age
Unmanageable thermostat
Out of control heating bills
Insufficient heating
Professional Heating Company for Installations
You will enjoy several benefits from a new heating system from Hansen Super Techs in Gulfport. It's advisable to replace your furnace if it is more than ten years old to ensure its efficiency and reduce energy bills. When replacing or installing a new heating unit, ensure that you purchase a modern unit for efficiency. Some essential features to consider when replacing furnaces may include the efficiency level and noise level. Some benefits of replacing your older heating unit with a new system are improved performance, additional comfort, peace of mind, increased home value, and energy savings.
Professional Furnace Service Tune-Ups
Regular furnace maintenance is important to keep the heating system in your home functional. Hansen Super Techs in Gulfport offers reliable maintenance services that ensure fewer furnace breakdowns. Other reasons for regular furnace tune-ups include lower energy bills, extended system life, and your home's safety.
Call us today for the best furnace services in Gulfport!
Not looking for a heating service? We also offer trusted AC services and air quality solutions.
Get in Touch!
Call Us: 251-225-3121
or visit our contact page to submit your request directly to our office.
License Info
Heating A/C & Refrigeration
Contractors: # 22132
Master Gas Fitter: # MG-2057
Master Plumber: #MP-4128
Electrical: #ELEC06775
Privacy Policy | Terms & Conditions