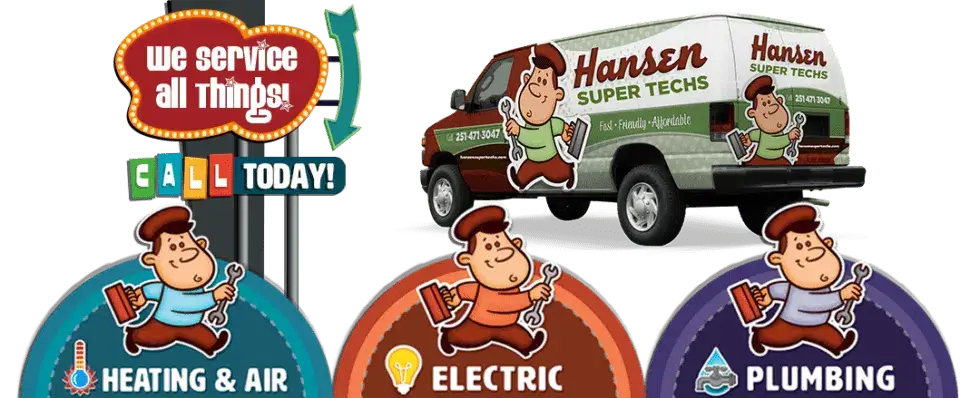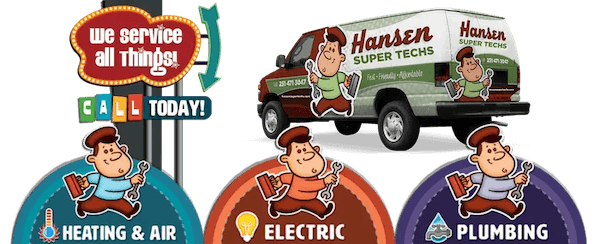 Help Starts Here for Service & Repair!
Top Rated
Electricians in Mobile, AL
Electrical problems are never convenient as everything in our homes is typically run on electricity. When you encounter an issue though, you can trust Hansen Super Techs, the home of the best electricians in Mobile, AL. With our fine expertise, fast and affordable service, you will find your electrical system running smoothly and efficiently in no time.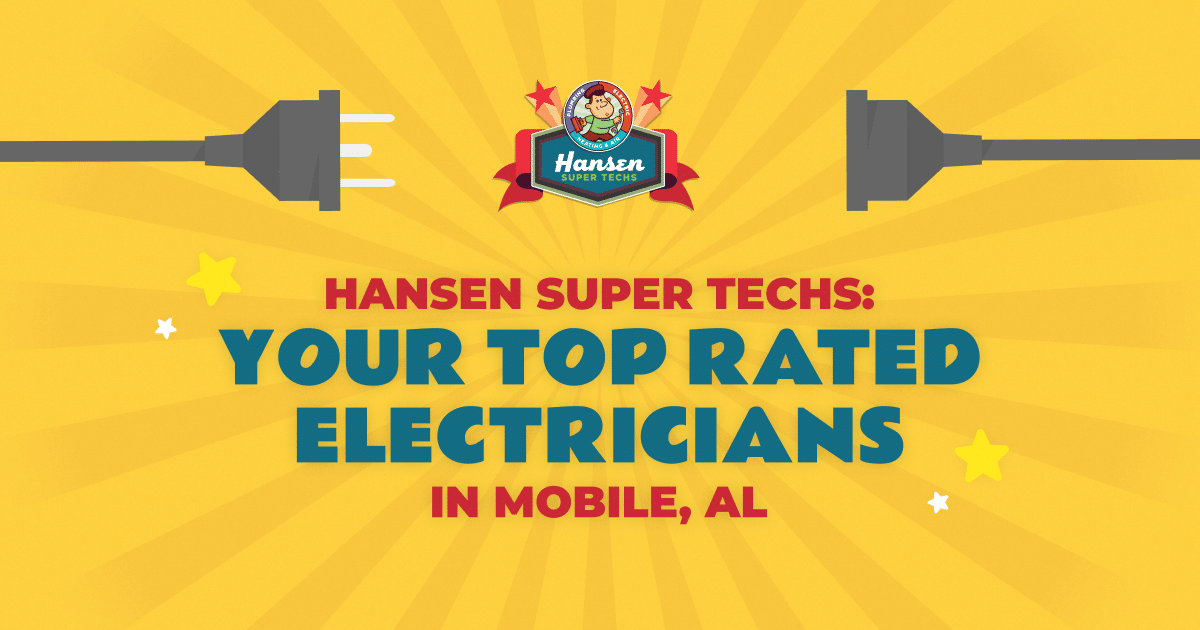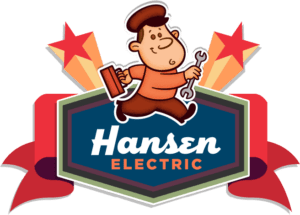 Leading Electrician Services in Mobile, AL that You Can Count On
Hansen Super Techs offers a comprehensive list of electrical services to serve your needs. There is nothing like having a reliable expert on hand when things seem to be out of order and when that happens, you can count on us to provide you will all the following services:
Complete Electrical & Generator Pros!
Testing & Inspections
Load Bank Testing

Home Safety Checks

Code Corrections

Infrared Inspections

Megger Testing
Installations & Appliances
Ceiling Fan Installations

Light Switch Installation & Repair

Electrical Appliance Installation

Outlet Installation & Repair

Phone & Cable Outlets

Smoke & Carbon Detectors 
Indoor & Outdoor Lighting
LED Upgrades

Recessed 

Retrofit

Turtle Lighting

Dimming Systems

Landscape Lighting 

Parking Lot Lighting
Wiring & Upgrades
Indoor & Outdoor Wiring

Surge Protection

ARC-Fault Breakers

Grounding System Upgrades

GFCI Outlets & Breakers
Electrical Renovations & Restoration
Updates to Old Systems

Upgrades to Fuse Boxes and Rewiring

Adding Additional Outlets

So much more! 
Generators
Installation

Repairs

Maintenance 
Other Services
Meter Bases

Service Risers

Power to Pools 

Electric Water Heaters

Security Cameras

Home Automation

Condo Service

Why Choose Hansen Super Techs?
Hansen Super Techs is the obvious choice for all things electrical. Why? Well, because Hansen Super Techs cares about their customers. When you choose Hansen Super Techs for your electrical repairs, installations, and maintenance services, you will reap all the following benefits:
Fast, Friendly, and Affordable Service

Five *5* Step Customer Protection Plan

Professional, Uniformed, and Licensed Personnel

Fully Equipped Technicians 

Job Done Right the First Time Around

Satisfaction Guaranteed

Signs that You Need to Call an
Electrician in Mobile, AL
So how do you know that you even need electrical service? Several signs will indicate a needed repair and we will briefly break down the main ones below.
Frequent Circuit Breaker Trips
Perhaps your circuit breaker trips frequently. This is a sign of an overloaded circuit or a faulty electrical component that must be investigated by a qualified electrician in Mobile, AL. 
Flickering or Dimming Lights
This may signify a loose electrical connection or an issue with the electrical circuit. It's crucial to investigate and fix the problem to prevent potential fire hazards.
Burning Smells or Unusual Odors
If you're picking a burning smell coming from an outlet, switch, or electrical panel, you must call the electricians in Mobile, AL to help you determine the cause of the burning smell. This may be a sign of overheating or faulty wiring.
Hot Outlets or Switches 
If you touch an outlet or switch and notice that it feels excessively hot, it could be a sign of an underlying electrical problem that needs to be addressed quickly.
The Generator is Leaking Fluids
If you notice that your generator is leaking fluids of any kind, you must call an electrician for help as soon as you can. This is not only potentially flammable, but it could also be indicative of a larger problem. Generators are super important to have in the most operable condition and any issue must be addressed promptly. 
Generator Not Powering Up
If you have come up against a situation in which your generator is not powering up, you will need an electrical repair service to come through and investigate the problem. We recommend that you get it fixed sooner than later. 
Buzzing or Crackling Sounds
If any unusual sounds are coming from your electrical outlets, switches, electrical panels, or even your generator, it is imperative to have an electrician in Mobile, AL come check out the reason for those sounds. 
Other potential reasons to call one of the electrical companies in Mobile, AL include:
Sparkling or electrical arcs

Outlets or switches not working

Tripped GFCI outlets

Rodent or pest damage

Old or outdated electrical system

Lack of electrical maintenance in over a year
Alabama & Mississippi Gulf Coast Emergency Electrical Repairs are Available – Call Today

Electrical Repairs at Your Service
Are you in need of electrical services in your home? Contact Hansen Super Techs today for top-notch, prompt services to get everything back into order in no time! Our technicians are available around the clock to provide the quality service you can always count on.
Get in Touch!
Call Us: 251-227-4441
or visit our contact page to submit your request directly to our office.
License Info
Heating A/C & Refrigeration
Contractors: # 22132
Master Gas Fitter: # MG-2057
Master Plumber: #MP-4128
Electrical: #ELEC06775
Privacy Policy | Terms & Conditions
Signup for News & Discounts!