Help Starts Here for Service & Repair!

Sanitizing & Disinfecting
Your premiere Disinfecting & Sanitizing company on the Gulf Coast! Stay safe & healthy with Hansen Bio Clean!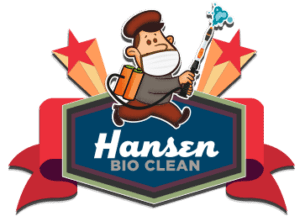 Sanitizing, Disinfecting & Deodorizing Spray Services
We are the premiere Disinfecting & Sanitizing company specializing in Covid-19, bacteria, mold, mildew & more! When we leave your business or residence will be free from bacteria, viruses, allergens & odors.
We are the NO-CONTACT PROS! We take your health seriously & have protocols in place to make your appointment easy & hassle free & best of all, NO CONTACT!
Our Sanitizer is…
EPA Registered & Approved
Non-Caustic
Safe for People, Pets & Food
NSF Certified
Non-Corrossive
Fragrance-Free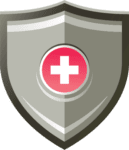 Protect Your Customers
​At Hansen Bio Clean, we understand the impact a correctly sanitized business & health/wellness facilities can have on visitors, customers, patients & employees. An environment that has been properly disinfected protects against serious illness while reducing the spread of infection. Our technicians are trained to accurately administer disinfecting solution to all surfaces including hard to reach spots!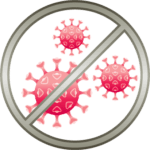 Safe & Effective
Our products are EPA approved hospital grade solutions designed to kill over 30 different viruses, bacteria, fungi, & SARs-CoV-2, the virus that causes COVID-19. This environmentally friendly solution has no corrosive or caustic effects found in popular brands of cleaning products making it a safe choice to use around children, elderly, pets & sensitive electronic devices. Sanitize It products are NSF-Certified for use on food contact surfaces.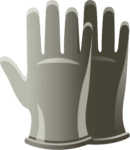 What to Expect
What you should know about your visit with Hansen's Bio Clean technicians? The disinfection process is a fine mist that covers the surface, over and under all objects. We will be opening doors, cabinets & drawers to make sure all areas come in contact with the spray. Be sure to let us know where all openings & vents are located. You should also let the technician know if there are any areas or objects that require special attention.
Get in Touch!
Call Us: 251-471-3047
or visit our contact page to submit your request directly to our office.
Signup for News & Discounts!