Help Starts Here for Service & Repair!

Alarms & Security Systems
Video cameras, security systems & complete automation! Hansen Alarms has you covered!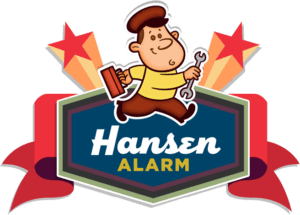 Top Rated Security!
When you want the best service & options, TRUST Hansen Alarm with the security for your home or business. Our systems deter intruders, gives early warning of fire, provides remote control & monitoring and gives peace of mind knowing that it's protected from a variety of unexpected events. Our technicians have extensive experience not only in security but also in home automation, cameras, & more. All Hansen services are backed by our 100% Satisfaction Guarantee!
Safe & Secure!
Video Cameras
Security Systems
Home Automation
Smart Lighting
Modern Technology
Fire Systems
Services
Deny and deter thieves by taking away the easy advantage of entering undetected with a properly installed alarm system.
Camera systems give you the advantage in finding out what's going on around your home or business whether it's a wandering wildlife to suspicious cars pulling into your driveway.
A fire detection system reduces the risk of smoke inhalation, fire damage, and can notify the fire department of a situation.
When you know your personal property, business, and ones that you love are safe it will take a weight off your shoulders.
Modern Technology / Smart Lighting / Home Automation
Advanced modern technology puts total control over your environment into the palm of your hands. Home automation makes your phone, tablet, or other devices the central command to monitor and direct different aspects of your building including heating and air, security systems, entertainment, and other devices.
Get in Touch!
Call Us: 251-471-3047
or visit our contact page to submit your request directly to our office.
Signup for News & Discounts!