Top Rated AL & MS Commercial Electrician Services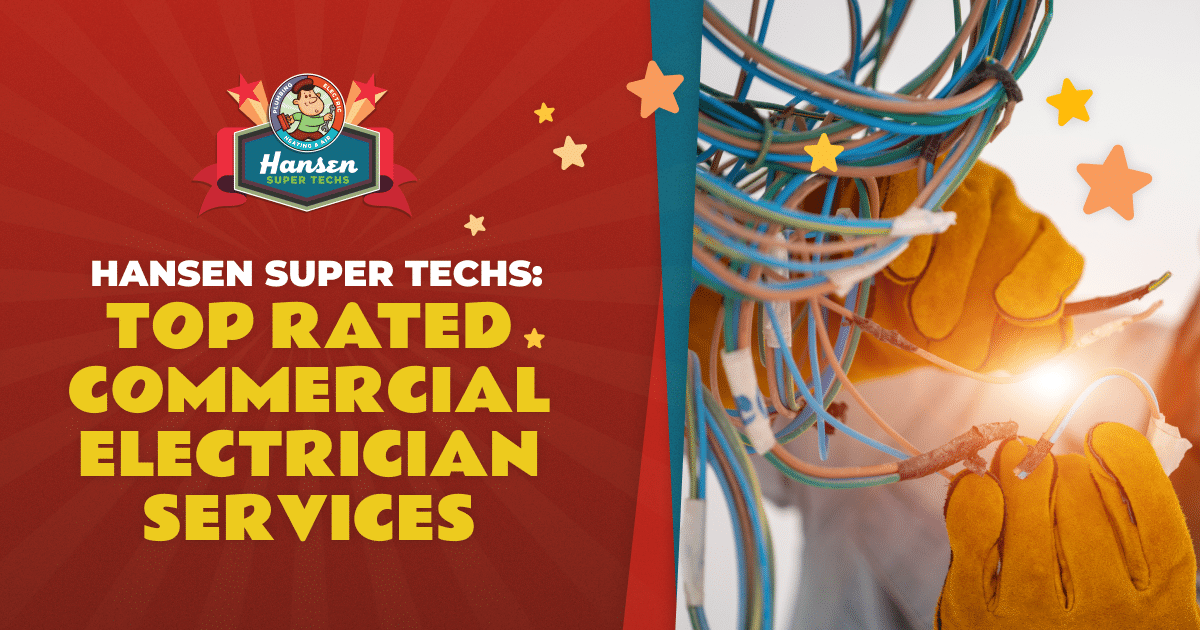 Nothing else will put a damper on your day like electrical problems in your place of business. When the lights go out or the electrical outlets seem to have trouble delivering the required problem, accomplishing your tasks will be extremely difficult and frustrating. 
This is not to mention the potential inconvenience caused for your customers and employees. As fellow business owners and the region's leading commercial electricians, we at Hansen Super Techs are here to offer you our expert services to help you have a smoother day at the office. 
What is a Commercial Electrician?
Commercial electricians are trained professionals who specialize in electrical work related to commercial settings like corporate buildings and other non-residential facilities such as stores, schools, hospitals, and shops. At Hansen Super Techs, we have a team of such specialists dedicated to helping you run your business smoothly and efficiently. 
Commercial Electrical Services Offered
With the help of our high quality commercial electrician services, all of the electrical needs of your business will be cared for with ease and safety. We offer services in all of the following areas of commercial electrical needs: 
Electrical Installations

Maintenance and Repairs

Upgrades and Renovations

Electrical Safety 

Energy Efficiency
As we provide all of these services, we work in collaboration with other professionals involved in the project such as architects, construction crew members, engineers, and general contractors to ensure a seamless project and service for you.  
Commercial Refrigeration
Refrigeration in a commercial setting is a major component of a typical business day that people rarely stop to think about. That being said, when your cooler, freezer or ice machine isn't working properly it means hundreds to even thousands of dollars in loss of products. 
Commercial refrigeration unit, freezers, and coolers are built to keep up with the fast paced environment of restaurants, caterers, hotels, bars, and many other locations. They use precise temperature and humidity control to protect the supply of products and inventory. Unfortunately, they eventually break down causing hundreds to thousands of dollars in loss of supplies and revenue.
Common issues found in refrigeration devices are failing or broken compressors, thermostats, defrost timers, and failing coils. When your machine is starting giving out there are several signs to look for:
The most obvious is a warm temperature when it should be cold.

Turning down the thermostat does little or nothing at all

Lack of humming or motor sounds

Frost build up on the exterior of the machine
Calling in a professional to inspect your ice machine, cooler or freezer when you notice these symptoms can save you time, money and a lot of hassle. 
24/7 Emergency Commercial Electricians at Your Service
Sometimes electrical issues arise when we least expect them. If that is the case for you, feel free to reach out to Hansen Super Techs who will provide prompt and quality repairs. You can trust that our team will troubleshoot all your electrical issues, providing a lasting repair and help you get back to business quickly. 
Commercial Electrician Near Me
Are you in search of electrical services for your business? Contact Hansen Super Techs today for expert services that will keep your business running seamlessly.