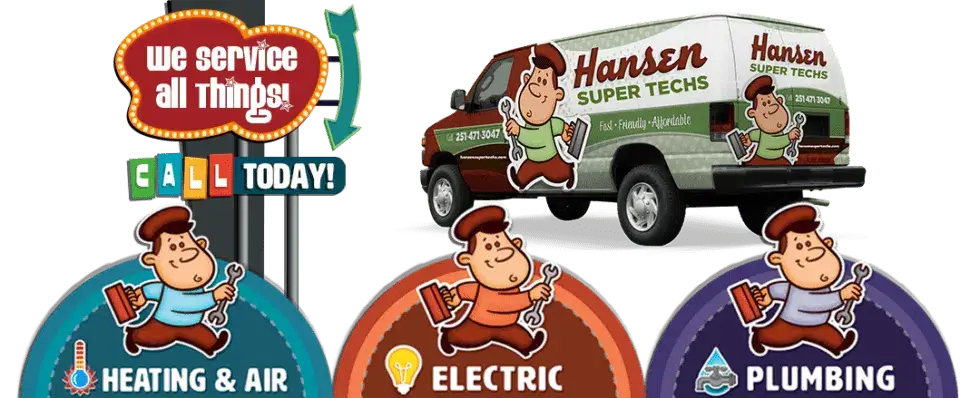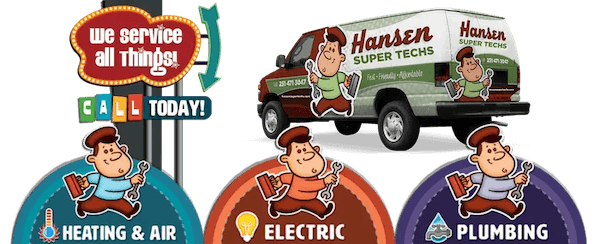 Help Starts Here for Service & Repair!
Furnace Maintenance in Mobile, AL
After you shut down your cooling for the summer in Mobile, AL, why not schedule furnace maintenance to get it ready for the upcoming winter weather? There's nothing like a thorough heating tune-up with filter checks and changes, lubrication and inspection, and the expert touch by our highly trained and talented HVAC technicians. From the way we talk about your heating system like it's an old familiar friend to the way we take care of our tools, you know your heating maintenance is being done by the best.
Trusted Furnace Maintenance in Mobile
When we perform your maintenance, we have an eye for the details, whether it's a worn belt, tired motor, heat exchanger issue, or unexplained sound. Our experienced technicians have seen the many ways furnaces have trouble, and while they're following our heating maintenance checklist, they're also looking for issues they've seen before. We check for combustion emissions problems, efficiency issues, and air circulation challenges, including the condition of your ducts or pipes, and your temperature control. We also make sure that your ignition system, an older pilot light or electronic ignition, is going to be reliable so you get warm without delay. Our heating tune-up gets the most out of your energy costs, and if it's been a while since your last one, you'll probably find you can keep the house warmer more easily.
If your system includes add-on comfort and healthy options like humidity control, HEPA filter, air purifier, or germicidal UV light, we can take a look at those as well during heating maintenance. They can make a big difference in your indoor air and keep your comfort consistent year-round, so we want to make sure they're operating well. If you're interested in adding any of these, of course, we can help!
There are many benefits to furnace maintenance that you'll experience:
A longer lasting heating system
Improved energy efficiency
Quieter, more reliable blowers
An overall quieter heating system
Warmth that keeps you comfortable all winter long!
After hot, humid summers it's always hard to believe how cold it can get in Mobile. While your AC is still working hard, that's a great time to give a thought to reliable winter warmth from furnace maintenance and keeping your heating bills down thanks to a professional heating tune-up. If you've been hearing rattles and bangs and smelling strange smells while your furnace is running, part of our heating maintenance will be investigating the source of those issues and putting them to rest. After all, the best time for any repairs you need is before you need your heat! We do our best to catch problems early while we're providing maintenance and let you know if there's any work you need to have done. As always, we provide clear explanations and quotes on any work we recommend.
The Heating Tune-Up Pros
The same expert technicians from Hansen Air Pros who bring life back into your Mobile heating system when it breaks down provide maintenance that helps you avoid trouble. Our team also provides heating tune-ups for clean, efficient operation through the winter, all backed by our satisfaction guarantee. We're small enough to be your good neighbor, caring for our community, and large enough to respond quickly with top technicians when you need us most. We're a solid organization ready to serve, and we grow our team through mentoring, training, and team building so we can serve you best.
Wherever you live in Mobile, such as Orange Grove, Claremont, College Park, Malibar Heights, our expert technicians can provide furnace maintenance that makes even older units run at their best. When the winter chill sinks in, you rely on your heating system. Call us for furnace maintenance and be prepared! Or call to schedule an AC tune-up! We can also help with any other service such as heating repairs or heating replacements!
Get in Touch!
Call Us: 251-227-4441
or visit our contact page to submit your request directly to our office.
License Info
Heating A/C & Refrigeration
Contractors: # 22132
Master Gas Fitter: # MG-2057
Master Plumber: #MP-4128
Electrical: #ELEC06775
Privacy Policy | Terms & Conditions
Signup for News & Discounts!