Sanitizer vs. Disinfectant. What's the Difference?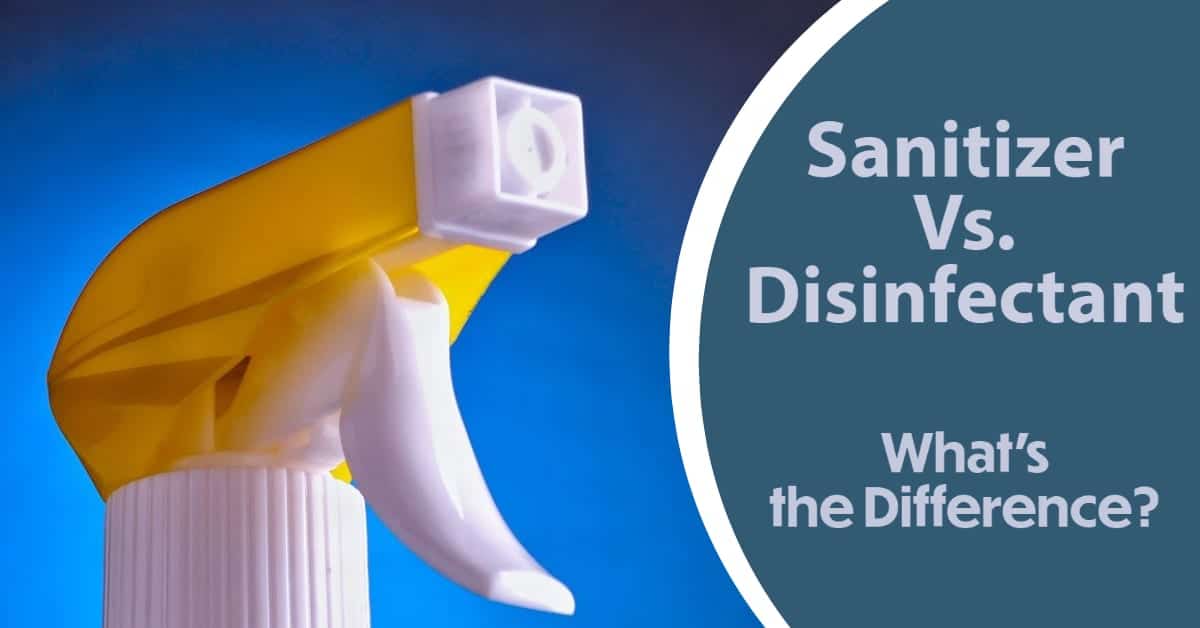 Walking through grocery aisles, we are constantly bombarded by the options of disinfectants, sanitizers & various cleaners lining the shelves. They all seem to offer the same thing, complete removal of viruses and bacteria. The big question is, what really is the difference?
Your basic everyday cleaning removes the obvious dirt from surfaces. Sanitizers aim to reduce bacteria or germs up to 99% for a specified amount of time & will begin to work almost instantly. Certain sanitizers can be used as stated in the directions in food contact areas. They won't have a lemony fresh or clean linen smell since added fragrances tend to linger & get absorbed into food. Disinfectants have a wider range of micro-organisms that they can effectively remove but they take time to complete this process, sometimes even up to 10 minutes! They should only be used on hard nonporous surfaces unless specifically stated in the instructions. The most important thing you can do when making a choice is read the label.
Hansen Bio Clean's solution is an EPA-registered hospital-grade disinfectant without the harsh chemicals associated with store-bought brands. No need to worry about using it too often as it's safe to use daily in all areas, on all surfaces & around household pets.
Need sanitizing and disinfecting services or equipment? Contact Hansen Super Techs today to get started