Common Signs That Your Ducts Need Aeroseal Duct Sealing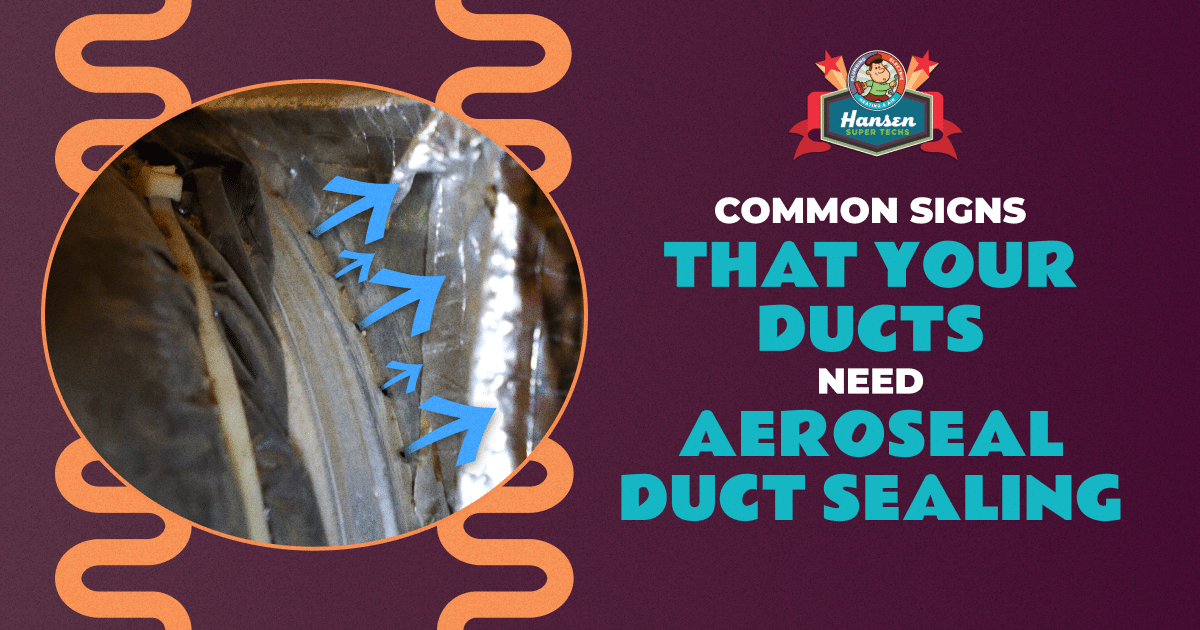 If you have a central air conditioning unit in your home, you are likely aware of the need for good-quality ductwork to keep the unit operating efficiently.  It is also essential for good indoor air quality and overall home comfort. For this reason, the AC services in Fairhope are continually innovating new methods to improve the quality and condition of a home's ductwork, thereby improving the state of the entire home. In this blog, we will review the importance of Aeroseal duct sealing services and share signs that indicate this service is needed.  
Does My Home Need Aeroseal Services?
Aeroseal is one of the most recent innovations applied through an aerosol spray. This highly durable and practical substance offers an almost full-proof solution that seals cracks in the ducts. Because it is a relatively new service, only some know about its benefits. Thus, consider the following signs as you think about your ductwork: 
High Energy Bills 
Have you noticed your energy bills climbing each month? If this happens without an increase in AC usage, leaky ducts may be the reason for those high bills. When air escapes through the duct cracks, your AC must work harder to produce your preferred temperatures. As a result, more energy will be consumed, causing you to pay more for your energy bill. 
Uneven Heating and Cooling 
Many people like central air conditioning because it is designed to cool or heat every house room simultaneously, with the same temperatures. If your AC is working and one room feels warmer than the other, know that this isn't normal. This problem may be caused by leaky ductwork, which causes the treated air flowing through the system to escape earlier than intended. If this problem continues, you will end up with expensive repairs or even a total AC unit failure. We encourage you to contact your local AC service in Fairhope if you notice this issue in your home. 
Poor Indoor Air Quality
Because the ductwork facilitates air through the home, it directly affects the quality of the air you breathe. If you notice the air is stuffy or muggy, you may need to have your ductwork inspected for cracks or excess debris. Depending on their assessment, the technician may recommend a simple duct cleaning or an Aerosealing service. Excessive amounts of dust and allergens in the home must be addressed as they can negatively impact the health of those inside. 
Noisy HVAC System
If you hear strange noises from your HVAC system, such as rattling or whistling, it could be due to leaks in your ducts. If the gaps are big enough, the airflow can be audible as it flows against those cracks. These noises could also indicate that your system is working harder than it should to maintain the desired temperature. Be sure to have AC noises inspected by an AC service tech in Fairhope so that repairs can be made.
Aging Ductwork
Sometimes the ductwork is just getting up there in age and needs support. Aeroseal is just the thing that can extend its lifespan by sealing in the ducts with a durable chemical compound that is known to last for up to 40 years. If you don't want to replace your ductwork, Aeroseal may be an excellent option for your home. 
Top AC Service in Fairhope
Are you considering Aeroseal services for your home? Contact Hansen Super Techs to learn more about this service and set up a visit today. Our technicians will be able to help you determine if your ductwork could benefit from Aeroseal and develop a plan of action. Contact us today!