Why an HVAC Maintenance Plan Is a Worthwhile Investment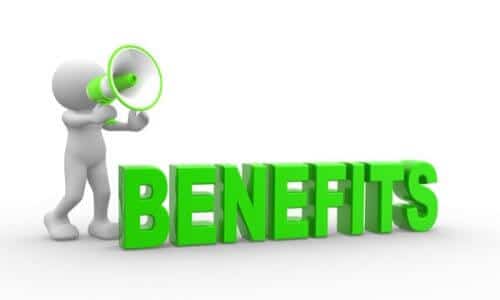 Your HVAC system keeps your residential property comfortable throughout the year. Therefore, it's essential to keep the equipment in good condition by having all the units inspected and cleaned annually by a certified cooling and heating technician. However, some homeowners don't pay much attention to their HVAC unit until something interrupts the reliable flow of cooled or heated air. Skipping HVAC maintenance can have serious consequences, especially when it comes to your equipment's condition. It also affects the coverage of your manufacturer's warranty and your home's comfort.
With a shortage of parts and high replacement costs, keeping your HVAC unit working well should be at the top of your priority list. Having an HVAC maintenance plan will keep your unit running more efficiently and for many years to come. Additionally, an HVAC technician can detect minor issues before they grow into big problems that require expensive repairs or replacement. Here are seven reasons that prove that an HVAC maintenance plan is a worthwhile investment.
1. Prolongs HVAC Lifespan
Cooling and heating units work around the clock to provide you with a cozy indoor environment. However, you can't expect your heat pump, furnace, or air conditioner to work that hard without proper maintenance. It's like expecting your car to remain in good working order without maintenance and regular oil changes. An air conditioner or heating unit that fails several years before its projected lifespan means an expensive replacement.
A maintenance plan that includes annual servicing can prolong the lifespan of your HVAC equipment by up to 50%. For the greatest return on investment with your house's HVAC unit, ensure routine maintenance. The better you maintain your HVAC unit, the better it will take care of you and your family and the longer it will last.
2. Improves Air Quality
According to the EPA, air pollutant levels inside of a house are two to five times greater than outdoor levels. Exposure to contaminated air for a long time can make you and your family members vulnerable to many health problems, including headaches, eye irritation, cardiovascular disease, and respiratory complications. If you want to enhance your indoor air quality, consider investing in regular HVAC maintenance.
A good HVAC maintenance plan includes a full cooling and heating system inspection. The technicians will check and change the air filters and clean your ductwork to ensure cleaner airflow. They'll also inspect equipment for leaks, grimy and dirty coils, and broken or malfunctioning components. These issues can affect your HVAC unit's ability to maintain the right humidity levels and cool your house, resulting in harmful microbial growth. Routine maintenance can reduce allergens and harmful particles in your home's indoor air.
3. Lowers Utility Bills
While skipping HVAC servicing may not seem to have immediate negative effects, it affects your unit's performance in the long run. Over the years, air conditioners and heating units accumulate wear and tear, decreasing system efficiency. According to research, an HVAC system loses approximately 5% of energy efficiency every year that it misses maintenance, leading to increased utility bills. Biannual or annual maintenance can help keep your HVAC unit operating at 95% of its efficiency throughout its service life. Greater efficiency means that your equipment will consume less energy, keeping your utility bills down regardless of the season.
4. Keeps Your HVAC Warranty Valid
Equipment manufacturer warranties and extended warranties are the two main HVAC system warranties. The equipment manufacturer provides the first type of warranty, while an HVAC professional offers the second type. Equipment manufacturer warranties are limited, and they only cover the main system and major parts. They don't guarantee labor. Extended warranties expand the manufacturer's warranty. They cover both labor and major parts for a longer duration. An extended warranty can provide you with a long-term protection deal for your HVAC unit if something goes wrong.
Many extended warranty agreements require you to enroll in an annual maintenance plan. Ideally, you should have an expert inspect, clean, and service your HVAC equipment annually to keep the warranty valid. Some of the major components that make an HVAC unit work are expensive. Therefore, keeping the parts covered under the manufacturer's warranty can save you a lot of money. Ignoring maintenance might lead to problems, particularly if you need to address an unforeseen and expensive repair because many HVAC professionals and manufacturers need proof of yearly maintenance when you submit a repair claim.
5. A More Reliable HVAC System
Fall and spring HVAC maintenance plays a significant role in your home's comfort system. It makes your unit more reliable all year. The last thing you want is an air conditioner or a furnace at risk of failure when you need it most. Scheduling maintenance allows HVAC professionals to inspect, clean, and service the entire system. During routine maintenance calls, these experts can identify potential problem areas and solve minor issues before they become major problems that need expensive repairs. This way, you can prevent premature breakdowns that leave you without a functioning system.
6. Keeps Your Home Safe
With routine maintenance, you can keep your residential property safe from anything ranging from small, dangerous leaks to major problems. During a routine checkup, HVAC technicians can locate issues that would've otherwise gone undetected.
One of the common problems that regular HVAC maintenance safeguards your house against is carbon monoxide poisoning. Carbon monoxide is gas that's colorless, tasteless, and odorless. According to the CDC, exposure to low levels can lead to serious health issues, and the effects can be fatal at high levels. A malfunctioning or cracked heat exchanger is one of the most common causes of carbon monoxide leakages. An HVAC maintenance plan includes carbon monoxide tests that detect any possible risk.
7. Saves You Money
Purchasing an HVAC unit is a huge investment. After the purchase, the logical thing you can do is invest in routine maintenance to keep it functioning optimally and reliably. Not only will preventative maintenance safeguard your initial investment, but it will also save you money in the long run. Here are various ways an HVAC maintenance plan can save you hundreds of dollars while increasing your home's comfort:
Less costly repairs because developing problems get detected early
Lower utility costs due to high energy efficiency
Fewer system replacements due to prolonged HVAC lifespan
Inexpensive repairs due to minimal wear and tear
Reduced burden due to maintaining a valid warranty
Give Your HVAC Unit the Care That It Deserves Today!
An HVAC maintenance plan is one of the best ways to prevent costly unexpected repairs. It keeps your HVAC system stronger, more efficient, and less susceptible to breakdowns. If you're looking for expertise, quality, and services that you can trust, contact Hansen Air Pros for all of your cooling and heating maintenance needs. Our professionals will thoroughly inspect, clean, and service your HVAC to ensure that it continues to run reliably and efficiently all year. We also offer air quality, air conditioning, heating, and commercial services throughout Baldwin, AL and the surrounding areas. Give us a call today to schedule an appointment or learn more about our HVAC maintenance plans.