7 Best Heating Options for Your Basement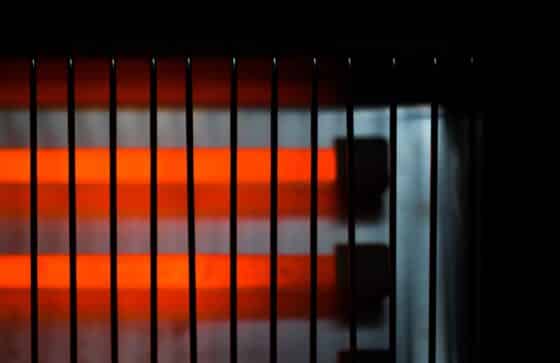 Nowadays, it's not uncommon to find homeowners converting their basements into additional living spaces. Basements can be used as a children's playing area, a TV room, or a home office. Usually, your basement is kept at a lower temperature than the rest of your house.
There are many options to heat your basement effectively, and you may be wondering which one to go for. It's essential to make the right decision when selecting your heating option. Ideally, you wouldn't want to incur more cost in energy bills by choosing a heating system that isn't energy-efficient or one that has more output than is needed. Nearly all basement heaters have their advantages and disadvantages. Still, the good news is that they are easy to install, and for permanent solutions, you can get experts to handle the installation.
Below, we've come up with a guideline on some of the available options for your basement heating.
1. Infrared Space Heater – Radiant Heating
Radiant infrared heaters work similarly to how the sun warms objects directly in line with its rays. Any object that isn't along the path of the radiant heater doesn't get exposed to the rays and thus remains cooler. Infrared is radiant heat that warms objects without heating the air.
Radiant space heaters produce a light spectrum invisible to the human eye and can be absorbed by your clothes and skin. This heating method has become more popular, as the heaters themselves can be powered by propane, electricity, or natural gas. Infrared space heaters have different output, designs, and controls.
The pros:
Silent operation
Instant heating
Doesn't alter the air quality
Ideal for directional heating of areas
The cons:
Can cause fires
Doesn't retain heat when turned off
Direct heat can affect the skin
2. Oil Filled Radiator⁠ – Convection Heating
These types of radiators use convection heating that warms the house at a slow pace while at the same time maintaining a constant temperature without drying the air; this makes them a healthy and safe heating solution. If your basement is well-insulated, an oil-filled radiator may be your best option.
Oil-filled radiators work by warming the oil within the unit to set the ideal temperature. Then, the thermal energy carries the heat out to your home through a process known as convection heating. Nearly all these heaters have adjustable thermostats that allow them to switch on and off as required. Better yet, oil-filled radiators are surprisingly energy efficient.
Oil-filled radiators are an ideal option for keeping your damp and cold basement warm and dry without consuming much extra cost. The type of heater that will best suit you is determined by the size of square feet of your room or basement space, and even though there are many types of units available, there is something that suits each basement.
These radiators can be mounted on the wall or free-standing; in addition, they require no installation like the hot water system and operate on a plug-and-play basis. Simply plug the system into a socket and enjoy the warmth. Moreover, oil-filled radiators require little maintenance, and all that is needed is a quick wipe to ensure the system is dirt and dust-free.
The pros:
Silent operation
Energy efficient
Highly portable
Offers large surface heating area
The cons:
Can get too hot to touch
Larger units can be heavy to move
3. Ceramic Space Heaters – Convection Heating
Electric ceramic space heaters have different sizes, shapes and some units provide you with the option of being placed on the basement floor or installed on a wall. Furthermore, there are convection models and a fan-assisted ceramic space heater if you want to heat your room faster. These heaters require no installation and can be plugged into a standard outlet, making them very convenient and easy to use.
Ceramic space heaters are lightweight and easy to move from room to room, effectively distributing the heat. These heaters use a specific type of ceramic that, when heated, acts in a similar way to a metal element. As the cold air within your house is drawn into the heater, it is passed over the ceramic elements and warmed. The resultant heat produced is carried into your room via thermal energy.
The pros:
Doesn't get hot, so it's safe for children
Portable
Instant heat
The cons:
Not best for larger areas
Slow to heat if not fan assisted
Requires surrounding space for good airflow
4. Adding a Basement Fireplace
Basement fireplaces can be cozy additions to your home. Fireplaces are relatively easy to install and can heat your room through traditional methods. If you have enough space within your basement, you can go ahead and install a masonry fireplace. However, you can save time and money by installing a fabricated fireplace. You could also consider some infrared options that work similarly to space heaters and can add aesthetic appeal to your basement.
5. Insulating Basement Walls and Ceilings
There are various ways of heating your basement walls and ceilings; some heating options may work better for finished basements, while others are ideal for fully finished or renovated basements. If you aim to install a ventilated heating system, it's essential to have a working heating run and cold air return. Therefore, installing your cool air return on the ceiling ensures good air returns to keep the basement warm.
Wall and ceiling insulation is crucial to keeping the basement warm. Generally, the type of insulation to use is directed by how cold the surrounding environment is. It would be good to go for interior wall insulation options since they are ideal for waterproofing the walls. The popular options here include EPS, XPS, and mineral wood insulation materials, for they don't absorb water and are very cost-effective.
6. Extending Your Ductwork
In most homes, there is already a heating system installed. Therefore, it's preferable to work off your existing unit and extend it to your basement. The ductwork in your home is usually accessible from the basement and may seem easy to install; nevertheless, extension work is a rigorous exercise that requires the skills of HVAC experts to handle all the crucial aspects. The professionals will factor in the size and heating load required for your home before configuring the ductwork. Furthermore, extending your ductwork to your basement is bound to increase the resale value of your home.
7. Adding More Registers
You can effectively heat your basement by utilizing your furnace. By adding more registers, it allows the warm air traveling the ductwork to as well enter the basement area. Similarly, adding more registers or vents requires the skills of AC experts. This option is ideal and cost-effective since the ductwork from your heater already exists in the basement.
Ensuring that your basement is well heated while at the same time maintaining the safety of your home requires the expertise of companies such as Hansen Super Techs. We proudly offer trusted solutions for residents of Alabama, Baldwin County, and the MS Coast. You can depend on our comprehensive heating, cooling, and indoor air quality services. We are dedicated to providing quality and durable solutions. Contact Hansen Super Techs today for more information.