A Magic Moment for Darby!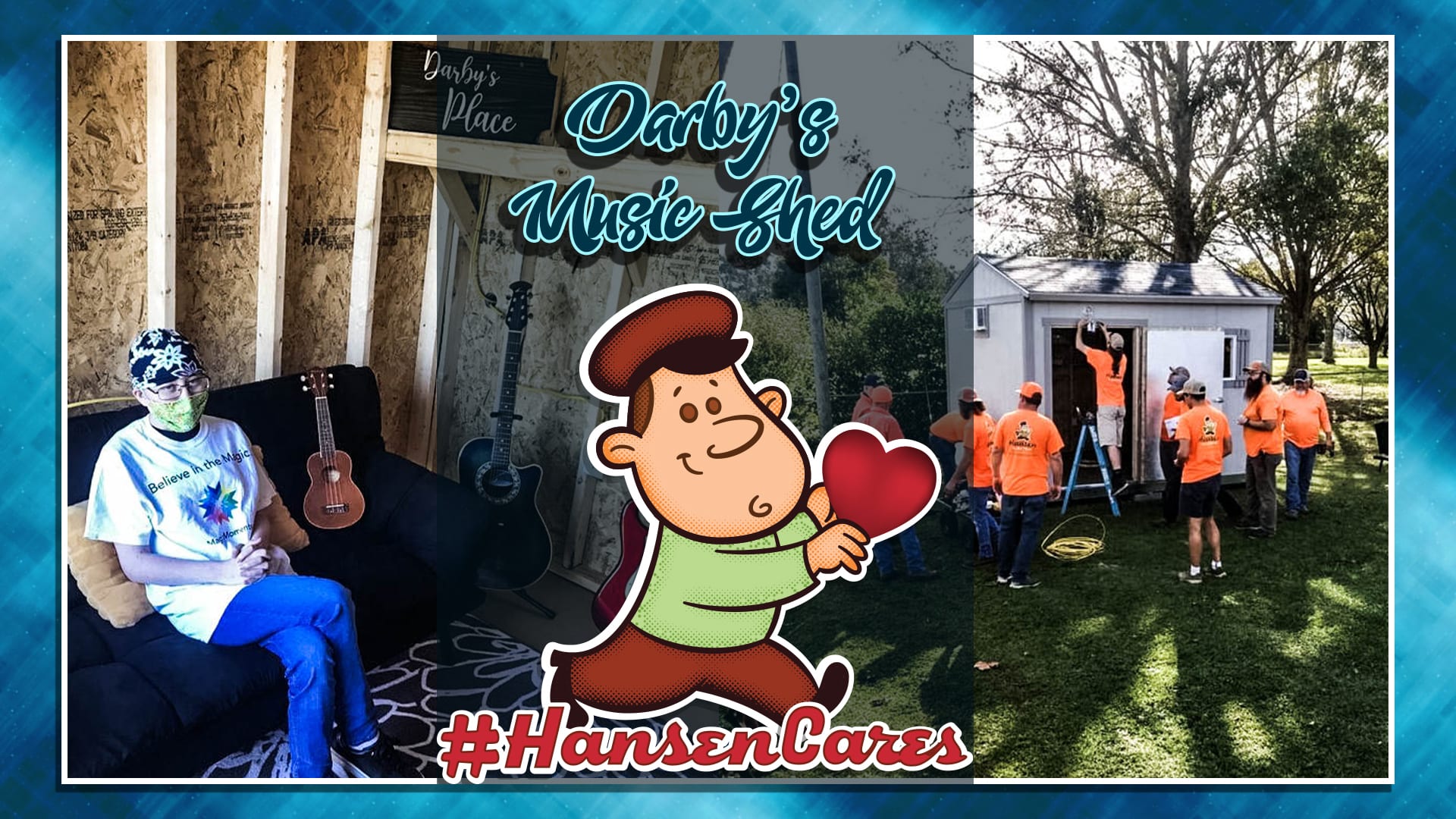 A Magic Moment for Darby!
✨ Magic Moments & Hansen✨
One of the greatest gifts we can give another is joy, laughter and moments to remember…MAGIC MOMENTS!
The non-profit organization, Magic Moments is dedicated to providing fulfilled wishes to Alabama children who are diagnosed with chronically life threatening illnesses. Founded in 1984, they have been able to grant the wishes of about 5000 children across all counties of Alabama giving them a chance to forget and just be kids.
Stories about the compassion, care, & support Magic Moments bring into the life of these families and children are awe inspiring to us all.
One such story comes from the Grand Bay area about a girl named Darby and her dream of having a place to compose and create music! Hansen heard about the plan to build her a music shed & wanted to help!
Many of our staff volunteered to pitch in and came together creating a plan. Hansen Electric crews arrived at the home to run power and wiring, hook up outlets, & lighting to help make the music shed a comfortable place.
We are so honored that we had the chance to take part in Darby's special day!
Darby, you are someone to look up to and an inspiration to us all!
To learn more about Magic Moments, visit