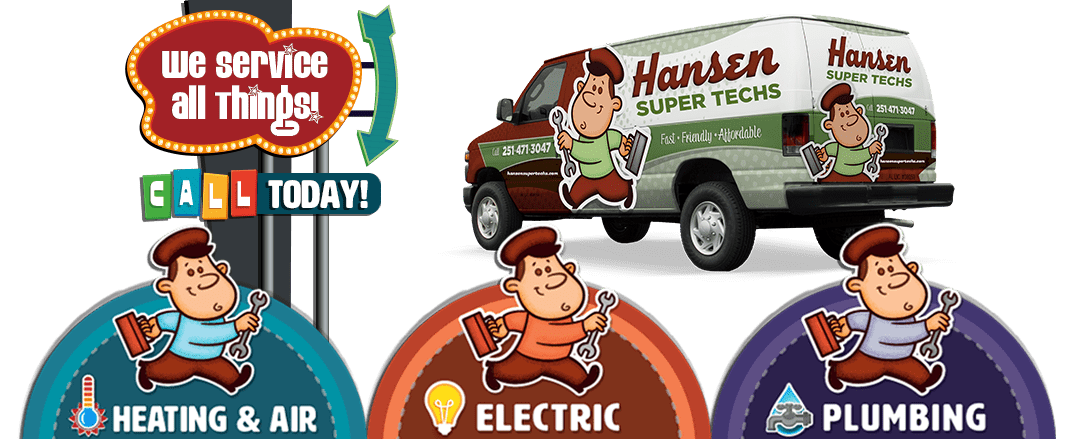 Help Starts Here for Service & Repair!
Our team is always looking for more great additions that have a drive & passion for the field! Apply online below or download the PDF version, fill out and email to humanresources@hansenair.com.

Hansen is pleased to give back to our community, our employees & is here to answer any questions you may have!
Fast. Friendly. Affordable.
HVAC AL LIC #08059
Get in Touch!
Call Us: 251-227-4441
or visit our contact page to submit your request directly to our office.
License Info
Heating A/C & Refrigeration
Contractors: # 22132
Master Gas Fitter: # MG-2057
Master Plumber: #MP-4128
Electrical: #ELEC06775
Signup for News & Discounts!