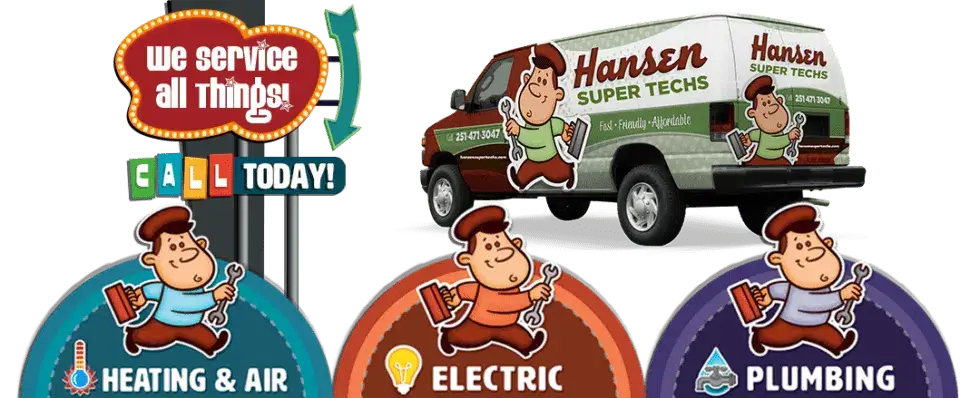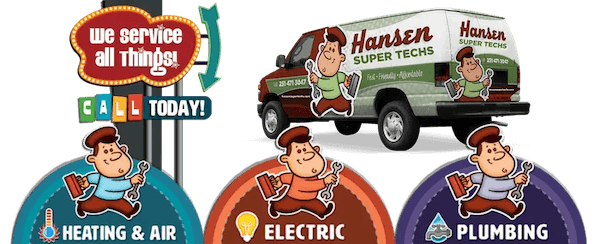 Help Starts Here for Service & Repair!
Furnace Maintenance in Orange Beach, AL
Friends from out-of-town might be surprised to feel the near-freezing temperatures that are the norm in an Orange Beach, AL winter, but we deal with it every year. While snow is a rare sight, the cold breeze blowing off the Gulf Coast is no surprise, which is why it's so important to perform annual furnace maintenance. At Hansen Air Pros, we know the chill you feel when the heat isn't working as it should, which is why we offer a transparent, reliable, and fast heating tune-up. Our company goal is always to keep your house cozy and comfortable, regardless of the weather.
Orange Beach's Affordable Furnace Maintenance Company
With a new unit, a heating tune-up might not seem like a priority, but your furnace is one of the single most expensive systems in your home. Much like your care, it needs a little attention every year to avoid the need for major repairs. A heating tune-up from Hansen Air Pros includes a 21-point inspection that includes all the electrical wiring and parts, thermostat, ductwork, and safety switches. By ensuring everything is working as it should, we help keep your heat on throughout the winter, without the need for costly and unexpected repairs.
There are often signs that your heat isn't working well that might indicate you need to schedule heating maintenance, including:
Sudden increase in costs to run the heat
Unpleasant smells or strange noises
Cold spots where the heat doesn't seem to reach
The furnace is slow to start and produces lukewarm air
When well-maintained, a furnace can easily last for 15 years or more. Annual furnace maintenance is an essential part of keeping your warranty in good standing, so if you want to avoid replacing your furnace early, it pays to schedule an annual heating tune-up.
At Hansen Air Pros, our Cozy Club maintenance agreement includes two calls every year. In most cases, this means seasonal visits to check on your heating and air conditioning. We change filters, lubricating systems and clean both the indoor and outdoor parts of your unit. With everything pristine and maintained, you're more likely to see top-notch efficiency similar to a new installation for many years. Our friendly HVAC team shows up on time and with every part and tool needed to get your heat up to temperature. We even offer 24/7 emergency assistance to help when things go wrong at night or on the weekends. We know you can't schedule an emergency, which is why we work outside of normal business hours.
Your Heating Tune-Up Team
Since 2006, we've been a proud leader in furnace maintenance in Orange Beach. We're licensed to offer HVAC assistance throughout Alabama. Whether you need standard annual heating maintenance scheduled or a complex repair, our experienced HVAC pros can help. Our focus is on providing fast, reliable, friendly, and affordable assistance to our customers — which is why we offer a 100% customer satisfaction guarantee. We don't just want you to call during an emergency; we want to be your go-to provider any time there's an issue with your heating and cooling. To help build a long-term relationship with our customers based on trust, we always offer transparent, up-front pricing. There are never any surprises on your bill, and we always get approval for any job that costs more than $1,500.
Whether you live off of Canal Road or in Romar Beach, our team is always happy to help and can be at your home quickly. Before you turn on the heat this winter, be sure to schedule furnace maintenance. Or schedule AC maintenance when the weather starts to change. Give us a call today to set up a time or to find out more about our annual agreements. We can also help with repairs or installation of new heating systems.
Get in Touch!
Call Us: 251-227-4441
or visit our contact page to submit your request directly to our office.
License Info
Heating A/C & Refrigeration
Contractors: # 22132
Master Gas Fitter: # MG-2057
Master Plumber: #MP-4128
Electrical: #ELEC06775
Privacy Policy | Terms & Conditions
Signup for News & Discounts!