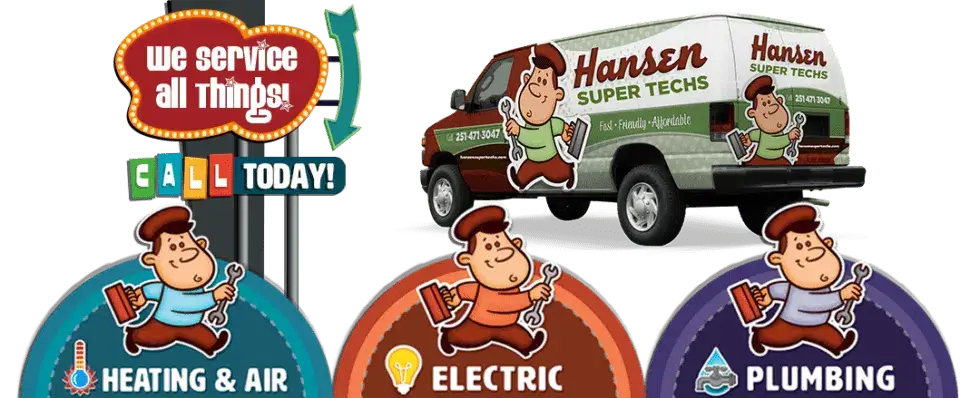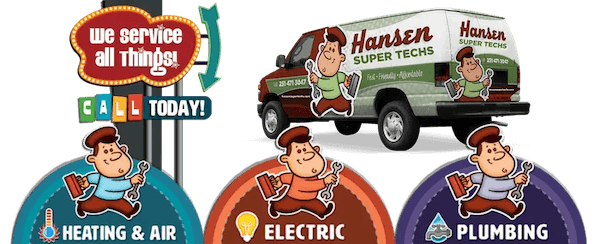 Help Starts Here for Service & Repair!
Heating Company in Daphne, AL
Dependable Heating Company in Daphne
Residents in Daphne, AL, rely on Hansen Air Pros as the most reliable heating company in the area. We have been in the industry since 2006, offering exceptional services. During the winter, you need a heating system to warm all the rooms evenly for comfort. If your furnace or heat pump has a problem, our skilled technicians can fix it. You only need to book an appointment, and we will send our crew to your home. We offer comprehensive services, including furnace service, installation, and tune-ups. Our technicians are knowledgeable to answer any questions that you might have in mind. We emphasize our same-day service, and our team is dedicated to your total satisfaction and comfort in all that we do.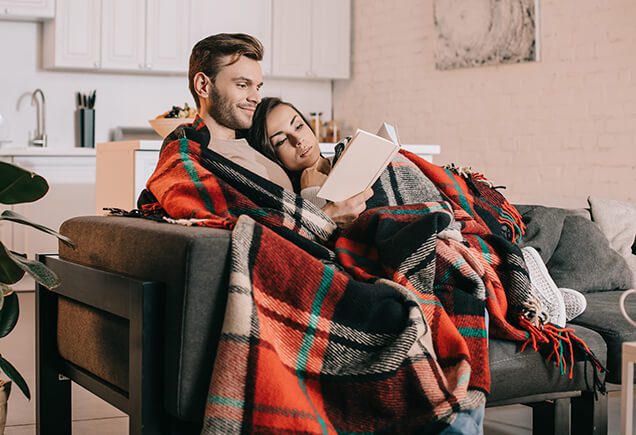 Why choose us?
Same-day service
Budget-friendly prices
Friendly staff
Highly trained technicians
Maintenance agreement
Financing options on approved credit
Dedicated crew
Daphne Furnace Service and Repair
Hansen Air Pros is the company to consider in Daphne if you need furnace repairs. Chilly months are unbearable if your furnace isn't working correctly. You deserve sufficient warmth in your home, free from cold spots. Our 24/7 emergency repairs ensure that you call us if the situation is dire. We will come quickly to your residence to diagnose and repair your heating equipment. Our experienced technicians have all the skills to fix the problems in one visit.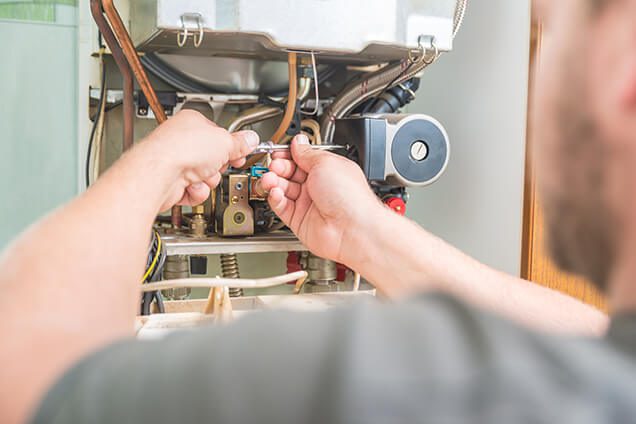 Signs that you need furnace repairs:
Skyrocketing energy costs
Abnormal smells
Strange noises
Difficulty starting your heater
Deteriorating air quality
Faulty thermostat
Low heat levels
Installation by Our Heating Company
At Hansen Air Pros, we offer top-notch heating installations in Daphne. If your furnace or heat pump is aging or just not serving you well anymore, we can replace it. We will install a high-quality product that will meet your needs and expectations. You will benefit from massive energy savings, thanks to new technological features. Your home will be warm throughout the chilly months. As your trusted furnace company, we will get you proper-sized equipment. This way, your heater will work optimally without struggling. We will take you through the main components of the system and the operation.
Valuable Daphne Furnace Maintenance
To prolong your heating system's lifespan, we recommend maintenance at least once a year. Our team of licensed technicians will do an excellent job of making your equipment more efficient. Usually, we lubricate moving parts to minimize the loud furnace noises. We can also change the air filters to improve the air quality in your home. Also, we look for any cracks or deterioration in the internal components and can remedy the issue. You don't have to worry about pricey repairs or breakdowns amidst winter after a tune-up from our pros.
Contact us at Hansen Air Pros for heating services in Daphne. We also provide outstanding AC services and indoor air quality solutions to our customers in the area!
Get in Touch!
Call Us: 251-227-4441
or visit our contact page to submit your request directly to our office.
License Info
Heating A/C & Refrigeration
Contractors: # 22132
Master Gas Fitter: # MG-2057
Master Plumber: #MP-4128
Electrical: #ELEC06775
Privacy Policy | Terms & Conditions
Signup for News & Discounts!