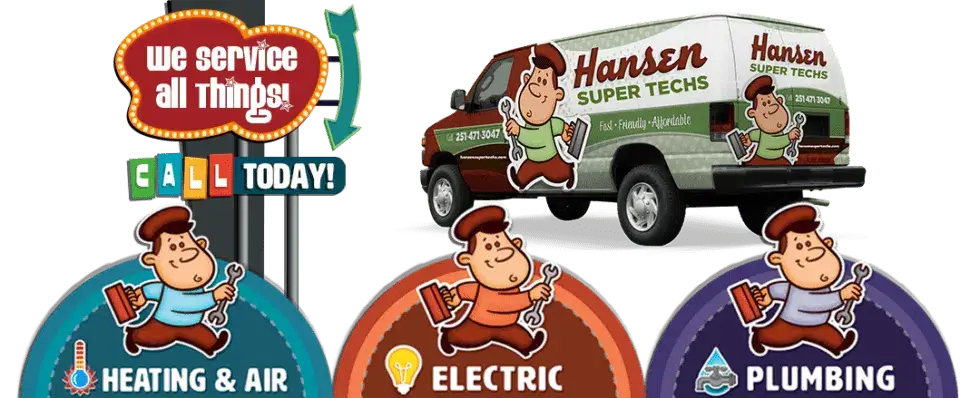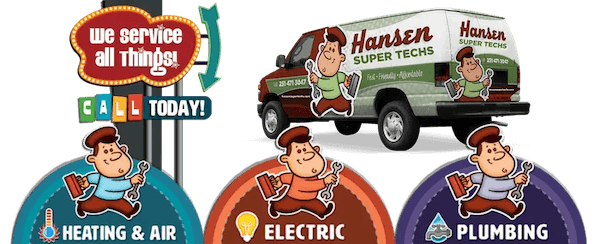 Help Starts Here for Service & Repair!
Indoor Air Quality In Mobile, AL
How's the indoor air quality in your Mobile, AL home? At Hansen Super Techs, we do IAQ testing in homes, so we know. Your windows are closed so you can run the AC, there are some damp spots that smell musty, you have some great pets that are awfully furry, you love cooking, and perhaps you've been dealing with allergies lately and aren't sure why. Something like that. When we check the air quality in your home, our team can identify indoor air issues specifically and provide appropriate solutions like an air purifier and germicidal UV lights that can make you feel better and breathe better.
Even occasionally open windows aren't going to make a big difference, but our indoor air quality system upgrades can help a lot. Our whole home dehumidifier options keep your home air comfortable with managed moisture, just like you prefer it even with humid summer breezes outside. HEPA air filtration catches even tiny particles, and covers your whole home so you don't need to get those little HEPA units for each room and search for replacement filters too often. Air purification drops airborne particles out of your airflow, including pollen and pet dander, and germicidal UV lights zap pathogens so they don't reproduce and spread in your home.
If your home is in Hannon Park, Belle Chene, College Park, or Parkhill, or anywhere else around Mobile, we can help you breathe more easily indoors, with indoor air quality enhancements and a built-in home dehumidifier for your heating and cooling system.
Reliable Indoor Air Quality Services in Mobile
If you've had a duct cleaning service recently, which we recommend every few years, you probably had a look at the material that accumulates in ducts throughout your home, airborne material that you also breathe in. You're affected by the dust, pollen and pet dander can trigger allergies and related asthma, and airborne pathogens can multiply in the kitchen grease that blows into your system. Even your cleaning chemicals have left traces in there as sprays become airborne and are drawn in through your air handling equipment.
On the way through your AC and heating system, indoor air quality equipment can reduce the humidity and reduce the tendency for summer moisture to cause particles to cling in the ducts. The air purifier can use technology to draw particles and chemicals out of the airflow, the HEPA filter can grab even tiny, sub-micron particles of dust, and germicidal UV light disrupts the ability of viruses, bacteria, and mold spores to reproduce and spread. All these features are carefully added to your duct system and maintained along with the rest of your HVAC equipment on a regular basis. You breathe easier, and with a whole home dehumidifier, you may even find your books, plants, wooden furniture, and floors benefit from stable moisture content in the air.
We can add equipment like this to your HVAC system for great indoor air:
HEPA Filter: used in laboratories and medical environments
Germicidal UV Light: common in medical offices and food service areas
Air Purifiers: use electrostatic and other technologies to remove dust, mold, smoke, pet dander, odors
Home humidifier: keeps your air's moisture stable, even in the muggy summer weather
Mobile weather varies, but your indoor air can stay fresh, clean, comfortable, and humidity-controlled, much like commercial buildings with customized HVAC systems. Our expert indoor air quality team is at your service to check the air quality in your home and help you select the features you'd like to have installed, explaining their functions in detail if you'd like along with how they can address problems you've noticed from your home's air quality.
Indoor air quality components typically install on your existing duct system, doing their work inside the ducts on the air passing through. That's especially important for germicidal UV lights that are shielded from your eyes inside the passage. Whether we install your indoor air quality components now, during your maintenance or repair visit, or as you're having a new AC or heating system installed, we'll make it easy and quick, and show you how to operate any new features. We know you'll love the breathable difference!
Your Indoor Air Quality Team
Our Hansen Super Techs technicians know indoor air quality equipment and how it can help you breathe better and keep your home cleaner without dust and airborne particles circulating. We provide ongoing training, mentoring, and team building to keep them the best around. They're your best resource for all your HVAC service needs, ready to provide expert service and equipment that are backed by our satisfaction guarantee. Our service area includes Mobile, Baldwin County, and the Mississippi Gulf Coast, and we're available for maintenance and repairs with careful quoting to make sure you understand the work involved, and transparent pricing.
We're proud to serve Mobile homeowners with our expert indoor air quality care and comfort features. Give us a call and make your home's indoor air more breathable! We can also help with your heating and cooling system
Get in Touch!
Call Us: 251-225-3121
or visit our contact page to submit your request directly to our office.
License Info
Heating A/C & Refrigeration
Contractors: # 22132
Master Gas Fitter: # MG-2057
Master Plumber: #MP-4128
Electrical: #ELEC06775
Privacy Policy | Terms & Conditions