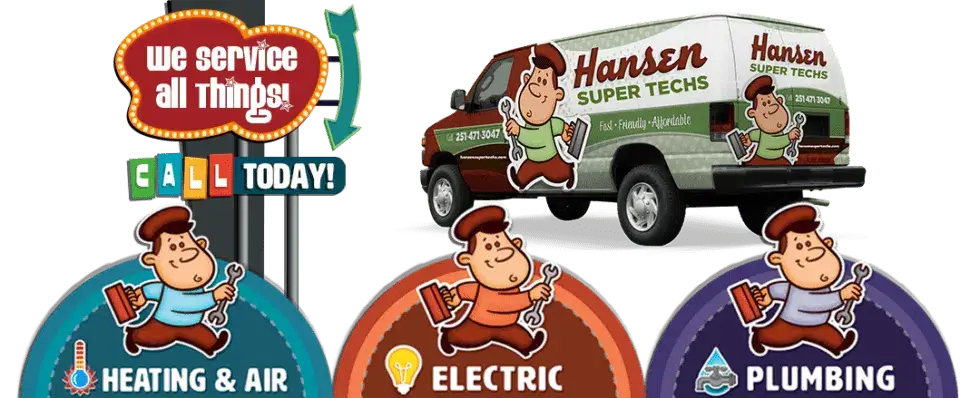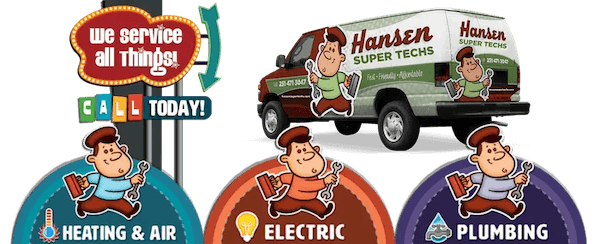 Help Starts Here for Service & Repair!
Indoor Air Quality In Pascagoula, MS
When the gulf winds blow, the air around Pascagoula, MS, gets a refreshing change. Unfortunately, when your AC or heat or running in your home, the air just circulates along with whatever it's carrying and your indoor air quality doesn't improve. Opening your windows can help some, but costs you energy. Floating around can be dust, pollen, pet dander, cleaning chemicals, mold spores, even airborne cooking grease. Our IAQ testing can show you what you're breathing. Most of these contaminants don't get caught in your standard air filter. At Hansen Air Pros, we have great solutions including HEPA filters, air purifiers and UV lights to block the pathogens.
Did you know that smart home indoor air quality monitors are selling swiftly these days? People realize that what they breathe indoors needs their attention. When we check the air quality in your home, it can help you target the air quality issues present, combined with any allergy or asthma issues. In addition to breathability, indoor air quality features help improve your comfort, such as our whole home dehumidifier that keeps your indoor moisture right where you like it, even in summer. You may already be using a small HEPA filter in your bedroom, many people do, and it's easy to add a whole-house version to cover all your living spaces. There's so much we can do, and if you tend to stay in a lot, it's even more valuable to have great air to breathe.
If you live in Baptiste, Harpersville, Hebrard, Cassagne, or anywhere in beautiful Pascagoula, we can make your home a great place to relax, stay comfortable, and breathe well.
Reliable Indoor Air Quality Services in Pascagoula
Indoor air quality may seem invisible, but if you've had a duct cleaning service you've seen us remove bags full of material that was once airborne. It's another way to check the air quality in your home. Even your standard HVAC air filter, which should be changed monthly, gets quite clogged with airborne material. Dust, pollen, pet dander, mold spores, bacteria, viruses, and much more can be removed by air purifiers that attract them out of the airflow, HEPA filters that remove even submicron-sized particles, and UV lights that keep pathogens from reproducing and spreading. A whole home dehumidifier helps also, removing moisture that can cause particles to literally stick around, and that also helps mold growth, often in unseen locations.
Our indoor air quality testing and resolution team helps you recognize what's in your air that needs attention, and our HVAC experts can also help improve your home's airflow with duct solutions from cleaning to converting to a zoned system. Proper, balanced airflow is important for even heating and cooling distribution, and to ensure that your home's air gets the full benefit of indoor air quality improvements. Once your new IAQ features are installed, we can check the air quality in your home to make sure you're getting refreshed air everywhere.
We can add equipment like this to your HVAC system for great indoor air:
HEPA Filter: used in laboratories and medical environments
Germicidal UV Light: common in medical offices and food service areas
Air Purifiers: use electrostatic and other technologies to remove dust, mold, smoke, pet dander, odors
Home dehumidifier: keeps your air's moisture stable, even in the muggy summer weather
You may have noticed that humidity causes a number of problems in your home, besides how it makes the heat feel even hotter. Mold, as we mentioned, can grow in dark spaces such as your basement or walls with cold water pipes that pull the moisture from the air, but humidity also affects your wooden floors and valuable furniture, even your books and other papers. Stabilizing your indoor humidity with a whole home dehumidifier can help avoid moisture-related problems.
Your home's existing duct system is perfect for indoor air quality system installation. Most components attach directly to the duct system, using the existing airflow to move air through for treatment. HEPA filters, air purifiers, and germicidal UV lights are out of sight, but working hard plays an important role in circulating air's quality. We can install these components whenever you like, as part of a maintenance visit perhaps, or if you're thinking of installing a new AC system, that's a perfect time to complete the indoor air quality picture and enjoy fresh, breathable air even more.
Your Indoor Air Quality Team
At Hansen Air Pros, our technicians know indoor air quality and proper air circulation are great compliments to heating and cooling for total comfort. Our team receives regular training updates, mentoring, and other support so they can bring you the latest HVAC care strategies and equipment for your home, backed by our satisfaction guarantee. From Mobile to the Mississippi Gulf Coast, we treat our customers right, with careful quotes, transparent pricing, and professional work.
We're proud to serve Pascagoula homeowners and their families with great indoor air quality care. Call us and breathe easier! We can also help service your heating and cooling system!
Get in Touch!
Call Us: 251-227-4441
or visit our contact page to submit your request directly to our office.
License Info
Heating A/C & Refrigeration
Contractors: # 22132
Master Gas Fitter: # MG-2057
Master Plumber: #MP-4128
Electrical: #ELEC06775
Privacy Policy | Terms & Conditions
Signup for News & Discounts!