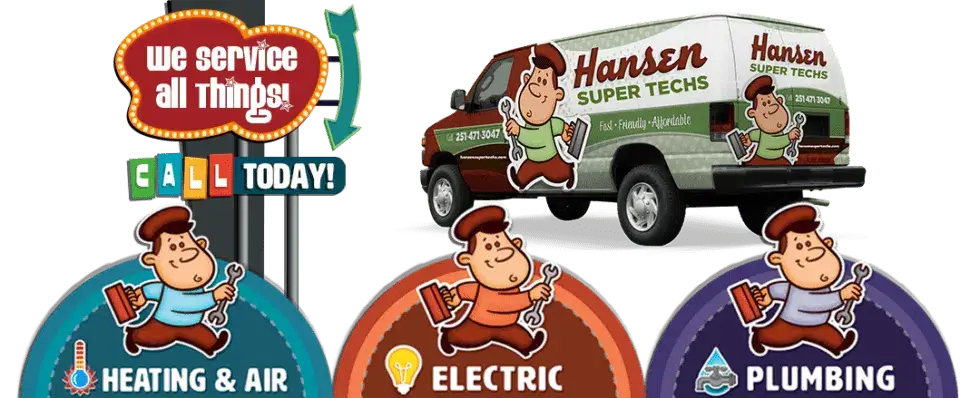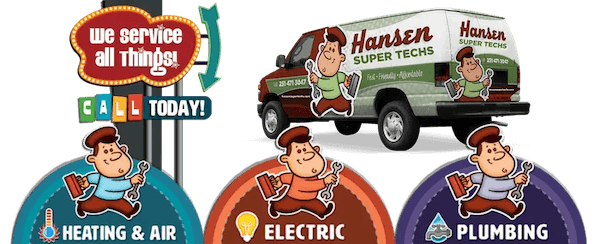 Help Starts Here for Service & Repair!
Indoor Air Quality In Spanish Fort, AL
How is the indoor air quality in your Spanish Fort, AL home? Most people don't think much about the air circulating throughout their home, but the quality of air in the home can have many effects on one's health and well-being. Newer homes are built to be insulated from outside temperatures in an effort to reduce energy costs. While this type of construction can save on energy, it can also leave the air in your home stale and full of pollutants such as dust, dirt, microorganism and pet dander. These pollutants get circulated through the home and can trigger allergies and other health issues. If you're concerned about your indoor air quality, then you need to contact the professionals at Hansen Air Pros to check the air quality in your home. We have the experience, knowledge and resources to ensure the air in your home is clean which will keep you and your family healthy. Some of the ways that we may be able to help keep you and your family healthy is by installing an air purifier or a whole home dehumidifier to make breathing easier within your home.
Keep Indoor Air Clean With an Air Purifier in Spanish Fort
The air in your Spanish Fort home affects the health of everyone in the house. Your primary goal is to keep everyone healthy so indoor air quality is an important issue. Most people don't realize just how polluted the air inside the home is. You can often see pollutants floating in the air. Keeping in mind that this is the air you breathe on a constant basis, you'll want to take the steps necessary to ensure you're breathing clean air. One way to do this is with an air purifier. The professionals at Hansen Air Pros can install an air purifier in your home so that you will be able to enjoy clean air. An air purifier works by making changes to the air within the ductwork.
UV Lights eliminate harmful contaminants from the air, including:
Volatile organic compounds are removed
Harmful mold is removed from the air
Allergens are eliminated
Harmful bacteria and germs are removed from the air
If you and your family have allergies or are getting sick often, then it could be your indoor air quality. UV lights are a great consideration if you're interested in improving air quality in your home. Our professionals can go over the options with you and help you decide the best option for you and your family.
Indoor Air Quality Services You Can Trust
If you're looking for a company that will provide honest solutions to your indoor air quality problems, then look no further than Hansen Air Pros. We receive up-to-date training and have the necessary certifications to ensure you receive quality services every time. When you contact us, you'll be greeted by our friendly staff who will be happy to answer your questions and address any concerns you may have.
You can rest assured when you call Hansen Air Pros, you're getting the best service in the business. We take pride in the services we provide and will guarantee your satisfaction. We provide practical solutions for all your indoor air quality needs. You can depend on us for fasts and friendly service for your Spanish Fort home.
If you're ready to take the next step to improve the indoor air quality in your Spanish Fort home, then give Hansen Air Pros a call today. Or call us today for any heating or cooling service solutions.
Get in Touch!
Call Us: 251-227-4441
or visit our contact page to submit your request directly to our office.
License Info
Heating A/C & Refrigeration
Contractors: # 22132
Master Gas Fitter: # MG-2057
Master Plumber: #MP-4128
Electrical: #ELEC06775
Privacy Policy | Terms & Conditions
Signup for News & Discounts!