Is Your HVAC Hurricane Ready?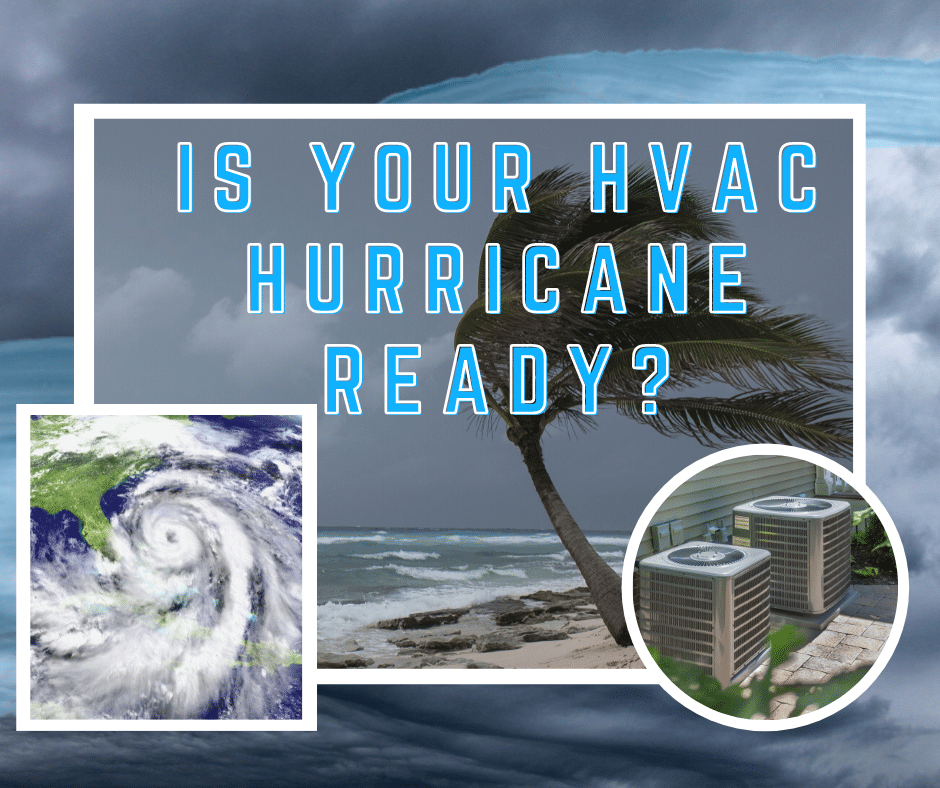 The officially marked start of the hurricane season is here and predictions are saying it's going to be another bumpy year. Your storm plans probably include having stocked shelves, emergency supplies & places to store furnishing from the yard. But have you taken the time to add protection for the outdoor part of the heating & cooling system? Like anything else left out in the severe weather, it's vulnerable to debilitating damage that leads to costly repairs or even replacement.
Keep Your Cool
No, it isn't necessary to build a fortress around the condenser unit. So can you help keep your HVAC unit safe? Just follow these simple suggestions to help prevent a broken system.
Lock It Down
Tie-down straps are a great addition that will keep your air conditioner in place when high winds start blowing through. Typically they're attached from the condenser to the concrete slab it's placed on. Tie-downs in this fashion are rated to withstand winds up to 150 miles per hour. Coastal HVAC installers sometimes add these when the system is first installed, getting you ahead of the game.
Stop the Surge
With the wind and rain comes lightning. Lots of it! What the means for your electronics are outages and plenty of surges that could potentially ruin sensitive parts. Adding surge protection stops unwanted voltage from reaching the HVAC equipment. Even better, it can act as blanket coverage if you go with a whole-home option. No costly replacements of appliances or other home systems!
Clear It Out
Debris is another factor to be considered when it comes to safeguarding your air conditioner during a hurricane. Tuck away lawn furniture, potted plants, toys, and other outdoor items to keep them from becoming flying projectiles. Check surrounding foliage and trees for branches that are just hanging around or dead. Those will be the first things to come whipping and banging around the yard. It may be needed to look at the border between your home and the neighbors as well to remove any shared issues.
Should You Cover?
While covering the unit with a tarp or other material is a good idea, you should never cover the condenser while it is operating or could turn on. If the unit won't be coming on during or after the storm, go ahead! Taking this step can help prevent the buildup of leaves, other debris, & standing water on the inside of the system. 
When to Call a Professional
Having an inspection done before a hurricane arrives will make sure your system is running at its best and less likely to need some TLC at just the wrong time. After the storm has passed, check your air conditioner for any signs of damage. Should you find any, call a professional to check it out before turning it back on! They will locate and repair any issues before it becomes a bigger problem or safety hazard.
As always, stay safe through the storm season. If you have any questions or need expert service call Hansen Heating & Air at 251-227-4441 or visit www.hansensupertechs.com/contact-hansen!