How to Prep an AC System for Hurricanes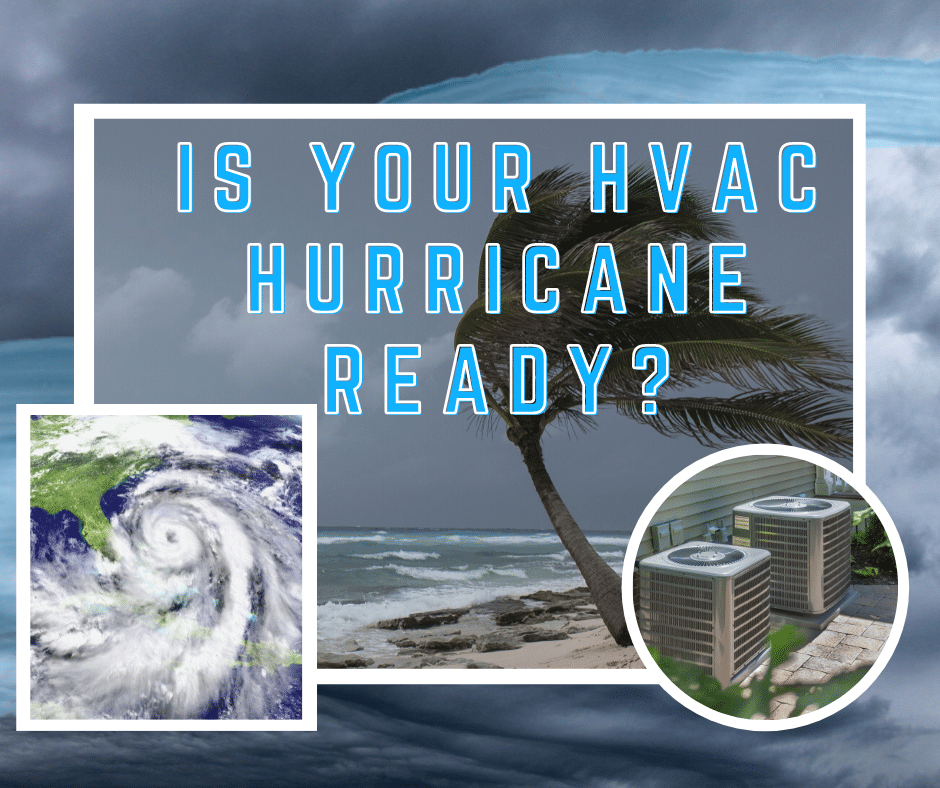 As another hurricane season makes its way to our horizons, it is important that you get your home ready for the severe damage of the high-speed winds that hit the area.
Because we are the finest HVAC experts in the region, we are most concerned with helping you prepare your air conditioning system against all the damage of tropical storms.
Hansen Super techs will provide you with our top tips to ensure that your HVAC systems and equipment are protected every time a hurricane passes through your city.
Tips for Prepping Your Air Conditioner for Hurricanes
Preparing your air conditioning unit for strong hurricane storms is imperative and has many benefits that include the following:
Protect all HVAC system components from the damage of flying debris and other windblown objects

Avoid the need to hire a repair or installation service to fix or replace your AC unit after the storm

Maintain indoor air quality during and after the storm hits

Getting your home ready for a storm helps you recover faster after the hurricane passes
Turn off the Power to the HVAC System
Before the hurricane hits its full force, we recommend that you turn off your air conditioner completely at the main electrical control panel. This will prevent electrical smoke and other forms of electrical damage like power surges, which can be potentially hazardous.
Secure the Outdoor Unit
The power of a hurricane storm is strong enough to lift the condensing unit of your air conditioning system. Take the time to anchor or secure your outdoor air conditioning unit to the ground, preventing it from being blown away by the impact of the high-speed winds.
Trim Surrounding Trees and Plants
The damage tropical storms cause first hits the surrounding trees and plants because they tend to be very easy for the hurricane to lift. To help both your home and AC unit to easily survive through the storm, take the time to trim your trees and plants around the air conditioner and the house in general. Sometimes the high wind rips off parts of branches of trees, turning them into flying debris that crashes into an AC unit or window. Both options cause great damage that will require repair later.
Protect the Outdoor Unit
We recommend taking it a step further and covering your outdoor AC unit with a tarp cover designed to protect it from flying objects, hail, and high moisture brought on by rain. This will prevent electrical damage and other issues as you weather another hurricane storm.
Elevate the Outdoor Unit if in a Flood-Prone Area
Those who live in areas that are known for flooding should take the extra step of elevating the outdoor units of their air conditioners. Putting the unit on a platform or stand will help greatly in protecting it from water damage.
Inspect and Secure the Indoor Unit
If you use a window air conditioning unit or a multi-split system, you will need to inspect it as well and secure it in place as best you can. Make sure it is mounted and properly connected, ensuring that all loose parts are connected and secured.
Protect Electrical Components of the Air Conditioner
To avoid having to deal with erratic power failures after the storm hits and makes its mark on your property, we recommend covering any visible electrical components connected to your air conditioning system and the house. This will prevent the need for AC repair and other complex electrical jobs after the hurricane passes.
Document and Photograph the AC Unit's Condition
As a last step, take a minute to document and photograph your air conditioner in its current state before the storm and after the storm. If you sustain any damage to the unit, your homeowner's insurance company will be easier to work with due to the extra piece of documentation.
When to Call Professional HVAC Experts
After the lightning strikes, high winds blow through the area, and the hurricane hits with all its fury, you will be curious about whether you need to call emergency services or AC repair for help with your air conditioning unit. Here are some common signs that indicate a call to the HVAC experts:
Loud buzzing noises coming from the unit inside the house or outside your property

There are high moisture levels or flooding around the AC unit

The AC system was hit by windblown objects and has visible damage

The electrical lines around the AC are damaged

You see the formation of mold around the vents and other parts of the air conditioner

You suspect power surges in the house

If you know that your AC unit will most likely require a replacement or repair
Hansen Air Pros are Ready to Support You Through Hurricane Season!
As another hurricane season makes its way through our community, you can always rely on Hansen Air Pros to help you prepare your air conditioning unit for its powerful impact. Call us today to set up a maintenance visit where our HVAC experts will help you protect and secure your unit to the ground. We will with you to ensure that your HVAC systems are fully functioning long after the storm hits.