Pros And Cons Of Having A Generator In Your Business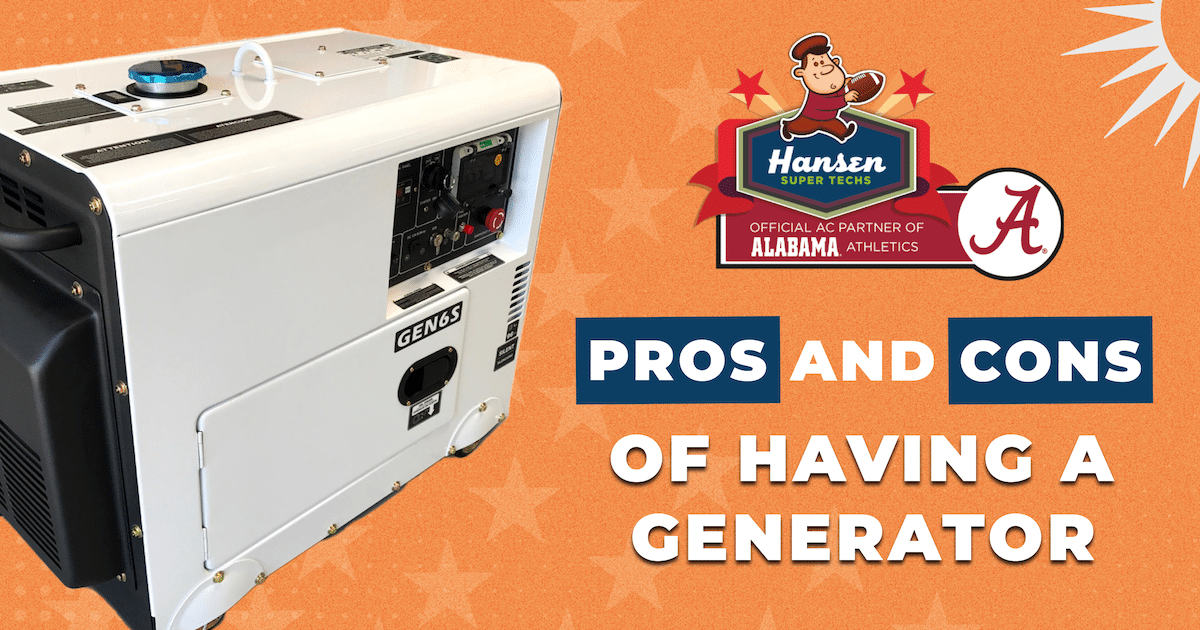 Any seasoned business owner understands the importance of being prepared for potential disasters. Not all disasters are created equal, but the most common one of them all comes in the form of a power outage. 
Just think of the potential chaos a power outage can cause. A single day with no power may be insignificant but some outages can last up to a week, if not more. The doors to your business will be closed, costing you revenue. Your customers will go without your products or services, and your employees might even go without pay. 
To avoid such tragedies, it is best to invest in a generator. Generators are a form of risk management that will allow you to keep your business running smoothly regardless of the circumstances. There are several pros and cons to having a generator and they are outlined below. 
Pros Of Having A Generator
There are several pros to purchasing a generator that vastly outweigh the cons. Let's explore these advantages together.
Consistent Power Supply 
The main reason many business owners invest in a generator is to ensure a consistent supply of power. When the main source of power goes out, generators power up automatically. This delivery of instant power will allow for business to continue as usual, without skipping a beat. If a terrible storm should hit Mobile, AL, your business will stand out among those who choose not to use a generator. 
Maintain Profitability During Power Outages 
As was stated previously, business profits can be especially vulnerable during power outages. Without the ability to keep the business running, there will be no other choice but to close doors. In this instance, there will be a loss all around.
Not to mention, you may also suffer a loss in your reputation because of the lack of reliability that would be displayed by your business. At this point, profits may suffer long term as well. 
Avoid Hacker Attacks
Compromised or stolen data is a nightmare for any business in today's modern world. For many, this situation is a point of no return. When power goes out, the data stored on hard drives is particularly vulnerable.
The security system that is set up to protect it depends on a power source. A generator will help keep all your files and sensitive information safe, regardless of the circumstances.
Hansen Air Pros provide the best commercial services to meet your HVAC, electric, and plumbing needs. Click here to learn more about the support we provide for businesses like yours!
Cons of Having A Generator
Regardless of how great a product may seem, it will have its disadvantages. This fact also applies to generators. Read on to learn about the cons of having a generator. 
It Requires Fuel 
Most generators require fuel to work. If it isn't in your practice to have extra fuel on hand, even a generator won't help you in the event of power outage. If you do invest in a generator, make sure to have a protocol in place that ensures to maintain an extra supply of fuel. 
Works Very Loud
Generators are loud. If you keep it in a place that is very close to your work area, that noise may impede your ability to work. It is best to ensure you have it in a spot where the noise won't interfere with your business. 
Our technicians are experienced and skilled in the installation of generators. They will be able to assist you in locating the best spot to place your generator. 
Generators Are Expensive 
Lastly, generators are not cheap. Because of the type of material and heavy equipment that goes into building it, the costs are substantially high. This purchase should be viewed as a wise investment into your business as it will help you avoid many pitfalls of power outages.
Did you know that Hansen Air Pros offer the best financing in Mobile, AL? Click here to learn more about the options available for you.