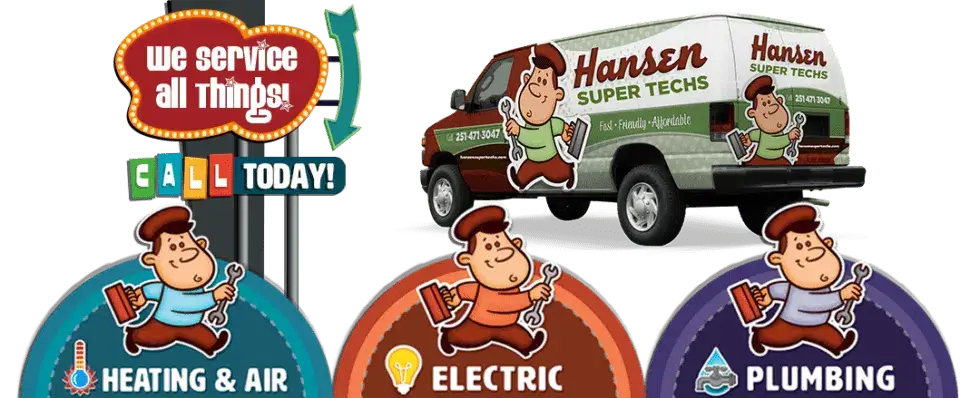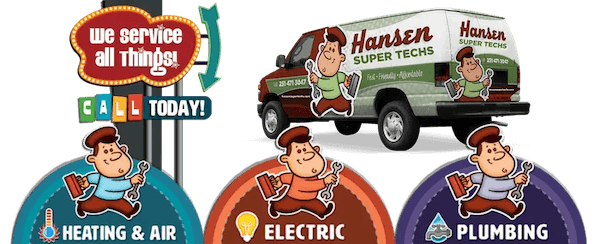 Help Starts Here for Service & Repair!
AC Installation in Mobile, AL
If you are tired of dealing with the summertime heat, then it's time to call for AC replacement in Mobile, AL. Hansen Super Techs has top-quality technicians that can assist you in determining the right system for your home AC installation. We take pride in serving customers throughout the entire Mobile region. This includes those who reside near Battleship USS Alabama, GulfQuest, Mobile Carnival Museum, History Museum of Mobile, Dauphin Street, Crescent Theater, and Mobile Bay.

Reliable AC Replacement in Mobile
Whether you have an existing home air conditioning system that just isn't cutting it anymore, or you're ready to invest in your first one, Hansen Super Techs can assist you with finding the right system for your home. Each home and family is unique, which is why there is no one system that is recommended for everybody.
Rather, there are many key factors that your chosen technician will evaluate to determine the right match for your home.
Home square footage
Home layout
Desired energy efficiency
Number of residents
Price
Desired system features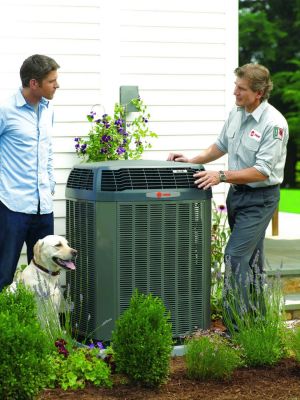 If reading the above just made your head spin, don't worry. Our experienced technicians will assist you with incorporating all of these factors and more into your ultimate decision about what home air conditioning system you want to purchase.
Your Premier AC Installation Team
At Hansen Super Techs, we know that a family's home air conditioning system is the key to comfort while they are at home. This is why we assess the entire household's needs before we ever make a recommendation about the right system. We always take the time to listen to our customer's wants and needs. This is why we have a customer satisfaction guarantee to ensure that you love the system that you choose.
If you are ready to take the plunge into a cooler summer, call Hansen Super Techs for AC installation in Mobile. Not looking for air conditioner installation? Give our office a call today, and we will assist you with all of your air conditioner repair needs and don't forget about your system's annual maintenance needs. We also provide furnace installation so that your family can enjoy a nice and toasty holiday season.
Get in Touch!
Call Us: 251-225-3121
or visit our contact page to submit your request directly to our office.
License Info
Heating A/C & Refrigeration
Contractors: # 22132
Master Gas Fitter: # MG-2057
Master Plumber: #MP-4128
Electrical: #ELEC06775
Privacy Policy | Terms & Conditions