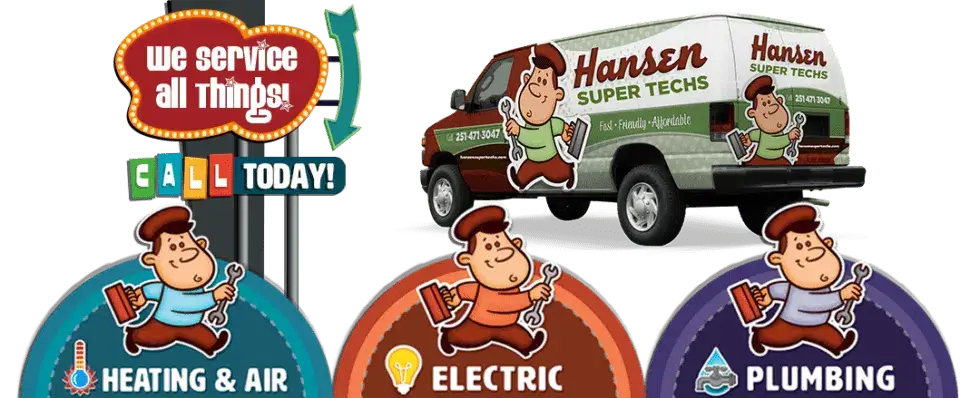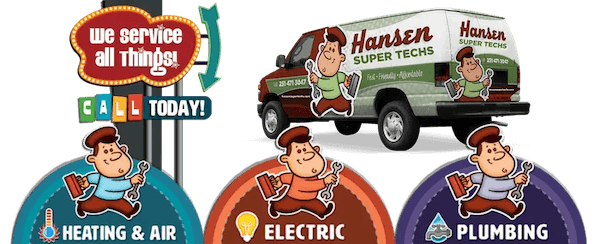 Help Starts Here for Service & Repair!
AC Installation in Theodore, AL
Stay cool during the summer with an AC installation in Theodore, AL. Temperatures can reach up to about 90 degrees Fahrenheit in this area. Prolonged exposure to heat can increase one's risk of dehydration, heat exhaustion and fatigue.

The best thing to do is to have an efficient, high-performing air conditioner in your home. It will be a worthwhile investment that not only improves the overall market value of your home but also improves your quality of living. You can choose between various different AC types and designs. They range in prices and also in features and abilities. At Hansen Super Techs, we have over 15 years of experience with AC replacement. Our team can help you find a solution that will work for your home and personal needs.
When to Get AC Replacement in Theodore
You should also consider looking at the newer AC systems if you want to replace your existing AC unit with a new one. Many of the newer units are more energy efficient. Replacing your existing unit with a new one isn't too complicated as your home already has the architecture needed to support the AC.
You should probably get an AC replacement if your AC is:
Over 10 years old
Constantly needing repairs
Making loud, annoying noises
Uses R-22 Freon
Extremely energy inefficient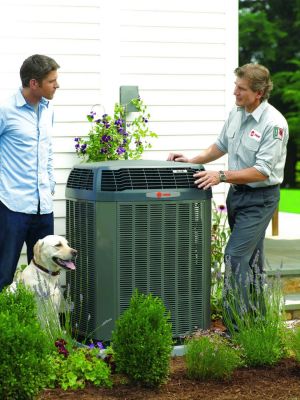 You might also want to consider getting an AC replacement in Theodore if your AC unit is no longer able to cool your home down to a comfortable temperature. A new unit will be more efficient and will likely come with more added features, like smart thermostats or smart vents.
Trusted, Professional AC Installation
Here, at Hansen Super Techs, we have a reputation for providing exemplary workmanship and stellar customer service. We are confident in our abilities and will stand behind every job that we do, so we offer our customers a 100% satisfaction guarantee. If anything does not meet your expectations, let us know and we'll make it right! You can trust that you're in good hands.
More importantly, we offer exemplary customer service and take the time to walk our customers through three different solutions after every diagnosis. We also provide free quotes with no hidden charges and fees and also have financing options available on approved credit.
Give us a call today to schedule an AC installation or replacement in Theodore. Or if you are having trouble with your AC, we can quickly diagnose and repair any problem you are having. We also recommend annual maintenance on your AC to keep it running throughout the summer. Not looking for AC installation? We also offer several options for furnace installation and replacement.
Get in Touch!
Call Us: 251-225-3121
or visit our contact page to submit your request directly to our office.
License Info
Heating A/C & Refrigeration
Contractors: # 22132
Master Gas Fitter: # MG-2057
Master Plumber: #MP-4128
Electrical: #ELEC06775
Privacy Policy | Terms & Conditions