Common Issues with Electrical Outlets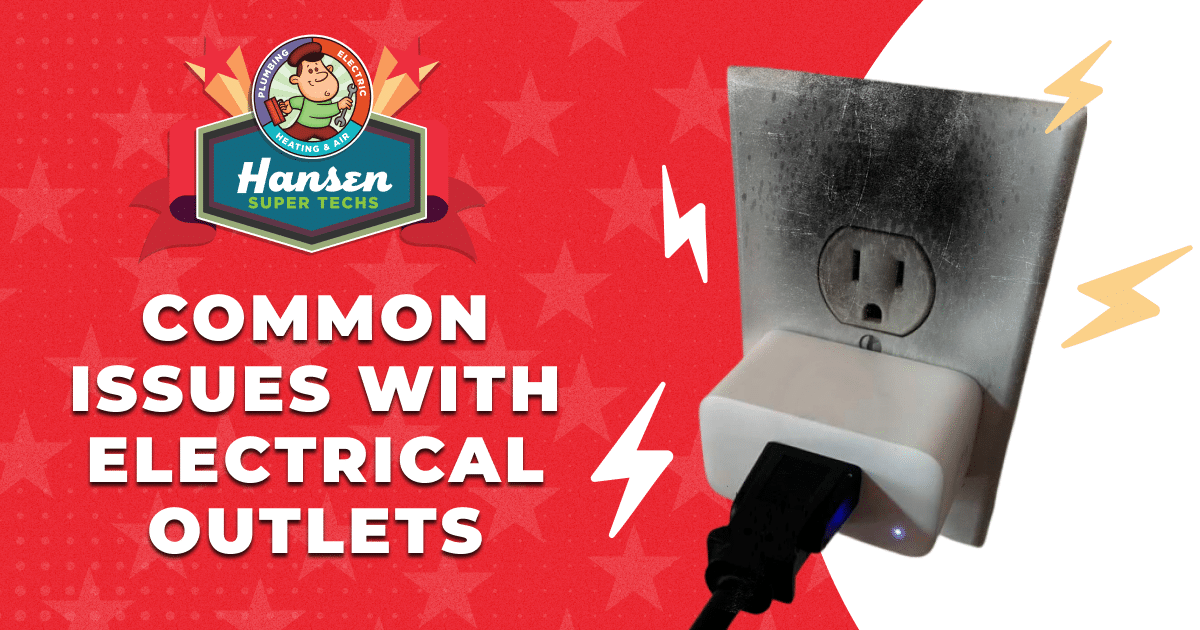 We don't pay much attention to electrical outlets until they break or need repairing. You will learn some of the most common signs that your home's electrical outlets need repair in today's article. 
Although these signs aren't always obvious, it is important to take notice of them when they make themselves known. 
You may be at risk of health issues if you fail to properly maintain or repair any electrical equipment in your house. As you read the following points, keep your home's safety in mind, and don't hesitate to call an electrical repair tech in Mobile, AL if you need assistance.
Outlet Shocks 
The feeling of being shocked when plugging something in is unwelcomed, unpleasant, and can be extremely dangerous. Often, this type of shock is caused by loose terminal screws on receptacles. Damage to the terminals occurs during installation or through wear and tear of the outlet. In this case, whenever you try to use that outlet, you will continue to experience outlet shock. To resolve the issue, we highly recommend contacting an electrical repair service in Mobile, AL.
Obviously, outlet shock is an electrical shock, which could pose a very dangerous scenario for anyone involved. Electric shock can lead to cardiac problems that end up in hospitalization, serious injury, and even death. Consequently, do not take this issue lightly and take the necessary steps to have it repaired. 
Loose Electrical Outlet Box
A loose electrical outlet box is another sign that your outlet needs to be repaired. There are a number of reasons why this happens. Occasionally, contact points become loose due to damage. Normally, this happens gradually over time, but if the repair is neglected, the outlet may spark when in use. How do you know that the box is loose? A good way to tell is if you plug something in and the plug falls out. 
Here's What You Do To Fix a Loose Electrical Outlet Box
Turn off the power at the circuit breaker for that outlet. 

Disconnect the outlet box from the receptacle by unscrewing the receptacle. 

Unscrew the terminal screws and inspect the wiring. 

If there is damage to the wiring, contact an

electrical repair tech in Mobile, AL

who can repair the damage.

Try tightening the outlet screws if they are loose if the wiring appears to be OK. 

You may need to add an electrical spacer on top of the screws to keep the outlet in place. 

Then, secure the outlet plate tightly in place. 
Alternatively, you can contact an electrical repair tech in Mobile, AL  if this does not resolve the problem or if you don't feel confident about your abilities to fix it. 
The Outlet Isn't Working 
Are there any dead outlets in your home, like the ones that don't work at all?  When you only have one outlet per room, this can create a big inconvenience. Electrical outlets that do not work are often caused by loose wiring, damaged wires, insulation, or burned-out wiring. There are times when the electrical outlet connectors are loose as well, preventing it from delivering electricity as expected. In this case, an electrical repair tech in Mobile, AL will be able to narrow down the problem and fix it.
Discolored, Melted, or Cracked Faceplate
When you see that the faceplate of an outlet is distorted in its appearance, it is important to understand that the discoloration or crack did not happen on its own. This can happen as a result of short-circuiting or the wiring system getting too hot for the plastic to handle. If you notice this on your outlets, an electrician must investigate the problem. 
Most issues with outlets can be prevented with a regular electrical maintenance routine. Check out our blog to learn why electrical maintenance is important. 
Contact Us for Electric Repair in Mobile, AL
Are you experiencing any issues with your electrical outlets? Contact Hansen Super Techs to get a resolution to your electrical outlet dilemmas. Our seasoned and certified techs will be able to provide restoration in no time. Call us today at (844) 425-1576.