Help Starts Here for Service & Repair!
Heating Installation in Gulfport, MS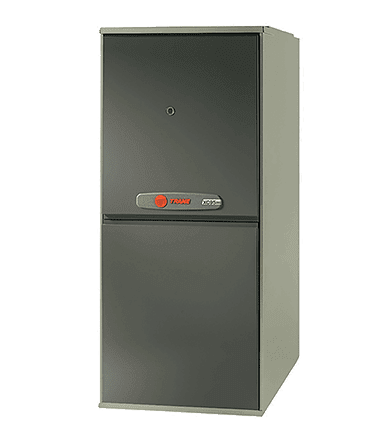 Are you concerned that your Gulfport, MS home furnace might be dying and heating installation is on the horizon? We know that no one wants to think about new furnace installation, but if you choose the right company to handle it the task doesn't have to be so intimidating. In fact, a lot of homeowners are pleasantly surprised to see their heating bills drop and their homes become more comfortable following furnace installation which are great reasons to choose to upgrade your furnace if you have been suffering within your home. Hansen Heating & Air has served the Gulfport region for the past 15 years, and we know the needs of our Gulfport homeowners which makes us the logical choice for a new heating installation.
Professional Heating Installation in Gulfport
Not sure if this is the year to book a new furnace installation? There are a few things that can help you decide if your furnace is underperforming. To start, does it seem like your furnace constantly cycles? This can be a sign that your thermostat or your blower is wearing down. More concerned that your home always seems cold even though the heater is blowing all day? This is another great sign that you may want to consider heating installation, and that you are paying too much for heat since you are probably paying high energy costs without getting much in return.
Five signs you need a new furnace:
Furnace is over 15 years old
Increasing energy bills
Rapid cycling
Increase in dust
Furnace is blowing lukewarm air
Trust Reliable Technicians with Your Furnace Installation
At Hansen Heating & Air we take pride in making furnace installation as simple as possible for all of our clients. Not sure if you need furnace repair or furnace installation? Give us a call and we will come out and take a look. Our NATE-certified technicians are extremely friendly and knowledgeable. Hansen Heating & Air offers a free detailed quote on what it will take to perform a new heating installation. We believe so strongly in upfront and fair pricing, that we don't charge extra for emergency heating services or weekend repair. Just give us a call and one of our skilled heating technicians will come to take a look. Our transparency has earned us hundreds of clients within the Gulfport region, and we hope that you will be our next one.
Is it time to look seriously at heating installation for your Gulfport home? Give Hansen Heating & Air a call and we will set up an estimate. Something sounding odd? Give us a call and we will send a technician out to assess and repair your furnace. Hansen Heating & Air also offers heating maintenance services to make sure your furnace functions at its highest capacity all year. Was your AC making odd noises towards the end of the summer? We also proudly offer AC installation services.
Get in Touch!
Call Us: 251-225-3121
or visit our contact page to submit your request directly to our office.
License Info
Heating A/C & Refrigeration
Contractors: # 22132
Master Gas Fitter: # MG-2057
Master Plumber: #MP-4128
Electrical: #ELEC06775
Privacy Policy | Terms & Conditions