How To Prepare Your Home For Fall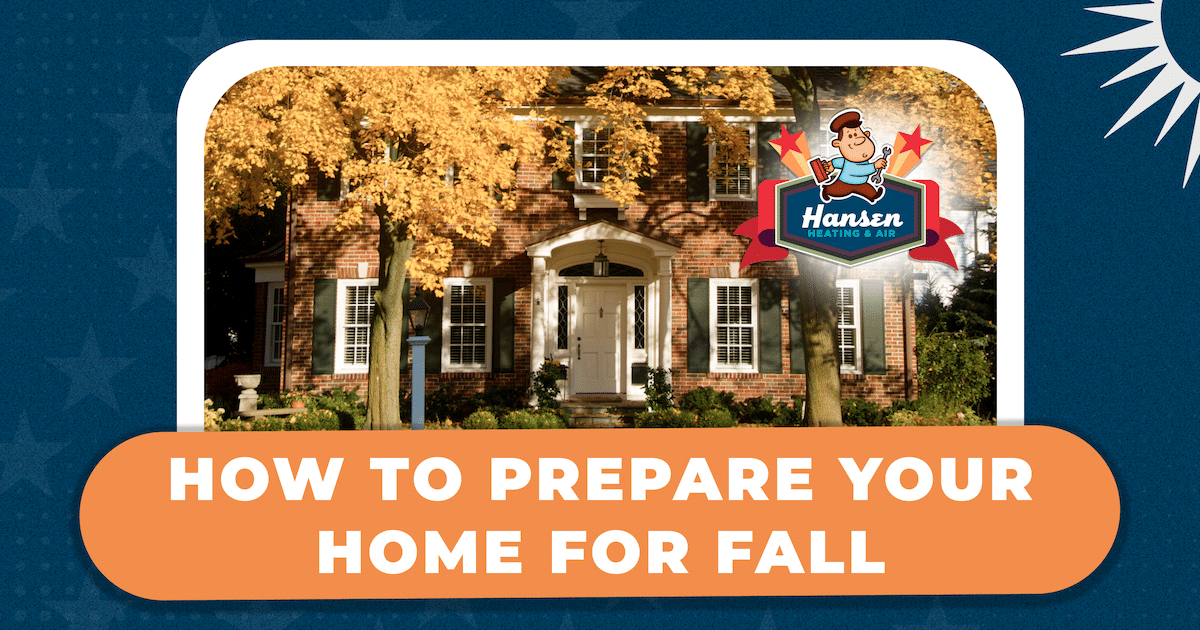 It is not a secret that winters in Alabama can be quite chilly.  As the fall and winter seasons approach, it is important to make some necessary preparations in order to prepare your home for the winter months. Some of those preparations involve preparing your furnace for the winter months. 
In this article, we outline the benefits of furnace repair and how to best prepare your HVAC system for the colder months. Read on to learn how to ensure a warm and comfortable home all season long. 
Benefits of Routine
Furnace Repair
The use of the furnace is always key to a warm and cozy atmosphere when it is cold and frigid outside. Simple repairs and tune ups will allow you to get the most out of your heating system without running into more costly and extensive repairs. A thorough maintenance check normally consists of cleaning the HVAC system, filters, and coils to ensure HVAC efficiency. 
Some people choose to perform maintenance checks themselves, but not everyone is skilled and educated enough in furnace repairs. Therefore, we encourage you to contact your local furnace repair service like Hansen Super Techs, who will set you on the right path for a comfortable winter. 
How to Winterize the AC System
As you prepare your home for another winter season, there are certain steps you can take to prepare your AC for the cold months. If you choose to take on the task of winterizing your AC on your own, here are a few things you will need to:
Find the pipes and drain lines connected to your unit and empty them. Doing so will ensure that they won't freeze during the cold season. 

Check and refill the refrigerant levels if needed.

Check the belts and pulleys and reposition or tighten them if needed. 

Inspect and clean the ducts of any dust and debris. 

Clean the coils by removing any dust and debris. 
Sounds like quite a few steps, right? This task list will be made easy with the help of your local furnace repair techs.
Once the cleaning portion of the inside of the unit and ducts is complete, you will also need to prepare the area around the outdoor unit as well. 
Clean the area around the outdoor condenser unit. Remove all toys, equipment, dust, and debris on and around the unit. Make sure nothing is sitting on top of the unit as well. 

Trim down any plants and rake away fallen leaves within a 4 ft. radius around the unit. 

Protect the unit from the cold elements by covering it with a tarp or its specially manufactured cover.
We wrote a more detailed blog post on how to prepare your HVAC for the fall season. Check it out on our website!
Additional Furnace Prep Steps
To ensure that your furnace works well and without a hitch all winter long, the techs at Hansen Super Techs recommend checking the following items: 
Check your filters! Are they clean? It is recommended to clean or replace air filters at least every 90 days to ensure efficient airflow and optimized air quality. 

Check the age of your furnace! The average lifespan of a furnace is 10-15 years, depending on the manufacturer. If you noticed an increase in

furnace repairs

or an increase in energy bills during winter months, it may be time to replace the furnace. 

Check the thermostat for proper calibration and battery supply. There's nothing like a failing thermostat in the dead of winter, so ensure that the thermostat is ready to serve you year round. Though replacing batteries is fairly easy, checking the calibration may require an expert's help. 
Furnace repair is available at a high quality and affordable price through Hansen Super Techs. Most furnace repairs can benefit from a good cleaning. Check out our blog on how to clean a furnace or heat pump.  
Set Up Your Fall Maintenance Visit Today!
Is your home ready for the upcoming winter months? With seasons changing ever so fast, we urge you not to delay your preparations. Contact Hansen Super Techs today to schedule your furnace maintenance visit today by calling (844) 425-1595.