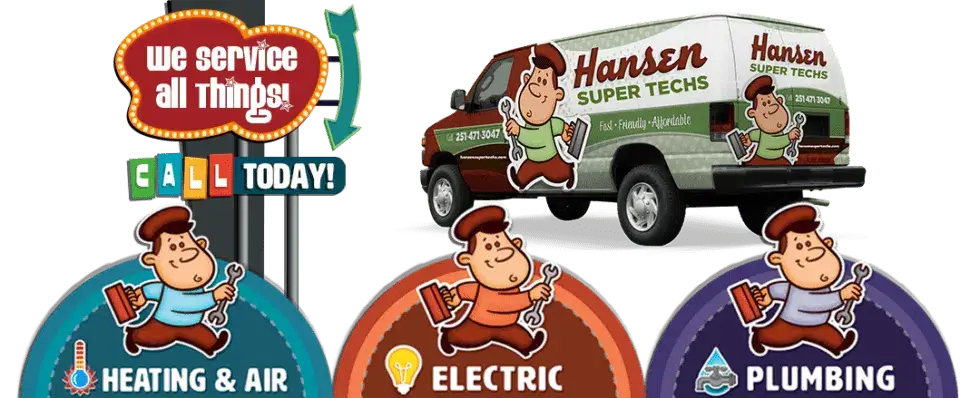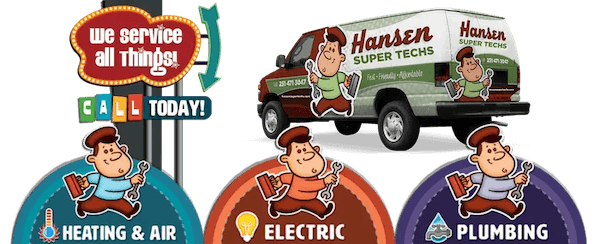 Help Starts Here for Service & Repair!
Indoor Air Quality In Biloxi, MS
Your home is your sanctuary, your oasis away from the world where you and the ones you love spend most of your time. Because of this, it's only natural to be concerned about the quality of air your loved ones breathe. Hansen Air Pros offers indoor air quality services in Biloxi, MS, to help ensure that your family breathes easier and that the air inside your home is healthier.
Trust our highly trained and experienced air quality technicians to install, service, and maintain a wide array of air quality systems and equipment, from air purifiers and UV lights to purification systems and whole-house dehumidifiers. Mold, dust, pollen, pet dander, VOCs, odors and surface contaminants all cause potential issues in-home air quality but can be eliminated with the right indoor air quality services.
Our air quality professionals at Hansen Air Pros serve the needs of both residential and commercial customers throughout Biloxi and the Mississippi Coast and beyond, including Gulf Shores, Orange Beach, Daphne and Foley. Our techs are ready to put their expertise and training to work for you.
Signs You Need Top-Rated Indoor Air Quality Services in Biloxi
According to the Environmental Protection Agency (EPA), the air inside the home can be even more polluted than the air outside, and this even includes the air in large cities. And although keeping your family safe and comfortable is important to you, unfortunately too many homeowners overlook the importance of indoor air quality, and they and their families suffer for the oversight.
If you notice these health conditions developing among family members, calling for indoor air quality services in Biloxi may help:
Common cold symptoms
Symptoms of asthma
Chronic Obstructive Pulmonary Disease (COPD) symptoms
Headaches and nausea
Difficulty sleeping
Exacerbation of existing respiratory conditions
From runny nose to coughing, sneezing, difficulty breathing and wheezing, poor air quality can cause a myriad of different symptoms. Luckily, with the right air quality controls in place, you or your loved ones can breathe easier and enjoy better respiratory health.
Biloxi homeowners can ensure the air inside their homes is healthier by getting to the root of the problem and eliminating the pollutants that are causing symptoms. Hansen Air Pros can help. Your family's health, safety and comfort are our main goals, so if your home is a hotbed of indoor air pollution, your first call should be to our team of top-rated professionals.
We will dispatch an indoor air quality specialist to your Biloxi home for an inspection of the home to pinpoint any areas of concern. Our technicians rely on years of experience to recommend indoor air quality solutions for a myriad of potential pollution sources.
Professional Indoor Air Quality Services
Hansen Air Pros offers a full lineup of indoor air quality services for our customers in Biloxi.
Depending on our technicians' assessment of your home's indoor air quality and your specific preferences, our techs may recommend:
A whole-house polarized-media air cleaner
UV light system
Bypass HEPA system
Air purification system
Dehumidification system
Air scrubber
Our Super Techs will discuss the benefits and features of each of these systems in greater detail. The whole-house polarized media air cleaner is an air quality system that filters out pollutants as small as 0.3 microns and removes contaminants such as odors, dust, pollen and cigarette smoke from the air.
A type of germicidal UVC indoor air quality product, a UV light system helps improve air quality by neutralizing bacteria and viruses, mold, and other types of airborne pathogens using ultraviolet light. An air purification system removes dangerous pollutants and contaminants throughout the entire home.
Another top recommendation for some homes is the bypass HEPA system. This filtration system removes the tiniest microns that can cause indoor air quality issues, capturing up to 99.97 percent of particulate matter. Techs may also recommend a dehumidification system. Used to control the humidity indoors, a dehumidification system can reduce excess moisture build-up that leads to poor quality of indoor air. And finally, an air scrubber is sometimes the best choice. It purifies the air and removes viruses and airborne contaminants such as VOCs, mold and other allergens
Your Biloxi Indoor Air Quality Services Team
At Hansen Air Pros, we know that your family means everything to you and you want the best for them. That's why we are proud to be your partner in helping keep your family safe and healthy with our top-rated indoor air quality services. Rely on our technicians to check the air quality in your home with IAQ testing and air testing and then address every possible concern with your home's indoor air quality, providing the right fix for your situation.
Our Super Techs are the reason that Hansen Air Pros has become synonymous with fast, friendly and affordable service throughout Biloxi. Our team is ready to serve customers when they need us, day or night.
We take great pride in being the go-to indoor air quality services choice in Biloxi. Reach out to our team now to request the very best in indoor air quality systems and heating or air conditioning services now.
Get in Touch!
Call Us: 251-227-4441
or visit our contact page to submit your request directly to our office.
License Info
Heating A/C & Refrigeration
Contractors: # 22132
Master Gas Fitter: # MG-2057
Master Plumber: #MP-4128
Electrical: #ELEC06775
Privacy Policy | Terms & Conditions
Signup for News & Discounts!