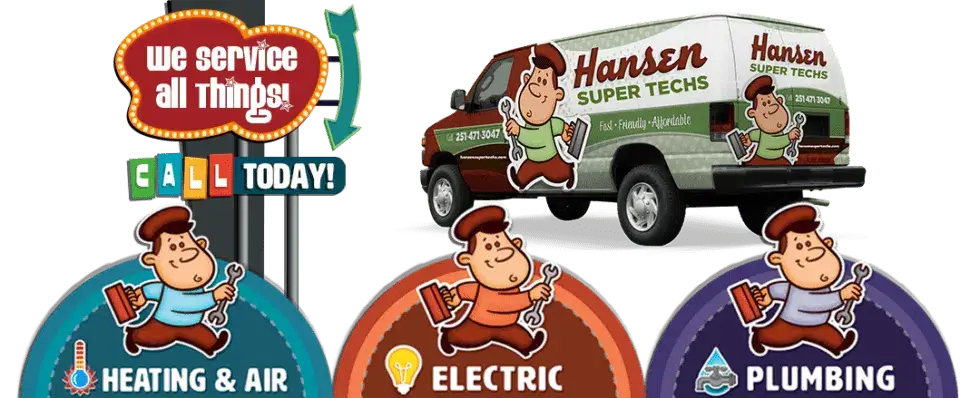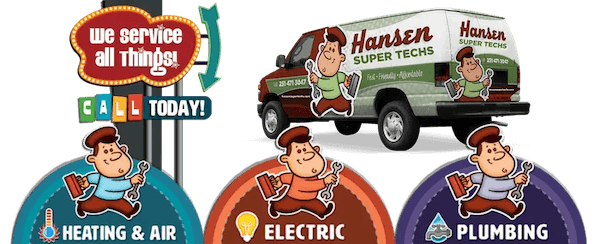 Help Starts Here for Service & Repair!
Indoor Air Quality In Fairhope, AL
When it comes to the indoor air quality in your Fairhope, AL home you want to be sure you're breathing air that is clean and free of pollution. Most people don't give a lot of thought to the air within their home. You may be surprised to know that most newer homes contain the dirtiest air. This is because modern homes are built to be energy efficient, which means they are well insulated. This insulation unfortunately traps air inside the home along with contaminants such as dirt, dust and harmful organic contaminants. This is a serious issue especially if someone living in the home suffers from allergies, asthma or other respiratory problems. Such illnesses will be intensified by poor indoor air quality. Hansen Air Pros can ensure you always have clean air flowing through your home with regular checks on the air quality within the home. If you're looking for a company to offer practical solutions to improve your home's indoor air quality, then look no further than Hansen Air Pros. Our professionals have the most up-to-date training and can offer solutions to ensure the air in your home is clean, such as air purifiers, UV light systems, and whole home dehumidifiers.
Air Purifier for Clean Air in your Fairhope Home
One solution for clean air is an air purifier. If you notice that you suffer from allergies or are getting sick often, it could very well be that the air quality in your Fairhope home is poor. Just because you can't see pollution doesn't mean it's not there. The air in a home contains many contaminants that can't be seen. From mold spores to bacteria to germs, although you can't see them, if they are there you'll know it because such pollutants will make you sick. Then there are the pollutants that you can see, such as dust floating through the air. Allergies and respiratory illnesses, such as asthma, will be aggravated by poor indoor air quality. An air purifier can greatly reduce the contaminants in the air which will lead to better health for you and your family.
Benefits of an air purifier:
Refreshes stale air in the home
Relieves symptoms associated with asthma and other respiratory illnesses
Eliminates harmful chemicals from the air
Neutralizes odors caused by volatile organic compounds
Reduces chances of airborne disease transmission
Improves sleep
If you're interested in better health and all the benefits that come with improved indoor air quality, then contact the professionals at Hansen Air Pros. We'll be happy to discuss options for air purifiers for your Fairhope home and provide solutions that fit your needs. Obtaining high indoor air quality is easier than you think.
UV Lights Are a Practical Solution for Increased Indoor Air Quality
UV lights are a practical approach to improving the air quality within your home. The professionals at Hansen Air Pros can install UV lights within the ductwork. As the air travels through the ducts, it passes through the UV lights. This is where the UV lights work to eliminate harmful contaminants. When the air is released back into your home, it will be clean and free of harmful pollutants that could make you sick. When you choose to install UV lights, you'll have peace of mind knowing you and your family are breathing the cleanest air possible.
UV lights destroy the most harmful pollutants:
Allergens are destroyed reducing chances of respiratory problems
 
Kills volatile organic compounds that are harmful to your health
Improves health and quality of life
Eliminates harmful mold
If you're concerned about the air quality in your Fairhope home, then contact the professionals at Hansen Air Pros. We'll discuss your options and explain to you how the UV lights work and will be installed. You'll enjoy better health and will have peace of mind knowing you and your family have clean air flowing through your home. Your health depends on the air you breathe so keep yourself and your family healthy by contacting Hansen Air Pros in Fairhope right away.
Trusted Indoor Air Quality Services You Can Count On
You can depend on Hansen Air Pros to provide you with practical solutions to improve your indoor air quality. We care about our customers and take the time to explain all the options available. We'll provide you with honest solutions to solve your indoor air quality problems. Our priority is providing you with top-notch service and guaranteeing your satisfaction. When you contact us, you can rest assured you'll receive quality services that are second to none. Our professionals know what they are doing and can answer any questions you may have.
You can be confident when you call the professionals at Hansen Air Pros, you'll be greeted with friendly service. We're ready to answer any questions you may have and address your concerns. We go above and beyond to ensure the satisfaction of our customers. If you're ready to improve the indoor air quality in your Fairhope home, or need heating or cooling, then take the first step and call Hansen Air Pros today!
Get in Touch!
Call Us: 251-227-4441
or visit our contact page to submit your request directly to our office.
License Info
Heating A/C & Refrigeration
Contractors: # 22132
Master Gas Fitter: # MG-2057
Master Plumber: #MP-4128
Electrical: #ELEC06775
Privacy Policy | Terms & Conditions
Signup for News & Discounts!