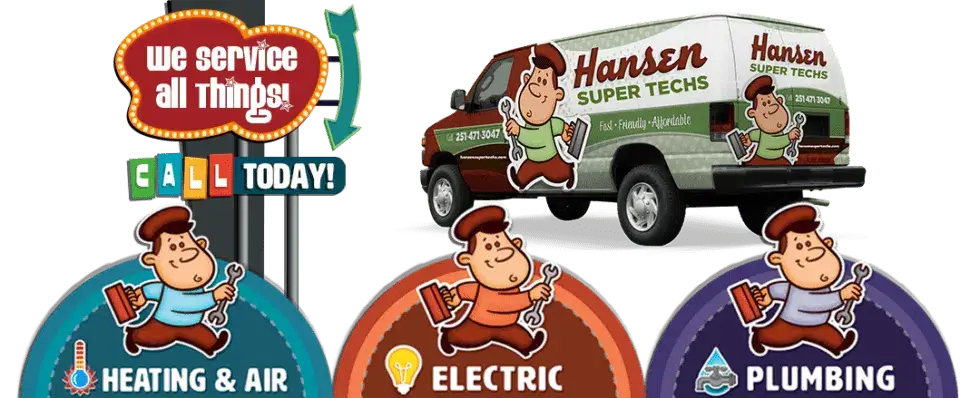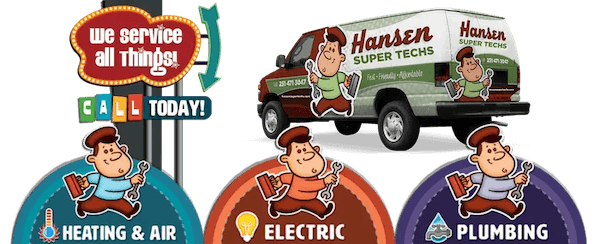 Help Starts Here for Service & Repair!
Indoor Air Quality In Foley, AL
Managing your indoor air quality in Foley, AL, has previously been challenging. However, the experts at Hansen Air Pros can assist you with an industry-leading service. By using an air purifier and UV lights, they can check air quality in homes all throughout Foley. The air inside our homes is often contaminated by the air outdoors and all the pollutants that one would expect to find outside can be just as prominent inside. In addition to this, things such as household cleaning products, mold, and even cracked heat exchangers in your home's HVAC system can contribute to a lower quality of indoor air. As you're likely to spend most of your time in your home, keeping the air a good quality should be of paramount importance to you.
Inhaling any pollutant isn't good for you and, in some cases, it can even be harmful to your health. This is why indoor air quality tests are important. As it's often difficult to notice poor quality air aside from extreme circumstances, booking an indoor air quality test is important. Booking a test from Hansen Air Pros can result in a decrease in allergies and respiratory related issues, fewer headaches, and less dust and impurities in the air. If a member of your family has underlying health issues, impure air can massively exacerbate them. Because of this, it's important to occasionally have experts visit to check the air quality in your home via the usage of an air purifier and UV lights.
The Best Indoor Air Quality Testing in Foley
The professionals at Hansen Air Pros utilize an air quality testing process that is both fast and accurate. There are many benefits to scheduling indoor air quality services including a massive reduction in allergies reactions. With fewer impurities in your air, you're less likely to have allergies or other underlying health conditions aggravated. Breathing comfortably is easy once you've had your air purified. Also, booking a professional with an air purifier to visit your home can help rid it of unwanted smells. It's entirely possible that you've stopped noticing the smell of your own home, but visitors won't have. An air purifier in conjunction with your home's HVAC system can eliminate odors and leave you in control of how your home smells.
The most common causes of poor indoor air quality:
Tobacco smoke
Perfumer, aftershave, and deodorant
Odors from paint, carpet, and furniture
Damp areas
Electric motors
As you can see, there are many reasons why you may need an air purifier in your home. If you feel you're in need of indoor air quality services, it's best to leave it to the professionals. Using a combination of UV lights and air purifiers, the team at Hansen Air Pros can accurately establish your indoor air quality before helping you to dramatically improve it. Keeping your home free from pollutants and other harmful chemicals is important. Your family and your pets most likely spend the majority of their time in your home, so it's logical to keep things as healthy and clean as possible to benefit their well-being.
Indoor Air Quality Testing You Can Trust
Hansen Air Pros is focused on delivering fast, friendly, and affordable indoor air quality services to our customers. From day one, we've aimed to create a lasting impression while providing the best service to all of our clients. There are several things we have done to establish ourselves at the pinnacle of this niche including offering our services 24 hours a day, seven days a week and same-day installations when possible. We use only the best equipment to help ensure that our work is completed as fast as possible without sacrificing on the high quality which our customers have come to expect.
We genuinely care about our customers and take pride in our ability to help them feel more comfortable in their homes. Our indoor air quality services are just one way that we do this. We also offer a full range of HVAC services to help keep your home as pleasant to be in as possible. Our experts have worked in all kinds of homes and are leaders in indoor air quality testing in Foley. Our knowledge of this field shines through, and we're guaranteed to boost the quality of air in your home and your overall quality of life as a direct result of our work. We use air purifiers and UV lights to purify your indoor spaces to the highest possible level.
To find out more about the range of indoor air quality services or our heating and cooling solutions offered by the team at Hansen Air Pros, give us a call today. One of our experts will be more than happy to talk you through your options and get your visit scheduled.
Get in Touch!
Call Us: 251-227-4441
or visit our contact page to submit your request directly to our office.
License Info
Heating A/C & Refrigeration
Contractors: # 22132
Master Gas Fitter: # MG-2057
Master Plumber: #MP-4128
Electrical: #ELEC06775
Privacy Policy | Terms & Conditions
Signup for News & Discounts!