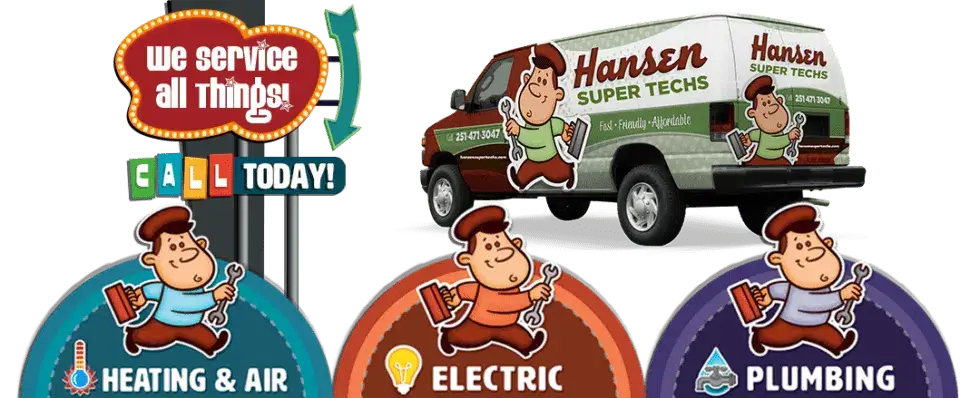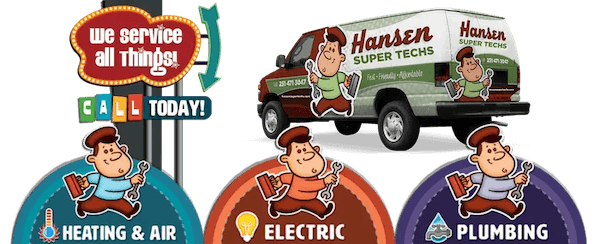 Help Starts Here for Service & Repair!
Indoor Air Quality In Orange Beach, AL
Your home is more than just a roof over your head—it's the one place you can retreat to feel safe and secure. Because of this, it makes perfect sense that you want the air in your home to be the highest quality possible. Hansen Super Techs can help. Our Super Techs are ready and eager to help with top-rated indoor air quality services in Orange Beach, AL.
According to the Environmental Protection Agency (EPA), the indoor air quality in many homes is even worse than the outdoor air quality, even in larger cities and industrialized areas. This is because of the sealed-in nature of the home that doesn't allow for the free flow of air. This allows pollutants and allergens to gain a foothold and start to cause respiratory problems for you and your loved ones—and this is doubly true if anyone in the home already suffers from breathing issues.
From pet dander and cigarette smoke to mod, pollen, dust and VOCs, common pollutants are more prevalent than you think in the home. The right indoor air quality services in Orange Beach can help you and your family breathe better by eliminating the allergens and contaminants that make your home less than comfortable and the air inside less than healthy. This can be done through either air purifiers or a whole home dehumidifier that will help increase the air quality within the home.
From Orange Beach to Biloxi, and the surrounding areas, our Super Techs are air quality professionals who are trained to provide the utmost care to both our residential and commercial customers. Our friendly technicians understand the nuances involved in creating the ideal indoor environment and achieving the best possible air quality.
Signs Your Family Needs Orange Beach Indoor Air Quality Services
One of the things that matters most to you is the comfort of your family. Cautious homeowners know that the quality of the air that their families breathe is of the topmost concern. Having healthy, good-quality air inside the home leads to increased satisfaction and happiness for those who live within it. Ensuring that our home is safe for your family also requires providing them with air that doesn't harm their health.
Signs to look for indicating that your home could benefit from an air quality check by the Super Techs at Hansen Super Techs include symptoms of respiratory discomfort. This may include coughing, itchy eyes, runny nose, dizziness, sneezing, wheezing, and tightness in the chest. These symptoms indicate that you or your family may be exposed to things like mold, dander, dust and other types of contaminants in the air you breathe.
When it comes to indoor air quality services in Orange Beach, no company is as trusted as Hansen Super Techs. Our Super Techs are ready and eager to help you conquer any sort of problem you may have with your home's air quality level. Let us come to you and check your home's air quality. Our experienced techs can then recommend the next steps to take in order to help your whole family breathe better.
Available Indoor Air Quality Services in Orange Beach
Hansen Super Techs works diligently to stay on the cutting edge of the best indoor air quality services for Orange Beach residents.
This means maintaining a full inventory of the best systems, including:
Air purification systems
Air scrubbers
Bypass HEPA systems
Dehumidification systems
UV light systems
Whole-house polarized-media air cleaners
Based on years of experience and knowledge as well as the particular needs for your home, our Super Techs can recommend the best system for your home. The objective of our team is to neutralize or eradicate as many of the most common contaminants, irritants and pollutants that lurk in the home. This may include bacteria, viruses, mold, pet dander, cigarette smoke, pollen and more. Regular checks to the air quality within your home will help to decrease the chances of those harmful contaminants, irritants, and pollutants that can bring on allergies faster.
Your Orange Beach Indoor Air Quality Services Team
Our Super Techs and the whole team at Hansen Super Techs know that nothing's more important than family. Keeping your family safe and protecting them from perils—both obvious and hidden—is a top goal of most folks. Hansen Super Techs takes pride in offering you the best indoor air quality services in the area. Count on our technicians to install, maintain and service only top-rated equipment and provide indoor air quality services that are second to none, including IAQ testing and air testing.
Our reputation at Hansen Super Techs has been forged on our commitment to taking care of our customers' needs with high-quality services and top-notch products. We provide fast, friendly, and always affordable service, and our customers return to us again and again because they know we're the best.
Connect with our team at Hansen Super Techs for indoor air quality services, or for heating or cooling in Orange beach. Reach out to us now to discuss your needs, and we'll do what we can to help!
Get in Touch!
Call Us: 251-225-3121
or visit our contact page to submit your request directly to our office.
License Info
Heating A/C & Refrigeration
Contractors: # 22132
Master Gas Fitter: # MG-2057
Master Plumber: #MP-4128
Electrical: #ELEC06775
Privacy Policy | Terms & Conditions