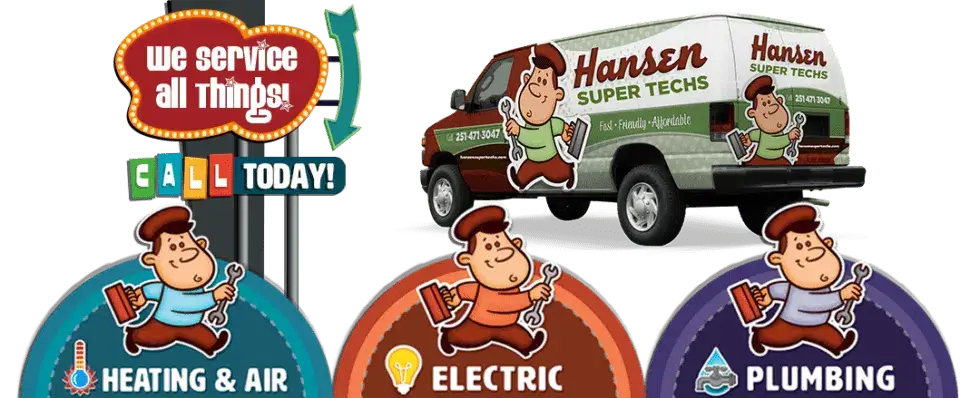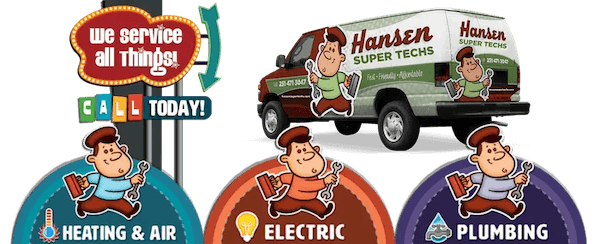 Help Starts Here for Service & Repair!
If your AC is making strange sounds or if warm air is coming from your vents while the AC is running, you have a common reason to call for air conditioner repair in Foley, AL. Luckily, these are also problems that Hansen Super Techs can solve with our top-notch AC repair service. We understand how frustrating it can be to have your AC fail during the peak of summer. That's why we strive to dispatch a technician right away to figure out what's wrong and resolve it with high-quality air conditioner repairs. Whether you spend your summer days working in your garden or enjoying the City of Foley Antique Rose Trail, we'll make sure you have a cool and comfortable home to return to!

Trusted AC Repair in Foley
When your AC breaks down, the culprit can be one of a slew of issues. That's why it's important to have a faulty AC evaluated by a professional. At Hansen Super Techs, we use advanced equipment and techniques to inspect the unit and to diagnose the problem. By making an accurate diagnosis the first time, we can avoid further headaches and costly repairs down the line.
There are several ways to know that you need AC repairs.
AC doesn't turn on
Vents blow out warm air
Unusually high energy bills
Unit is leaking
Unit makes strange noises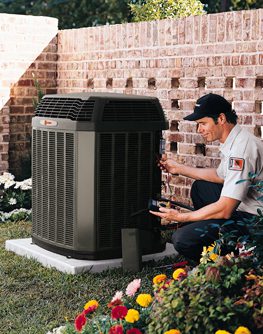 Whatever the issue, we have the solution. Our technicians will arrive at your home with a fully stocked truck. They'll be ready to solve a wide range of common air conditioner problems from a broken fan to a frozen evaporator coil and more.
Foley's Air Conditioner Repair Team
Hansen Super Techs is the most trusted name in air conditioning repairs for homeowners throughout Foley. We've been in business since 2006, and in that time, we've helped hundreds of customers just like yourself. Whether you're a brand-new customer or a returning one, we promise to treat you with the same level of respect and consideration. As a demonstration of our commitment to earning your business, we issue free estimates for all repair projects. We pride ourselves on offering service that is fast, friendly, and affordable.
When you're ready to schedule air conditioner repair service in Foley, simply give us a call, or submit the form on our website. We can help with a replacement AC from a nationally recognized brand that is installed by our expert technicians and we also provide expert air conditioner maintenance! Need heating repairs? You can count on us to deliver fast, accurate repairs to your furnace or heat pump!
Get in Touch!
Call Us: 251-225-3121
or visit our contact page to submit your request directly to our office.
License Info
Heating A/C & Refrigeration
Contractors: # 22132
Master Gas Fitter: # MG-2057
Master Plumber: #MP-4128
Electrical: #ELEC06775
Privacy Policy | Terms & Conditions