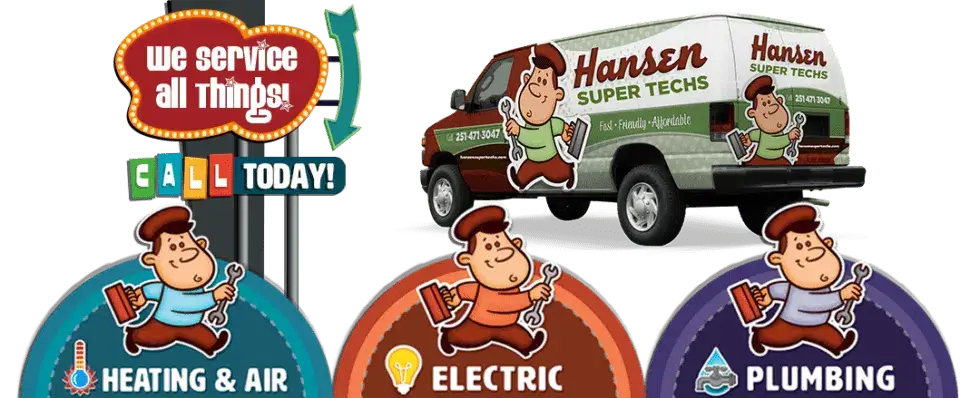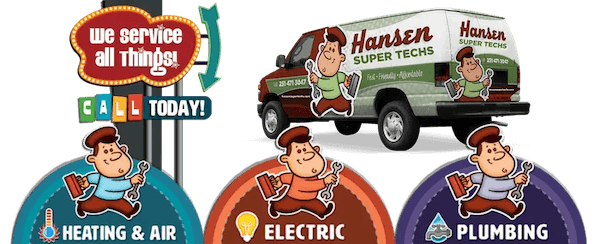 Help Starts Here for Service & Repair!
Furnace Repair in Foley, AL
Most people don't know a lot about their heating systems, so it is understandable if you are a bit nervous about calling for furnace repair in Foley. However, when you choose Hansen Air Pros repair for your furnace repair you have no need to worry. Since 2006 we have delivered top heating service solutions to all of our customers, and we welcome the chance to show you why we have such a loyal following. From regular heating service to emergency furnace repair, our company offers everything you need to keep your furnace heating smoothly.

Trustworthy Furnace Repair in Foley
The need for furnace repair can be avoided by having regular maintenance performed on your system every year. However, even the most diligently maintained systems eventually need repair, or a part replaced.
There are usually some early indicators that you need furnace repair.
Furnace is not holding the desired temperature
Blowing cold air
Making strange, unusual noises
Frequent cycling on and off
Difficulty turning on
When you notice any of these signs, or anything else that you feel is not right with your furnace, call Hansen Air Pros right away for heating service. Our technicians are highly experienced and capable of handling any issue that you are experiencing with your furnace. They will arrive on time and work quickly to repair your furnace so that you can be warm and comfortable.
Turn to the Best for Heating Service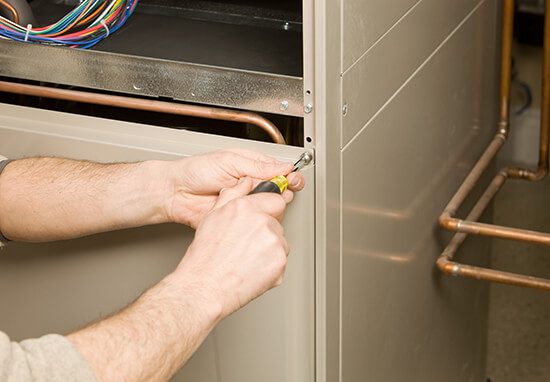 Do you like the idea of working with a company that always puts its customers first? Do you like the idea of having several furnace repair options at the end of an estimate so you can choose the one that fits your budget? Do you want a company in Foley that has been in business for over a decade? If your answer is yes to any of those questions, then Hansen Air Pros is the obvious choice for you. We provide individualized heating service to ensure that you get affordable, quick heating solutions every time you need repair. Fixing your furnace shouldn't be stressful, and at Hansen Air Pros we do everything to make sure it isn't.
Call us today to schedule furnace repair so that you can continue to rest warm and comfortably. Interested in a new furnace? Our team carries a great selection of top-rated models that will suit your home and budget. Regular maintenance is crucial to keep your furnace running smoothly. Schedule your next tune-up with our pros! Not looking for furnace repair? We can also perform any AC repair you are in need of.
Get in Touch!
Call Us: 251-227-4441
or visit our contact page to submit your request directly to our office.
License Info
Heating A/C & Refrigeration
Contractors: # 22132
Master Gas Fitter: # MG-2057
Master Plumber: #MP-4128
Electrical: #ELEC06775
Privacy Policy | Terms & Conditions
Signup for News & Discounts!