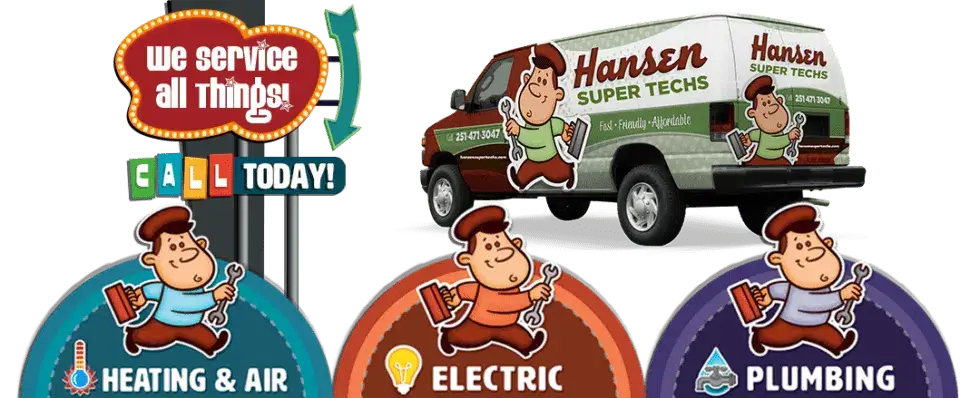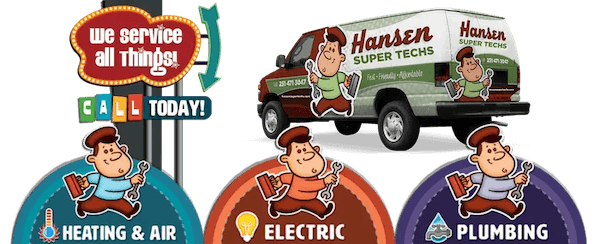 Help Starts Here for Service & Repair!
Air Conditioning Repair in Mobile, AL and Beyond
At Hansen Air Pros, we provide reliable AC repair services in and around Mobile, AL. We know that a sudden AC failure can create some great discomfort in your household. Our team strives to fix your AC issues expeditiously because we respect your time. We are confident that we can get your unit back up and running promptly. Conveniently located in Rangeline Commercial Center, we are ready to bring you first-rate air conditioner repair services regardless of your issue.

Expedient AC Repair in Mobile
Summertime weather can be very uncomfortable if your AC unit fails out of the blue. Fortunately, we have what it takes to fix your AC on your schedule. Our technicians are capable of repairing your equipment on the very first try. We make great efforts to accurately troubleshoot any issues affecting your AC system. Expect our team to fix problems such as loose compressor belts, refrigerant leaks, broken valves and so much more.
Is your air conditioner malfunctioning? Pay attention to any signs of a potential problem and act quickly.
Persistent noises
Unpleasant smells
Weakened airflow
Very high utility bills
Inaccurate thermostat settings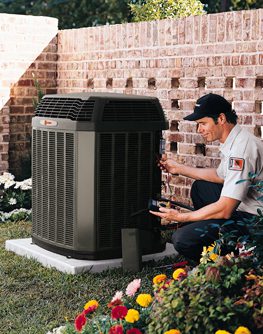 Additionally, we promise to respect your equipment and handle it per mandatory safety precautions and regulations. We also keep a clean working site at all times. Our professionals will never leave your home in a mess.
Trusted Air Conditioner Repair Team
If you need high-quality AC repair services in the Mobile area, look no further than Hansen Air Pros. Our company vows to exceed your expectations in every regard. We boast a skilled and experienced team of technicians. Our specialists can handle any type of AC malfunction regardless of the size or scope. Meeting your demands is the most important part of our job. Therefore, we provide a foolproof 100% customer satisfaction guarantee. We promise to deliver quality workmanship and attain exceptional results on every single visit. Furthermore, we know the importance of delivering individualized customer service. Each member of our staff is professional and polite. We will ensure that your experience with us goes smoothly and brings you peace of mind. You never have to worry about our manners.
Does your air conditioner need urgent repairs? Call us now, and we'll do everything we can to bring you some fast, friendly and affordable services. We provide top-grade AC installations that will fit effortlessly into your home and are also equipped to deliver some routine AC maintenance. Not looking for AC repairs? Our team also offers heating repairs!
Get in Touch!
Call Us: 251-227-4441
or visit our contact page to submit your request directly to our office.
License Info
Heating A/C & Refrigeration
Contractors: # 22132
Master Gas Fitter: # MG-2057
Master Plumber: #MP-4128
Electrical: #ELEC06775
Privacy Policy | Terms & Conditions
Signup for News & Discounts!