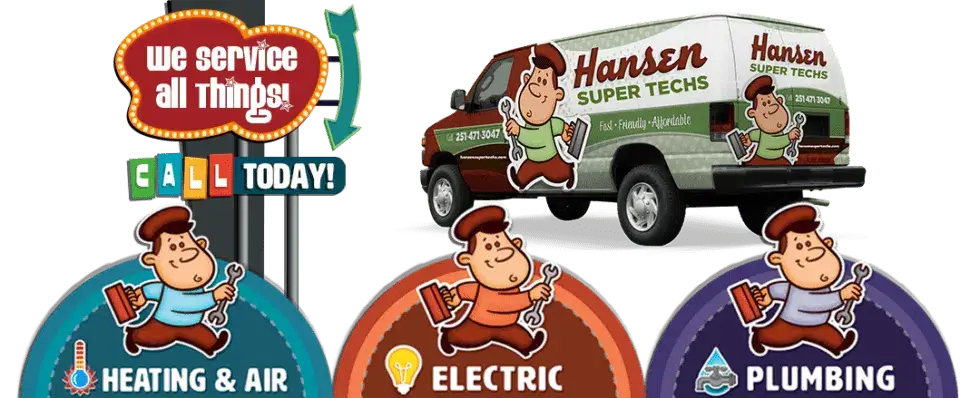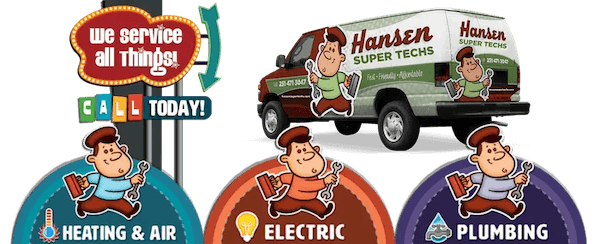 Help Starts Here for Service & Repair!
Furnace Repair in Theodore, AL
As the rainy season starts, furnace repair for Theodore, AL residents moves to the top of the home maintenance checklist. While snow may not clog the highways, cool, rainy weather still means you want a warm and cozy house to curl up in while the weather passes this winter. Temperatures regularly drop to near freezing, and our heating service can help keep you toasty warm, even during brisk winds, pouring down rain, and anything else the constantly shifting weather along the Mississippi Gulf Coast can throw at you. Don't reach for an extra sweater when you notice the house feels a little cold. Instead, give us a call to figure out what's wrong before winter really starts roaring.

Our highly trained technicians are available 24/7 during emergencies and can help out no matter what the problem with your furnace may be.
Extensive Furnace Repair Options in Theodore
At Hansen Air Pros, we quickly and efficiently service commercial and residential customers throughout Theodore and surrounding areas. A well-designed and efficient heating system delivers warmth throughout the building with no hot or cold spots, all for a predictable price tag in energy usage.
When your furnace starts to fail, you might notice warning signs such as:
Frequently cycling on and off
Rising energy bills
Unusual smell or sounds
Inconsistent heating throughout the home
While all of these are possible symptoms of a problem with your furnace, the repair is often an affordable option. Most systems can be maintained and kept running through the winter without needing an entirely new unit. When replacement is necessary, our technicians can advise when you're selecting the right type and size unit to service your home and help turn the purchase into a planned expense.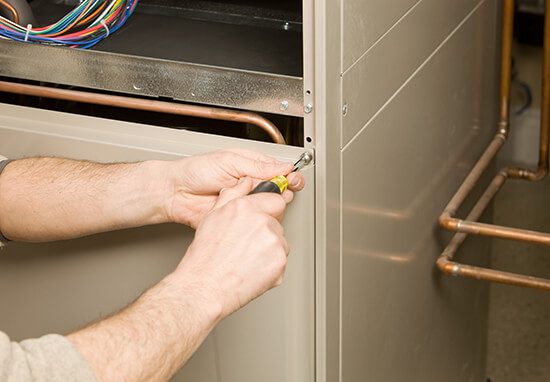 Professional Heating Service
Getting a quick and affordable inspection and repair estimate can be challenging, but our expert technicians at Hansen Air Pros always offer at least three options to customers. By providing an in-depth look at what needs to be done and a range of options to fit different budgets, even when money is a little tight. That's also why we offer customer financing to those who qualify. Upfront pricing and transparent estimates mean you never pay more than expected on the final bill.
If your furnace is acting up, give us a call today. We're happy to take a look and schedule heating service for any of our Theodore neighbors. When you are ready to replace your aging furnace, we will provide an estimate for a solution that will suit your personal needs. Or contact us to schedule your annual tune-up during the fall season. Not looking for furnace repair? We also provide a thorough AC repair service.
Get in Touch!
Call Us: 251-227-4441
or visit our contact page to submit your request directly to our office.
License Info
Heating A/C & Refrigeration
Contractors: # 22132
Master Gas Fitter: # MG-2057
Master Plumber: #MP-4128
Electrical: #ELEC06775
Privacy Policy | Terms & Conditions
Signup for News & Discounts!