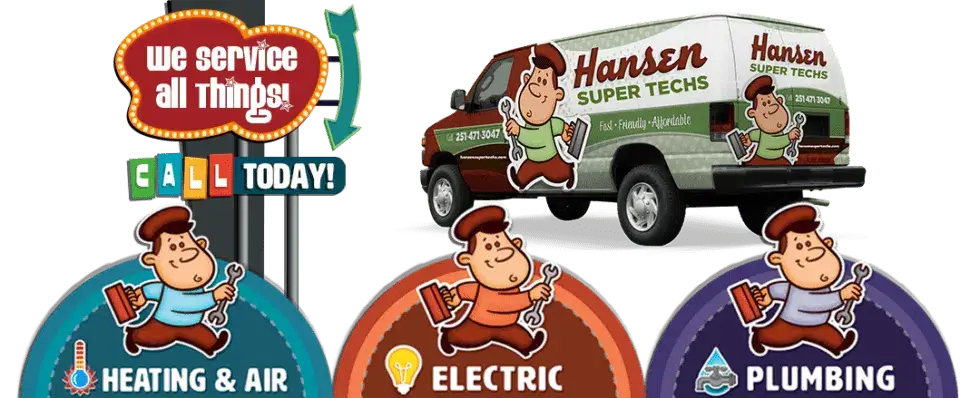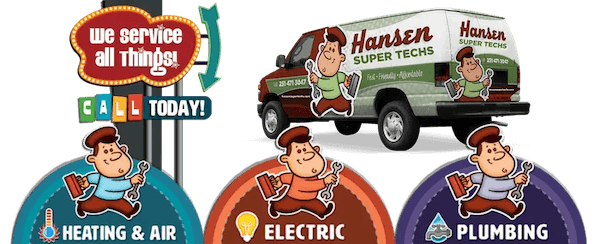 Help Starts Here for Service & Repair!
Top AC Repair in Mobile, AL
At Hansen Super Techs, we provide reliable AC Repair services in and around Mobile, AL. We know that a sudden AC failure can create some discomfort in your household. Our team strives to fix your AC issues expeditiously because we respect your time and comfort.
Conveniently located in Rangeline Commercial Center, we are ready to bring you first-rate air conditioner repair services regardless of your issue.
Prompt Air Conditioning Repair Services in Mobile
Summertime weather can be very uncomfortable if your AC unit fails out of the blue. Fortunately, we have what it takes to fix your AC on your schedule. Our technicians are capable of repairing your equipment on the very first try. We make great efforts to accurately troubleshoot any issues affecting your AC system.
Schedule Service Repairs With Our Technicians All AC Issues:
Refrigerant leaks

Tripping circuit breaker

Dirty or clogged condenser coils

Dirty or clogged evaporator coil

Inconsistent indoor temperature

Broken AC compressor

Hot air blowing through the vents when you are using the cooling system
When you hire a technician from Hansen Super Techs, not only will you receive excellent customer service, but also comprehensive resolutions for your heating and cooling system. Schedule your appointment today so that our technicians can diagnose and repair those HVAC issues ASAP!

When Do I Need AC Service for My Air Conditioner?
The need for a repair or replacement for your central air conditioner isn't always obvious, especially if you aren't an HVAC technician yourself. Most people don't even know that the air conditioning is broken until they see it stop working altogether.
Delaying repairs can quickly cause your air conditioner to develop emergency and expensive repairs. However, by knowing just a few telltale signs of AC repair, you'll be able to determine quickly when you need to schedule that AC service appointment and save money on the cost of repairs.
Signs For Heating and Cooling System Repairs
Here are some common reasons that should prompt you to call for central air conditioning repair services:
Persistent noises

Unpleasant smells

Weak airflow or warm air blowing through the system, when you need cooling in the home

A very high cost on utility bills or a lack of efficiency of the air conditioner

A lack of electricity going through the AC system

Inaccurate thermostat settings

Consistently dirty filters

Lots of debris, moisture, or humidity in the air that makes you want to stop working the air conditioning system
If you notice any of these problems in your air conditioning system, you must call an HVAC technician for an inspection that will help diagnose the issue. Our team of HVAC technicians will help you restore your AC unit to order in no time at all!
Why Hire Hansen Super Techs' AC Service Team?
If you need high-quality AC repair services in the Mobile area, look no further than Hansen Super Techs. Our company vows to exceed your expectations in every regard. Here is why we stand out from the crowd of many other air conditioning repair companies:
We offer a skilled and experienced team of HVAC technicians.

Our air conditioning specialists can handle any type of AC malfunction regardless of the size or scope.

Meeting your demands with the highest quality service is the most important part of our job.

We provide a proven track record of 100% customer satisfaction guarantee and excellent customer service at every job.

We are available for all emergency repairs in your location in Mobile and the surrounding areas.

We arrive on time at your house, fully equipped and ready to get your air conditioning fixed quickly.
We promise to deliver quality service and attain exceptional results on every single visit. Furthermore, we know the importance of delivering individualized AC service. Each technician on our staff is professional, polite, and skilled to help get your HVAC fixed in no time at all.
We will ensure that your experience with us goes smoothly and brings you peace of mind. You never have to worry about our manners.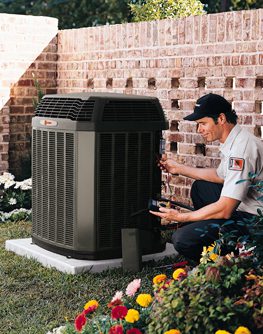 Contact Our Air Conditioner Experts Today!
Does your air conditioner need urgent repairs? Contact Hansen Super Techs today, and we'll do everything we can to bring you some fast, friendly, and affordable AC repair services. With the help of a team of experts on all things air conditioners, you will quickly find your AC unit running smoothly and with great efficiency.
FAQ: Air Conditioning System Repair
Why is my AC running but not cooling?
This problem is often caused by a clogged or blocked condenser coil. A clog in the condenser coil will block airflow and cause the temperature in the house to go up when you want it to cool instead.
How do I fix my AC blowing hot air?
We recommend changing your air filters or clearing the condensate drain from debris. If this doesn't work, you will need a professional technician who fixes air conditioners to help determine the cause of the issue.
What are common fixes for AC not cooling?
Some common fixes are changing or cleaning air filters, clearing the condenser coils or evaporator coil fins, or ensuring that the thermostat is set correctly.
Get in Touch!
Call Us: 251-225-3121
or visit our contact page to submit your request directly to our office.
License Info
Heating A/C & Refrigeration
Contractors: # 22132
Master Gas Fitter: # MG-2057
Master Plumber: #MP-4128
Electrical: #ELEC06775
Privacy Policy | Terms & Conditions