The Importance Of Heating And Air Conditioning Maintenance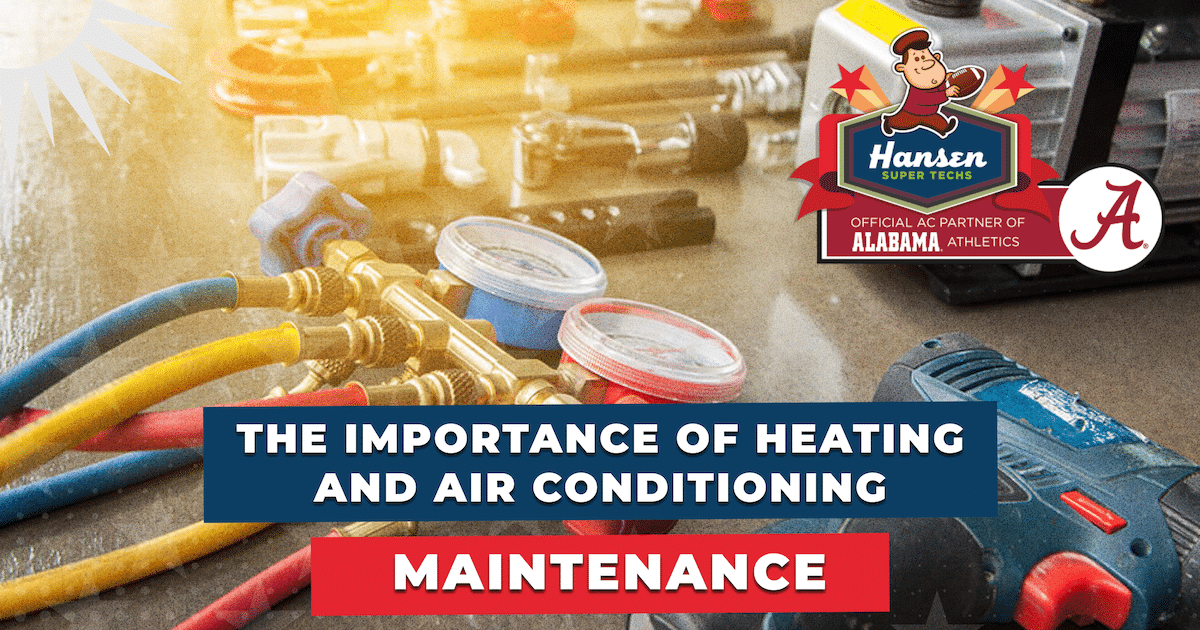 It seems that the AC is working just, doesn't it? So why schedule a maintenance visit when there is little reason to do so? This question is very valid and has a very good explanation. 
Whether there is a change in seasons or a new baby in the home, ensuring that your heating and air conditioning system is in proper order is very important. There are several benefits to doing so and we will outline them below. 
Better Air Quality
Good air quality is important for the health and wellness of all the residents of your home. If you have a new baby or a loved one with a compromised immune system or upper respiratory issues, air quality should be at the forefront of your concerns. 
Air quality is often decreased because of clogged air filters and ducts. These parts of the AC unit accumulate dust and debris. Because air passes through them, it gets infiltrated with all particles that decrease its quality. 
An AC repair technician will be able to spot these problems during their inspection. Air conditioning repair techs are equipped with the training and resources to make the necessary adjustments and cleaning. This will ensure that you and your loved ones are breathing easily and safely. 
Hansen Air Pros offer Indoor Air Quality services at affordable rates. Click here to learn more. 
Maintain Good Efficiency
A regular maintenance visit from your air conditioning service company will ensure that your AC isn't working harder than necessary. Bad efficiency means that the HVAC system uses more energy to heat or cool your home. Not only does this increase your bills, but it also decreases the lifespan of your unit.
Maybe there is a loose part or an issue with the motor that needs fixing. All of these factors will need to be investigated by a trustworthy technician who can make these repairs. 
Did you know that attic insulation can also help with maintaining good efficiency? Click here to learn more about the insulation services offered by Hansen Air Pros.
Save Money In The Long Run
Along the same lines of maintaining the good efficiency of your HVAC system, regular maintenance visits also save you money in the long run. Let's face it: in today's inflated economy, extra repairs or even HVAC replacements are burdensome for many people.
Hansen Air Pros is equipped with skilled technicians and tools to help you pinpoint the areas of improvement in your HVAC system. These improvements will enhance its efficiency, allowing you to enjoy a comfortable home environment with minimal repairs and lower energy bills. As prices rise, we must cut corners somewhere, so this is a win-win for everyone.
Speaking of rising prices, did you know that Hansen Air Pros offer financing options for new AC installations? Click here to learn more about our financing service options. 
Prolong The Use Of Your HVAC System
Lastly, the most important reason to keep up with the maintenance of your heating and air conditioning system is to prolong its use. A well-maintained unit can last up to two decades in your home, providing you with lasting comfort through the seasons. 
Very few people get excited over spending thousands of dollars on new HVAC units. When problems arise but go unnoticed, the unit has to work harder to maintain the temperatures in your home. This causes it to break down faster and eventually stop working. A sooner HVAC replacement will be inevitable with poor maintenance. 
When was the last time your AC got a good once-over from an HVAC repair technician? Hansen Air Pros is one of the best HVAC companies serving Mobile, AL, and its surrounding areas. Contact us, the best HVAC repair service in Mobile, AL, to schedule your maintenance visit today.