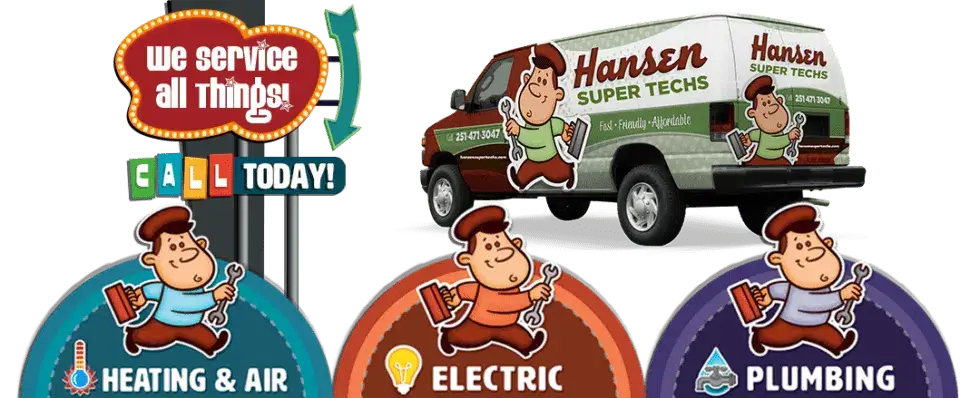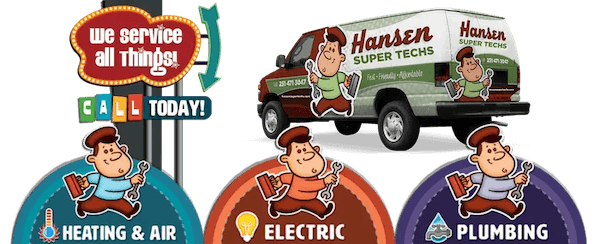 Help Starts Here for Service & Repair!
AC Maintenance in Fairhope, AL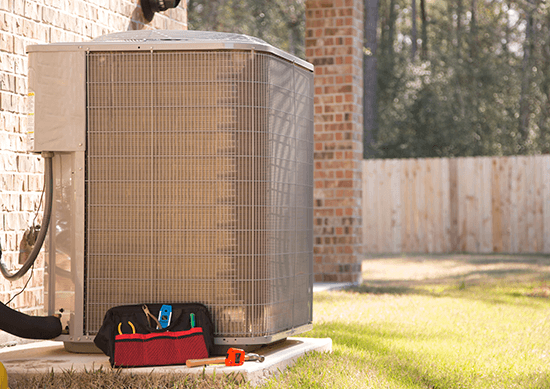 Air conditioning is a necessity for good health in Fairhope, AL, and AC maintenance is essential if you want to keep the cool air flowing. A typical maintenance appointment does so much more than just cleaning up the system and making sure everything looks good. Maintenance ensures the air conditioner runs well when you need it to, and an AC tune-up finds and fixes problems that could interfere with cooling if ignored. Count on technicians at Hansen Super Techs for a great tune-up that will keep your cooling equipment running as it should, with great customer service and expertise throughout the entire process.
What Exactly Is AC Maintenance?
"Maintenance" is a vague term, but it usually refers to any routine service done to bring a system (or parts of a system) back into compliance so the system works as it should. Mechanical systems gradually slow down, speed up, don't filter as effectively, and so on as time goes on and as the system is used more and grows older. Maintenance, like an AC tune-up, brings everything back into normal operating range.
An AC tune-up includes cleaning, replacing worn parts, tightening connections, checking refrigerant charge, and many other actions. Our skilled technicians will perform a long list of items to ensure the full functionality and dependability of your air conditioner.
Checking the filter
Cleaning the condenser unit coils
Checking electrical connections
Refilling or recharging refrigerant
Inspecting the system for leaks
And more!
Your air conditioning system should have routine maintenance done at least once a year to get the system ready for use during the next summer. If your AC unit is older, the second round of maintenance during the year (such as in autumn when you stop using the air conditioner) can be a good idea.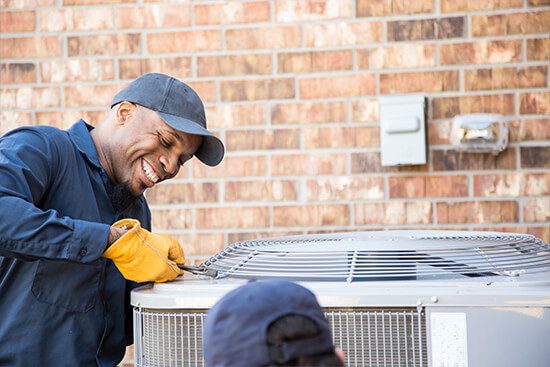 Stay Cool – and Dry – With a Proper AC Tune-Up
Your air conditioner lets you stay comfortable in Fairhope's 90-degree-plus summers, cooling and dehumidifying your house as well as filtering out a lot of the pollen that can float through Southern summers. Hansen Super Techs provides prompt service and convenient appointments in the Fairhope region and beyond. 24/7 service is available, along with service programs and agreements for the various comfort systems you have installed.
If you want to have your air conditioning system inspected and readied to best serve you, call Hansen Super Techs. Maintenance can prevent complete system breakdowns, but sometimes, AC repair may still be needed. If you have a problem with your AC unit, simply give us a call for fast relief. Or with financing on approved credit and high-quality systems, our AC installation is hard to beat. And we can work on your air conditioner, as well as your heater! Get ready for Alabama's chilly winters with our expert furnace maintenance.
Get in Touch!
Call Us: 251-225-3121
or visit our contact page to submit your request directly to our office.
License Info
Heating A/C & Refrigeration
Contractors: # 22132
Master Gas Fitter: # MG-2057
Master Plumber: #MP-4128
Electrical: #ELEC06775
Privacy Policy | Terms & Conditions