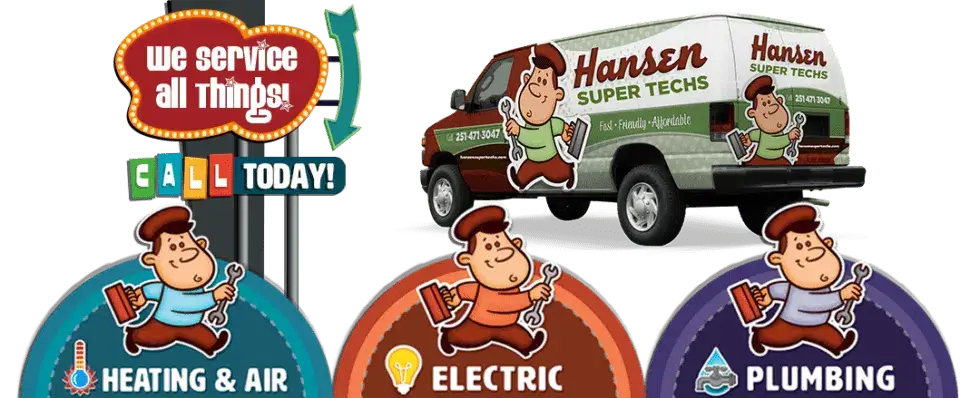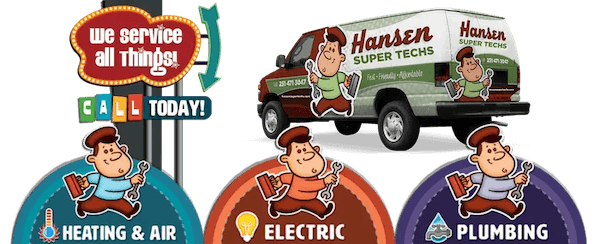 Help Starts Here for Service & Repair!
Furnace Maintenance in Fairhope, AL
If you need heating maintenance in Fairhope, AL, Hansen Air Pros has experienced technicians who can handle the job. Whether you have rooms in your home that are hard to keep warm or your thermostat never seems to sync up with your heating system, we can help. From routine furnace maintenance to full heating tune-ups, we can handle the job affordably and accurately.
If your kids turn into popsicles when the temperatures fall due to an underperforming furnace, we can provide the right furnace maintenance to keep your system running well all year long. We're the experts when it comes to heating maintenance in Fairhope.
With the right heating maintenance, you can avoid costly breakdowns and high energy bills. So, ask about our annual maintenance programs that ensure your furnace or boiler is ready for whatever winter has in store!
Furnace Maintenance You Can Trust in Fairhope
Most of the time, it's obvious when your furnace is having a hard time keeping up with your heating needs. Perhaps the air coming from the vents is lukewarm rather than hot. Or, your energy costs could suddenly skyrocket. If you hear clanking and banging or have burning or other smells coming from your heater, it could be time for heater maintenance in Fairhope.
There are many options when it comes to scheduling furnace maintenance. We could do a full heater tune-up, which involves cleaning the entire unit, lubricating all moving parts, and replacing anything that's damaged or malfunctioning. We can also perform specific maintenance such as filter inspection and replacement, thermostat inspection, central heating system maintenance, ventilation repair, full-line repair, and anything else that your system may require.
Hansen Air Pros Also offers annual maintenance plans to keep your system working well for many years.
Here are some of the benefits of keeping up to date with your furnace maintenance schedule:
Lower utility bills
Quieter unit
Working thermostat
Reliable heat
Over time your furnace or boiler could lose peak efficiency for numerous reasons. Perhaps there's air trapped in the boiler or the pilot light on your gas furnace isn't working properly. From cleaning up dust and debris to replacing parts or installing a new furnace or another heating system, Hanson Air Pros has you covered.
Do you think you need a new heater? Our HVAC technicians inspect your system, diagnose any issues and provide an estimate for the fix. If your system is more than 15 years old, it may require a replacement. We'll give you a straight answer backed by a comprehensive estimate and satisfaction guarantee!
Your Heating Tune-Up Team
No matter what heating maintenance you may need, our technicians can handle the job. as well as providing heating tune-ups for your central air, heat pump, furnace, or boiler, we also have 24/7 emergency assistance available. Our team goes through lengthy training processes before we send them out on calls. Plus, we background check and vet out each HVAC professional for the safety and satisfaction of our customers.
Hansen Air Pros provides extensive heating maintenance throughout the year. We invite you to contact us anytime you suspect there's something amiss with your heating unit. If you need advice on replacing your aging unit, we can come out, inspect your home and let you know whether a one-stage or two-stage heater, heat pump, or other solution might work best for you.
From Tolstoy Park to Fairhope Municipal Pier, and everywhere in Baldwin County, we aim to provide comprehensive furnace maintenance and heating tune-ups for our customers. Fairhope winters can get brutally chilly. Contact us today for the best furnace maintenance in town as well as for other heating services like repair or installation, and for affordable AC maintenance.
Get in Touch!
Call Us: 251-227-4441
or visit our contact page to submit your request directly to our office.
License Info
Heating A/C & Refrigeration
Contractors: # 22132
Master Gas Fitter: # MG-2057
Master Plumber: #MP-4128
Electrical: #ELEC06775
Privacy Policy | Terms & Conditions
Signup for News & Discounts!