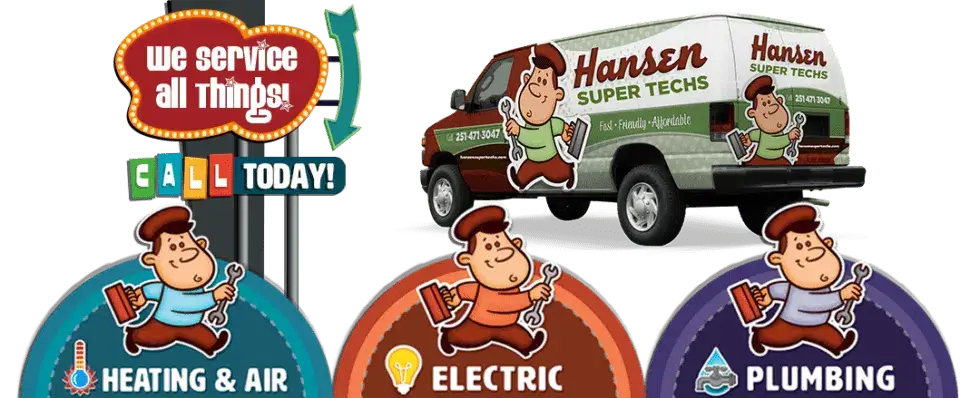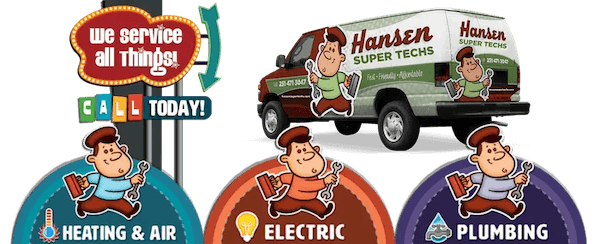 Help Starts Here for Service & Repair!
AC Repair in Spanish Fort, AL
If you need AC repair in Spanish Fort, AL, you can rely on our skilled technicians at Hansen Super Techs. There may be a bad odor coming out of your vents when your air conditioner comes on. Maybe your home isn't as comfortable in the summer as you're accustomed to. Our team knows how hot and humid it can get during the summer in Alabama. It can be frustrating to have an unreliable air conditioner during these months. When you contact us, we'll work quickly to get a technician to your door as soon as possible. They'll have the tools and parts to perform almost any air conditioner repair.

Our office is south of Mobile, just off SR-93. This location allows us to provide our services to people to the west in Pascagoula, to the east in Orange Beach, and all points in between.
Trusted AC Repair in Spanish Fort
There will usually be obvious signs your air conditioner isn't operating as it should. You may have unusually high energy bills, or perhaps your AC system can't reach your desired temperature. Unusual noises can include clanging and rattling when the unit turns on. While your air conditioner may still operate, it's a good idea to have the problem checked out as soon as possible. This can prevent further damage and more expensive repair bills. The team at Hansen Super Techs can handle any size air conditioner repair job, whether it's just replacing a filter or repairing a faulty control board.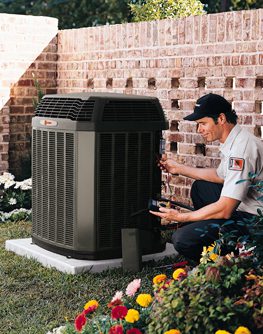 There are other common signs you need to have your AC unit serviced by a technician.
Unresponsive thermostat
System has trouble starting
Poor airflow from vents
Refrigerant or water leak around outdoor unit
Dependable Air Conditioner Repair
Hansen Super Techs has built a reputation as the fastest and friendliest AC repair company in the Spanish Fort area. Our service is affordable and backed by a 100% satisfaction guarantee. After figuring out what's wrong with your air conditioner, our skilled technician will offer you four options. They'll present three options that will fit your needs and budget, and you'll also have the option of doing nothing.
We enjoy helping people with their air conditioning needs. Call us today if your AC unit isn't working as it should. Our technicians provide trusted AC installation service, AC maintenance to make sure your system is operating efficiently as well as provide dependable heating repair. Call us today!
Get in Touch!
Call Us: 251-225-3121
or visit our contact page to submit your request directly to our office.
License Info
Heating A/C & Refrigeration
Contractors: # 22132
Master Gas Fitter: # MG-2057
Master Plumber: #MP-4128
Electrical: #ELEC06775
Privacy Policy | Terms & Conditions