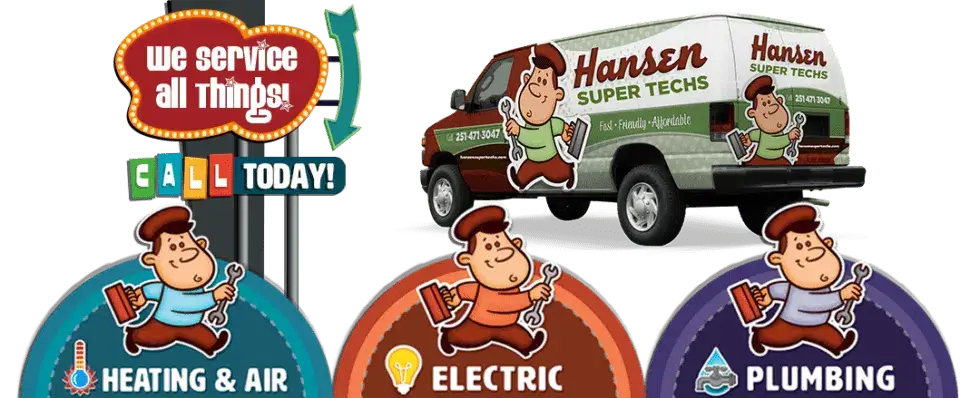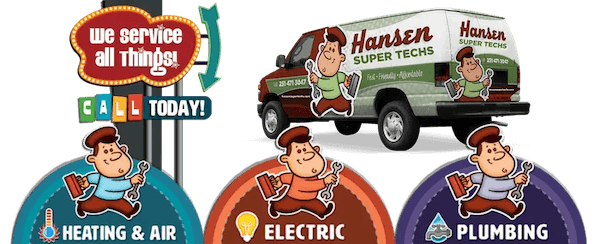 Help Starts Here for Service & Repair!
Furnace Maintenance in Foley, AL
When temperatures drop to 40-degrees or colder, you've probably already started running your heat in Foley, AL, but without proper furnace maintenance, you might not get as much warmth as you expect. It's frustrating and uncomfortable to turn on the heat only to notice that it's taking forever for the house to warm up or that the furnace isn't working correctly. At Hansen Air Pros, we know how important it is to have working heat in Foley, and we know how to keep your unit working. Our HVAC pros offer all types of furnace and heating maintenance tailored to meet the needs of your unit.
Furnace Maintenance Experts in Foley
In most cases, you'll notice when your furnace starts to break. You might feel a decrease in the amount of hot air coming from your vents. Your utility bills might start to shoot up without any explanation, or you could hear new noises whenever you start running the heat. However, before your heater starts to struggle, there might be many minor, nearly unnoticeable issues that we might catch with a heating tune-up. At Hansen Air Pros, our heating maintenance cleans and checks all the major parts of your system, so we notice problems before they cause any issues with the comfort level in your home.
There are many benefits to keeping your furnace in good repair. Some of the most important include:
Extending the working life of your furnace
Avoiding unexpected heating outages
Getting rid of cold spots in your home
Keeping utility costs down
In Foley, winters get too cold to ignore the importance of a well-maintained HVAC system. Much like a car, a furnace can benefit from regular check-ups and inspections to ensure all parts are operational and in good repair. The Hansen Air Pros team arrives at every call with all the parts needed to perform comprehensive heating maintenance and get your thermostat at a comfortable temperature.
Our heating tune-up includes a 21-point inspection for safety and operational efficiency. We don't just make sure your heat works; we make sure it works well and at near-optimal efficiency. With our Cozy Club annual heating maintenance, you get two scheduled calls per year. We come out and clean the indoor and outdoor parts of your unit, check all the electrical components and verify the thermostat is working as it should.
Your Trusted Heating Tune-Up Team
At Hansen Air Pros, we handle gas and electric heating units and have experience working on commercial and residential properties. No matter what type of building needs assistance, our HVAC professionals can help. Our focus is on providing fast, friendly, and affordable help every time. We always offer transparent pricing, so what you see on your estimate is your total bill, and there are never any unpleasant surprises. Our annual furnace maintenance contracts keep your unit in excellent condition from the day of installation and for years to come. We offer a 100% customer satisfaction guarantee because we know that you are one of the essential parts of our success. Since 2006, Hansen Air Pros has been a leading local company for reliable and affordable heating maintenance.
Whether you live in Kensington Place, Savannah Park, and Quail Woods, our team is always ready to head out to your home. It's too cold to live without heat during Foley winters. Make sure your heat is ready for the cold, and schedule your next heating maintenance with us today! We can also help with any repairs or new installations, as well as cooling maintenance!
Get in Touch!
Call Us: 251-227-4441
or visit our contact page to submit your request directly to our office.
License Info
Heating A/C & Refrigeration
Contractors: # 22132
Master Gas Fitter: # MG-2057
Master Plumber: #MP-4128
Electrical: #ELEC06775
Privacy Policy | Terms & Conditions
Signup for News & Discounts!