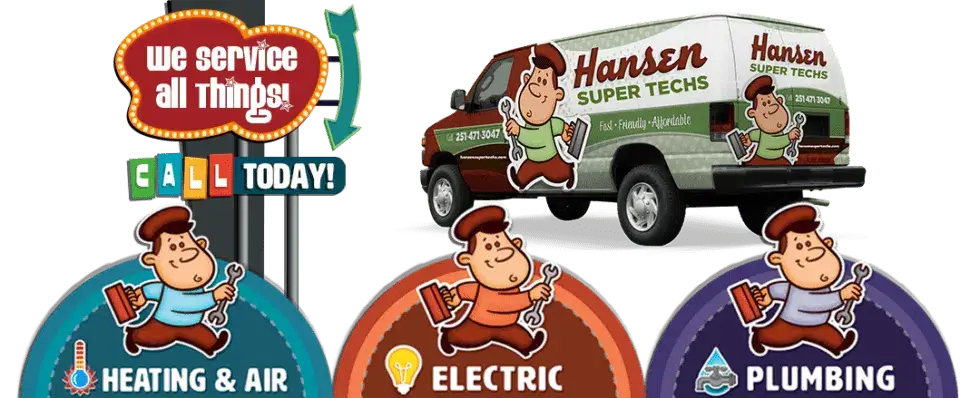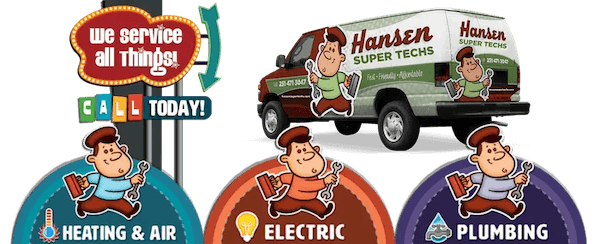 Help Starts Here for Service & Repair!
Heating Installation in Foley, AL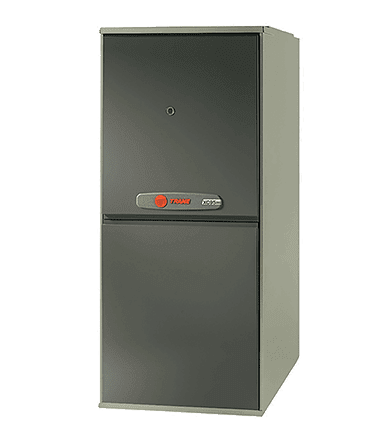 Hansen Super Techs team in Foley, AL offers heating installation services that start you off with a new, efficient, and reliable system that will serve you well in the coming years. Is your heating system underperforming and unreliable? Are your fuel bills rising? While our winters don't last long, we know you want to stay warm. Avoid emergency heating replacement, and plan ahead. Since 2006, we've been the company to rely on for heating system services. Let us help you stay comfortable with our expert, affordable care.
Expert Heating Installation in Foley
With a typical furnace lifetime between 15 and 20 years, it's wise to stay aware of the condition of your older heating system and plan ahead to avoid emergency replacement decisions. Our furnace replacement options can help you choose the right system for your future.
Furnace replacement renews your home's heating with these benefits and more:
Plenty of energy-efficient warmth
Lower repair and maintenance costs with a newer system
Better airflow reaches the far corners of your home
Quieter, cleaner, furnace operation
Our heating installation experts match the right system to your home's heating needs, customizing for your lifestyle. We keep your family comfortable and offer options to help keep your budget in mind as well.
Let us help you with a heat pump or furnace replacement that works right for your home. We're local heating and cooling experts who make sure that the systems we recommend are right for your home's style and construction as well as the local climate.
Your Trusted Heating Replacement Team
We offer heating replacement, including heat pumps, for homes of all sizes. Rely on Hansen Super Techs for the value and skilled services we've been providing in the area since 2006. Our same day service and 24/7 emergency care ensures that you don't have to wait to get warm when you have heating service needs. We're known for "fast, friendly, and affordable" HVAC services for homeowners in the Baldwin County, Mobile County, and Mississippi Gulf coast area.
As a top provider in Foley offering expert heating installation and replacement, we're proud to serve you. Call us for heating help. Trouble with your current heating system? When you need furnace repairs, we're the local experts to call for all makes and models. Maintenance is essential for heating systems of all ages, and a great way to take care of your new furnace replacement. Call us to schedule a visit. Our team are experts at new AC systems that keep you comfortable in your home during Gulf Coast summers.
Get in Touch!
Call Us: 251-225-3121
or visit our contact page to submit your request directly to our office.
License Info
Heating A/C & Refrigeration
Contractors: # 22132
Master Gas Fitter: # MG-2057
Master Plumber: #MP-4128
Electrical: #ELEC06775
Privacy Policy | Terms & Conditions