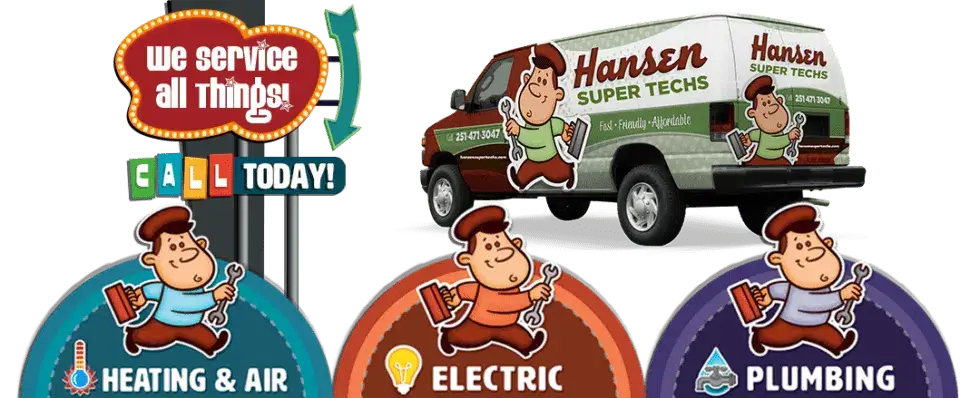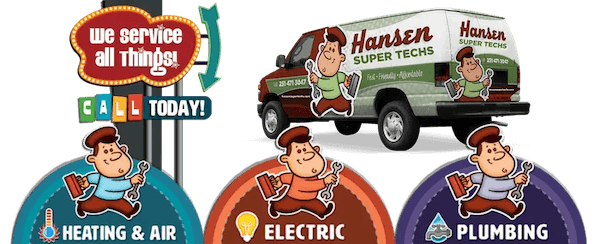 Help Starts Here for Service & Repair!
Furnace Repair in Orange Beach, AL
Keep your furnace in optimal condition by scheduling furnace repair in Orange Beach, AL whenever you notice that it is failing or performing poorly. If you catch the problems while they are still minor, they'll be a lot easier to fix. You might even be able to implement preventative measures that will prevent other problems from emerging in the future.

Hansen Super Techs provides heating service when you need it. You won't be charged extra for weekend fees or overtime fees. You will receive upfront pricing before any work is performed. Most importantly, you will be treated respectfully. Our technicians are highly skilled and qualified to get your furnace repair completed quickly.
Reliable Orange Beach Furnace Repair
Regardless of what type of furnace that you have, Hansen Super Techs will be able to provide exemplary workmanship. We have years of experience in handling and repairing all types of furnaces and heating units. We'll be able to quickly spot the cause of the problem and recommend different solutions.
Here are some signs that your furnace is failing and needs to be looked at by a professional:
Rusted flue from improperly vented CO
Outrageously high and rising energy bills
Water leakages near the unit
Inconsistent or inadequate heating
Cold spots in the home
Hansen Super Techs can help no matter what problem you've run into. We'll provide you with a thorough inspection and point out all of the areas that need to be repaired. It's in your best interest to repair everything all at once in order to reduce the number of service calls that may be needed in the future.
Dedicated, Committed Heating Service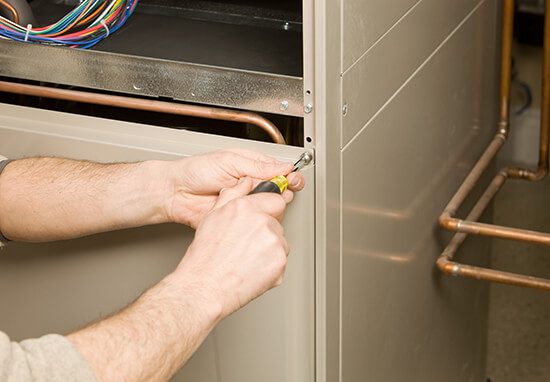 Hansen Super Techs is a long-standing trusted name for furnace repair in Orange Beach. We offer fast, friendly, and affordable heating service, and we have many residential and commercial customers that trust us with all of their HVAC needs. We treat each customer like family and ensure that they are completely satisfied with the service that they receive.
We offer a 5-star customer protection plan. Not only do we provide all-inclusive quotes, but we also do not have any hidden costs or fees. After a diagnosis, we will provide you with at least three solutions to choose from. We'll state the pros and cons of each option, so you can make an informed decision.
If you're in need of furnace repair or heating service in Orange Beach, give Hansen Super Techs a call. When you are ready to upgrade your furnace we can offer you several top-notch installation solutions that will suit your home and budget. Also, be sure to schedule your annual tune-up with our experts! Not in need of furnace repair? We also provide quality AC repair service.
Get in Touch!
Call Us: 251-225-3121
or visit our contact page to submit your request directly to our office.
License Info
Heating A/C & Refrigeration
Contractors: # 22132
Master Gas Fitter: # MG-2057
Master Plumber: #MP-4128
Electrical: #ELEC06775
Privacy Policy | Terms & Conditions