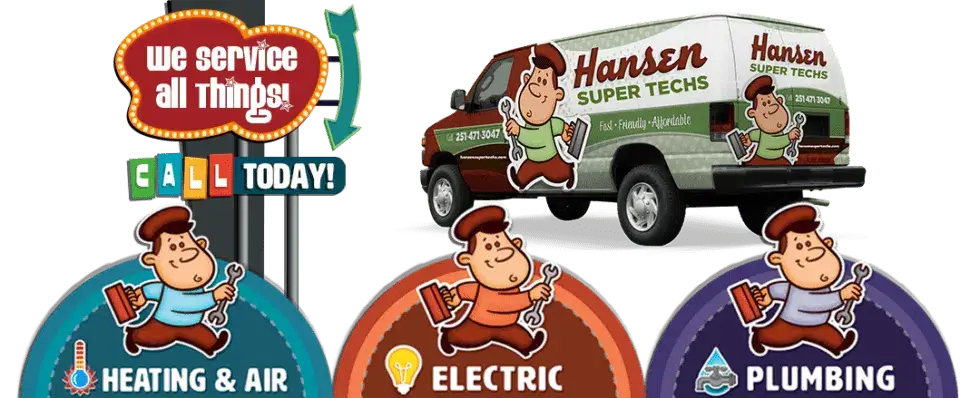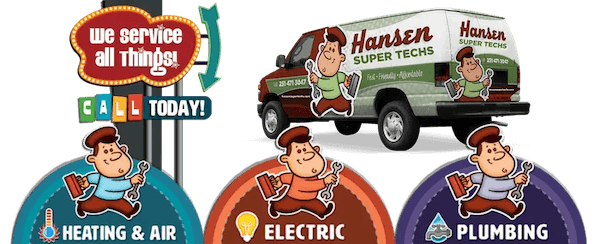 Help Starts Here for Service & Repair!
Air Conditioning Company in Daphne, AL
Daphne's Trusted AC Service Team
When you're considering your options for AC service in Daphne, AL, Hansen Air Pros will be there for you. Our locally owned and operated company has been serving Baldwin County and the Mississippi Gulf Coast since 2006. Our technicians are prepared to work on all makes and models of AC units. They're given ongoing training in order to keep them current with the industry. We're an air conditioning company committed to the complete satisfaction of each of our Daphne customers. Corners are never cut with any aspect of our work.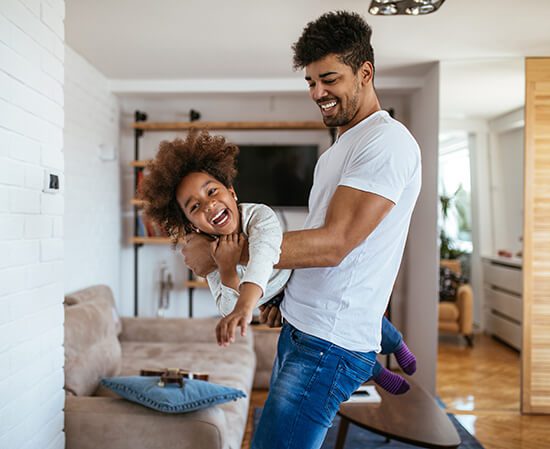 We've earned a reputation for:
Highly skilled technicians
Being fast, friendly and affordable
Offering same-day service
Providing free estimates
Quality AC Repair in Daphne
If you've noticed that your air conditioner isn't working properly, we can help with a repair! At Hansen Air Pros, we take pride in the AC service options we offer in Daphne. We'll determine the cause of any issue your system is having so that it can be repaired properly. For emergency situations that need to be addressed as soon as possible, we offer 24/7 AC service availability.
Broken AC units may:
Make strange noises
Produce unpleasant smells
Leak water
Refuse to turn on reliably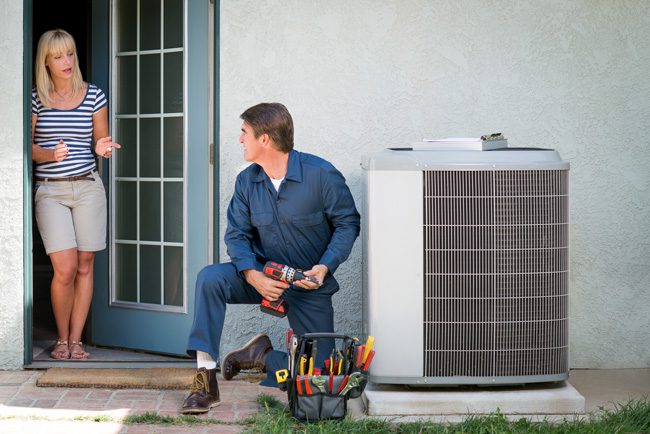 Daphne's AC Installation Experts
Air conditioners that are more than 10 years old can start to develop an array of issues and not function efficiently anymore. We can help you explore your options for a new air conditioner and offer advice about your unique situation. Hansen Air Pros offers same-day installation services throughout Daphne. To make it easier to pay for a new air conditioning system, we offer flexible financing options on approved credit. When we're done with an installation, we'll get all waste removed from your property.
Quality AC Maintenance Plans
Our maintenance agreements are designed to keep air conditioning units running flawlessly while saving our customers money in the long run. Hansen Air Pros is an air conditioning company ready to care for your Daphne AC unit throughout its lifetime. We'll check safety systems, clean off the evaporator, clean the condenser coils and lubricate motors, and other moving parts. During each tune-up, we'll check your system for any lurking issues that need to get addressed in a timely manner. We'll give you a detailed assessment of the state of your system.
To learn more about how we could be your air conditioning company in Daphne, call Hansen Air Pros today.
Not looking for cooling? Our team also offers an array of top-rated heating services and air quality solutions.
Get in Touch!
Call Us: 251-227-4441
or visit our contact page to submit your request directly to our office.
License Info
Heating A/C & Refrigeration
Contractors: # 22132
Master Gas Fitter: # MG-2057
Master Plumber: #MP-4128
Electrical: #ELEC06775
Privacy Policy | Terms & Conditions
Signup for News & Discounts!