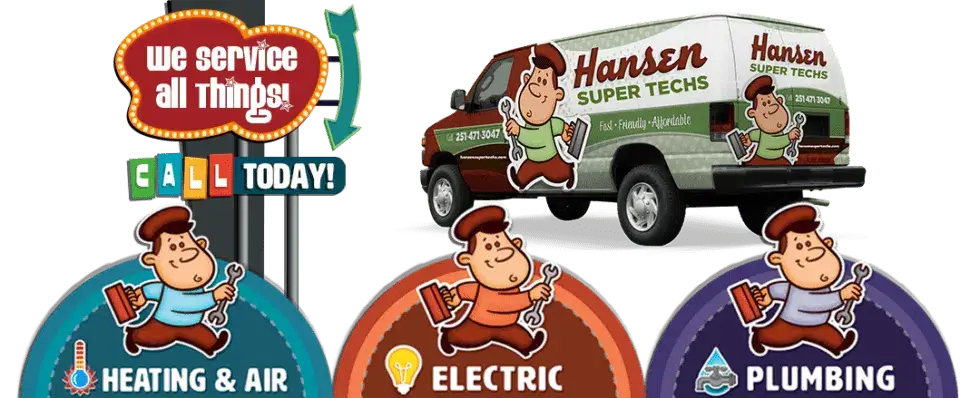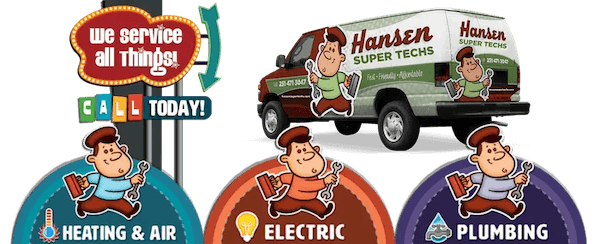 Help Starts Here for Service & Repair!
AC Maintenance in Daphne, AL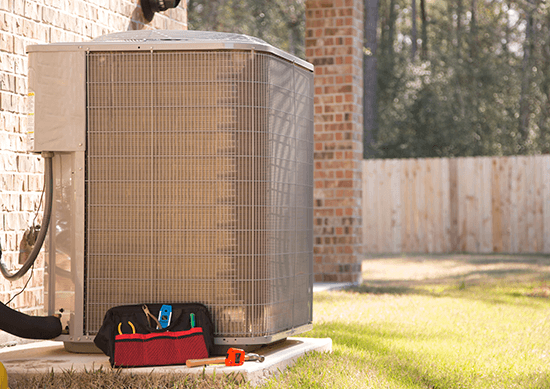 Getting AC maintenance in Daphne, AL is important. Unfortunately, one of the most common mistakes homeowners make in regards to their cooling units is not getting an annual AC tune-up and ensuring their units get the maintenance they need. This can wind up shortening the lifespan of your air conditioner, causing the system to need repairs more often and/or increasing the amount of time it takes to cool your home. An air conditioner that takes longer to cool can also increase the energy expenses associated with cooling your home. Trust Hansen Super Techs with your tune-up and enjoy the benefits of a properly maintained system.
What You Need to Know About an AC Tune-Up
One of the reasons why homeowners do not get annual maintenance is because they do not fully understand what it is. Annual maintenance involves:
Inspecting the unit for potential problems
Repairing problems while they are still small and minor
Cleaning out dust and debris
Ensuring the unit is running efficiently
Tightening and lubricating parts
Checking refrigerant charge
Inspection of the filter
And more
It is recommended that you get your AC unit professionally inspected and maintained at least once per year. Most people prefer to get their AC cared for in the springtime, prior to it being used for the season. This ensures your air conditioner is ready to go once temperatures start to increase.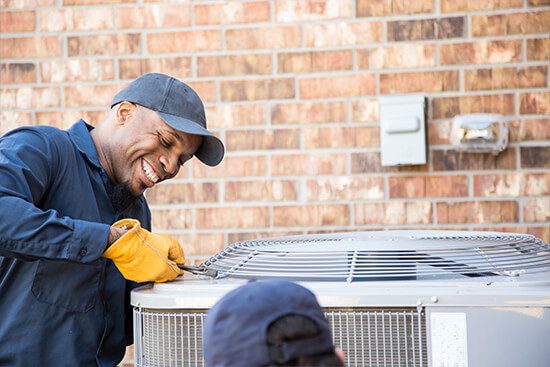 Pick Hansen Super Techs for AC Maintenance in Daphne
Hansen Super Techs is highly experienced in maintaining all makes and models of air conditioners. We offer upfront pricing with no hidden fees and a satisfaction guarantee. Our fully trained and experienced technicians know exactly how to properly care for and maintain your air conditioning unit. We specialize in ensuring your home and business stays comfortable for you, and we are proud of our reputation in the community. Our clients commonly use the words fast, friendly and affordable in their reviews of our company, and we want to show you why that is.
Maintenance is vital to the longevity and efficiency of your AC unit. Call Hansen Super Techs to schedule an appointment for AC maintenance in Daphne today. At Hansen Super Techs, air conditioning maintenance is just one of the many services we offer. When it is time to replace your existing air conditioning unit, call us at Hansen Super Techs. We can handle everything from minor to major AC repairs and don't charge extra for weekend or after-hour calls and we are also pleased to offer heating maintenance and services as well.
Get in Touch!
Call Us: 251-225-3121
or visit our contact page to submit your request directly to our office.
License Info
Heating A/C & Refrigeration
Contractors: # 22132
Master Gas Fitter: # MG-2057
Master Plumber: #MP-4128
Electrical: #ELEC06775
Privacy Policy | Terms & Conditions