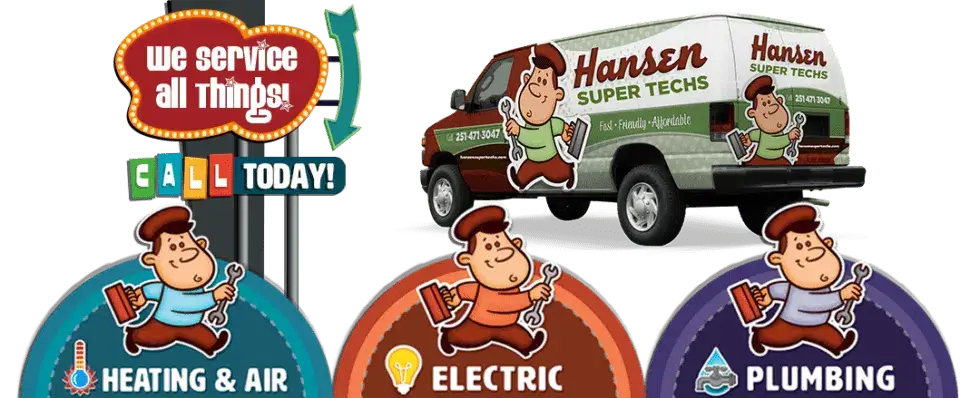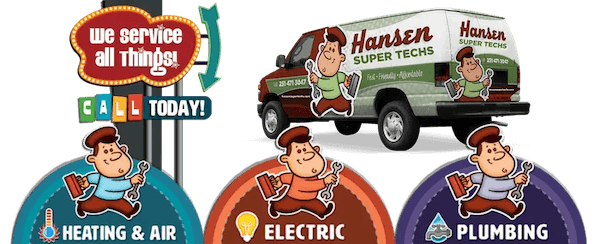 Help Starts Here for Service & Repair!
Heat Pumps in Fairhope, AL
Can you count on your heat pump to keep you warm and cool as needed? If not, how can we help? Our heat pump service team provides expert heat pump repair and maintenance in Fairhope, AL, that will keep your system efficient and performing reliably year round. After all, heat pumps provide both heating and cooling, switching direction with the seasons so they transfer your home's heat outside to cool, then pull heat in to warm your home in winter. Investing in heat pump repair provides double the benefits, in a way. When your heat pump is no longer performing as it should, keeping your home comfortable without frequent repair calls, our experts can help you evaluate the latest models and select one that suits your needs and budget, then arrange prompt, convenient heat pump replacement.
Trusted Heat Pump Repair and More in Fairhope
We are proud of our skilled technicians and invest in their ongoing training, as well as supplying them with vehicles well-stocked with the parts and equipment they need to make efficient visits. Their top diagnostic skills help them pinpoint the problem at hand, and get your home comfortable again in the shortest time with heat pump repair. Typical calls include customers who set their thermostat but the system never reaches that temperature, their air is not circulating properly, or their system is getting so inefficient that energy use is rising quickly.
Our heat pump repair experts can help you return to reliable, efficient heating and cooling. We will check for performance issues like refrigerant levels and line insulation, coil condition and compressor operation. For air circulation, we will evaluate your fan motors and belts, even your air filter which should be changed monthly for best results. If necessary, we will suggest a heat pump replacement to provide the efficiency and reliability of a new unit, and help you determine which type is right for you.
Do not wait for a breakdown, call us for these and other heat pump service concerns:
A jump in your energy bills
Noises or leaks around your indoor or outdoor equipment
Struggling to keep up with your thermostat setting
Clicking sounds when it tries to start, or shutdown after each short run
Most heat pump repairs apply to both summer and winter operation, for a double benefit. Our heat pump repair team can pull parts from their mobile stockroom for motors and belts, coils and refrigerant, electrical parts, air filters, and much more, and they have the test equipment and skills to make sure the repair is properly targeted. If signs point to more expensive repairs or your heat pump repairs are adding up, it may be time to talk about the age of your unit, its performance, and whether a heat pump replacement would be a timely solution.
Expert Heat Pump Service Pros
From Baldwin County to the Mississippi Gulf Coast, Hansen Air Pros has the top HVAC technicians ready to provide heat pump service for you. We keep the winter cold and summer heat from affecting your home's comfort. Our heat pump repairs and maintenance are covered by our satisfaction guarantee, and delivered locally throughout our service area, where we also maintain a crew large enough to respond quickly to urgent calls. We maintain our standard of excellence through mentoring, training, and team building so we always offer you the highest quality service from our expert heat pump services team.
Whether you live in Arlington Farms, Bay Haven, Jubilee Point, Song Grove, or somewhere else in beautiful Fairhope, our team is ready to come over and perform your heat pump repairs and heat pump services to get your family comfortable!
For Fairhope's winter chill and summer heat, you need your heat pump to work hard. Call us for heat pump service! Or call our team for any other heating system service need near you!
Get in Touch!
Call Us: 251-227-4441
or visit our contact page to submit your request directly to our office.
License Info
Heating A/C & Refrigeration
Contractors: # 22132
Master Gas Fitter: # MG-2057
Master Plumber: #MP-4128
Electrical: #ELEC06775
Privacy Policy | Terms & Conditions
Signup for News & Discounts!