How Outdoor Lighting Can Improve Your Business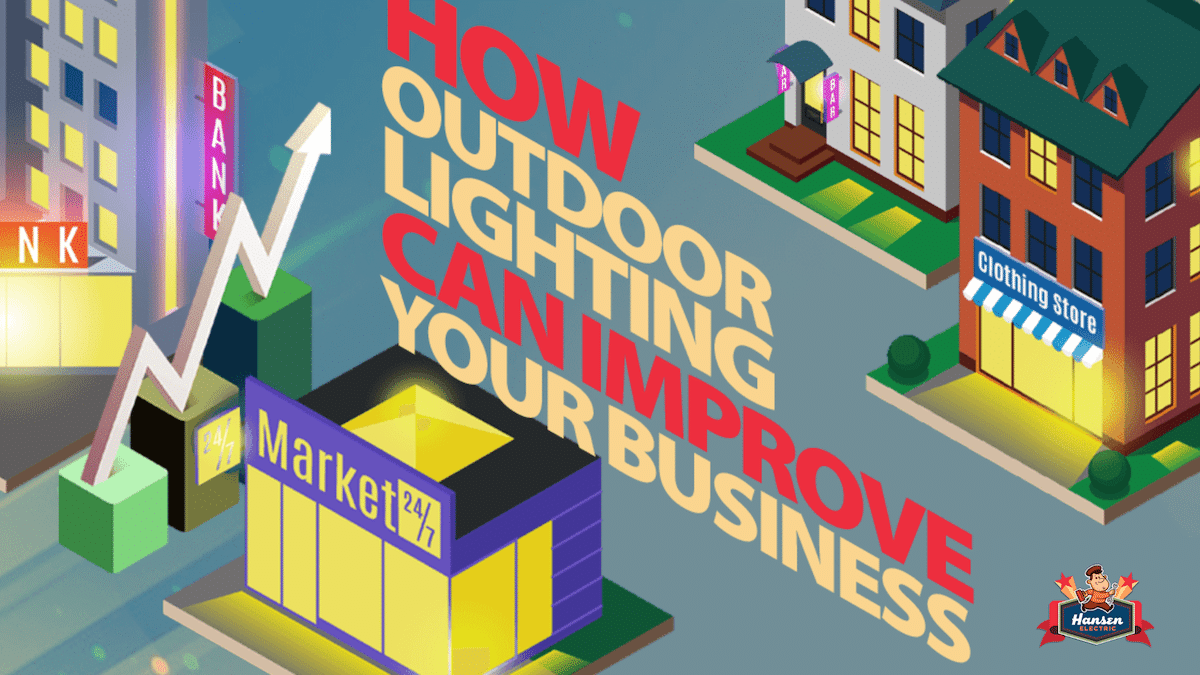 Most businesses don't question the necessity of indoor lighting. In fact, the plans for the installation of indoor lighting are usually built into the building projects. However, not every shop, restaurant, or office building will have outdoor lighting. Why is that?
The answer here is simple, outdoor lighting isn't always at the forefront of business owner's thoughts. However,  it is still very important. Are you having trouble keeping a steady flow of customers in the evenings? Perhaps some outdoor lighting ideas can help.
Benefits Of Investing In Exterior Lighting For Your Business
Outdoor lighting may seem as an odd consideration for marketing, but it really does help in growing attention to your business. Here are some ways in which ideas for outdoor lighting can benefit your business:
Adds Value To Your Brand
Certain lighting fixtures have the ability to elevate the appeal of your brand. Bright fluorescent or neon lights enhance the appearance of the building and help your brand look polished and sophisticated.
Are you looking for a way to elevate the status and appeal of your business? Lighting has the ability to shine light on the most important features of your store and help draw more customers.
Leaves A Positive First Impression
As business owners, we know that a good first impression is vital to its success. First, it isn't a secret that a well-light store tends to give off an impression of safety in the evenings. Well-lit entrances and walkways help patrons find their way to your place of businesses quicker, thus attracting more profits and revenue.
The last thing you want for your business is for potential customers to question the safety and legitimacy of your business. This happens when the business doesn't give off a vibe of trustworthy, friendly services. This inviting, warm atmosphere is essential to a positive first impression and that can be provided by outdoor lighting.  It will significantly impact the presentation and perception of your business.
Helps Draw Attention To Important Signage
Whether you got a special sale going on or recently launched a new product, outdoor lighting can help with attracting attention to the important signage indicating these campaigns. These signs are what bring people into the store. Therefore, it is highly advisable to have some sort of lighting to help inform potential customers of your deals, products, and business hours.
So what kind of light fixtures can you use for this? Here are some forms of common outdoor lighting fixtures business owners use to draw attention to their signs:
Spotlights
Flood lights
Step lights
Lighting in the landscaping
Outdoor wall lighting
String lights
Lamp Posts
Overhead lights in window displays
Signs with built-in LED lights
Makes Your Business Visible From The Road
Outdoor lighting is essential to making your business visible from the road. What if a customer is looking for your specific business but can't see that it's there? The lack of good quality lighting likely results in the loss of additional revenue. Whether you own a boutique or a bistro, bright and tasteful lighting must be used to help you make your presence known from the road. Don't miss out on sales, install outdoor lights!
Does Your Business Have Outdoor Lighting?
Maybe you didn't have outdoor lighting installed around your shop or it just may be inadequate. Regardless of the case, our electricians are equipped with the top training and expertise to install the required lighting for your business needs. Contact us today to learn more about the services available to you and to inquire about a price estimate.