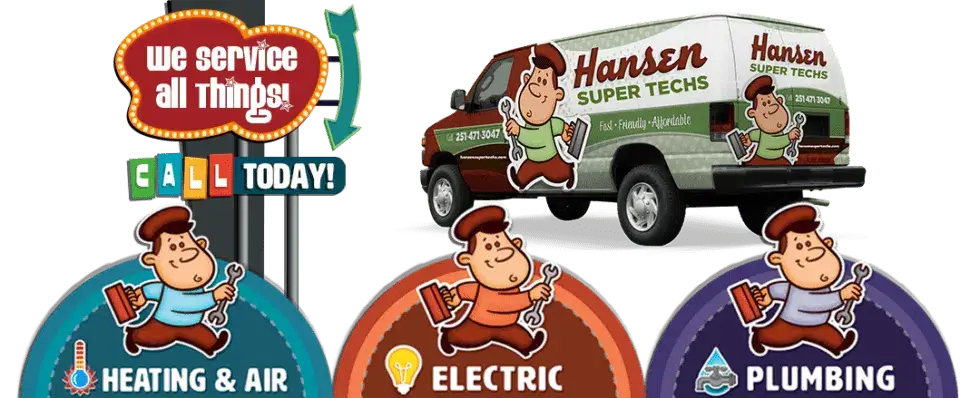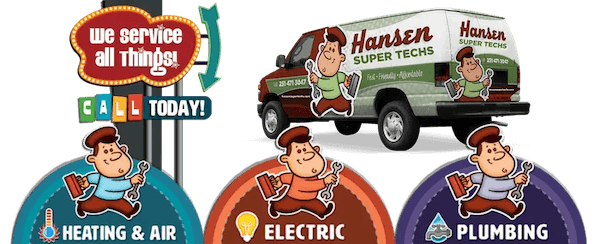 Help Starts Here for Service & Repair!
Furnace Repair in Pascagoula, MS
For experienced and reliable furnace repair in Pascagoula, MS, you can trust Hansen Air Pros. We feature a full lineup of professional services, including heating service. Our technicians have several years of combined heating service experience and have the expertise needed to address any make or model furnace. If you need furnace repair because your unit isn't functioning properly or not even turning on, you can rely on our team for our efficient and affordable repair solutions.

Experienced Furnace Repair in Pascagoula
Pascagoula might be known for its fairly mild winters, but when your furnace stops working in the middle of the winter, it can be a dismal experience. That's why Hansen Air Pros features a team of experienced furnace repair technicians who provide our heating service with consummate expertise, working efficiently to troubleshoot and repair the problem.
Some of the most commonplace reasons why you may need heating service include:
Unusual noises or odors
No warm air from vents
Furnace doesn't turn on
Short cycling
Weak airflow from vents
If you experience these or other issues with your furnace, simply call us and we'll bring everything needed to fix the problem.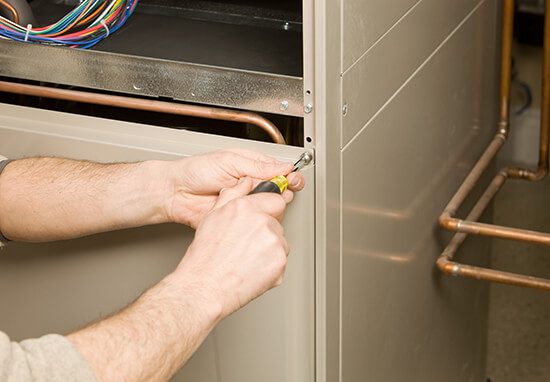 If you need emergency furnace repair, we can help with our 24-hour solutions. We feature a same-day heating service for our Pascagoula customers too! From broken heat exchangers and dirty ignitors to broken starters and filter replacements, furnace problems are no match for our experienced techs. We'll inspect the issue and recommend the ideal fix. If you are interested in furnace replacement, we can advise you about energy-efficient upgrades.
Reliable Heating Service in Pascagoula
At Hansen Air Pros we prioritize our customers with a complete spectrum of heating services. Our technicians continually stay abreast of new innovations and products in our field. That's why we can perform services on any make or model system. Our technicians are certified and friendly. Our company is always striving to exceed our customers' expectations.
If you need furnace repair in or around Pascagoula, contact Hansen Air Pros for help. If you're in the market for a new furnace, our team carries a great selection of top-rated models to fit your needs. Be sure to schedule your annual tune-up with our experienced technicians! In need of AC repair? We also provide air conditioner service.
Get in Touch!
Call Us: 251-227-4441
or visit our contact page to submit your request directly to our office.
License Info
Heating A/C & Refrigeration
Contractors: # 22132
Master Gas Fitter: # MG-2057
Master Plumber: #MP-4128
Electrical: #ELEC06775
Privacy Policy | Terms & Conditions
Signup for News & Discounts!