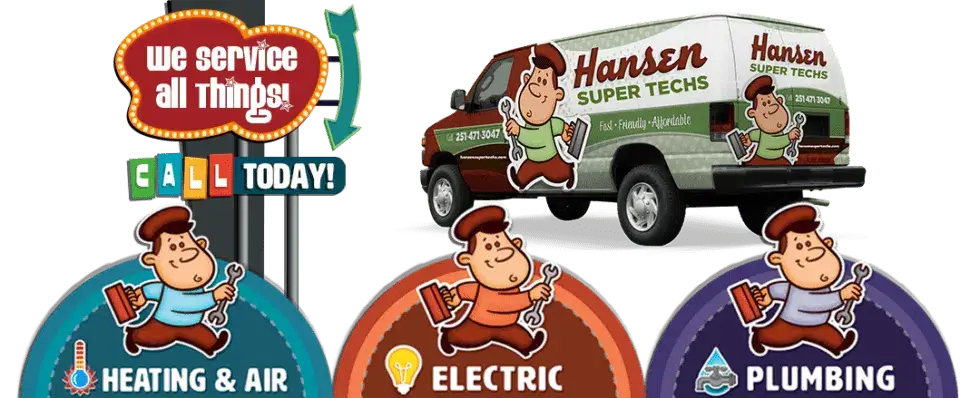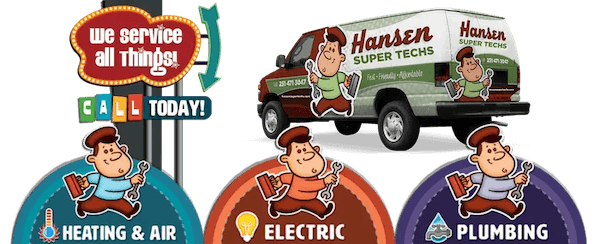 Help Starts Here for Service & Repair!
Heating Installation in Daphne, AL
Daphne, AL, winters can get chilly, so if you're having difficulty keeping your home or business warm, it might be time for a professional heating installation. Hansen Super Techs is a professional company, with technicians able to work on any major heater brand. If your furnace or heat pump is having problems, or if you can't remember the last time you had it serviced, then it's time to give us a call. We're factory-trained to work on all major brands, and we have a full warehouse of parts, which means that we come ready to fix your problem on the first visit!
Trust Hansen Super Techs to provide the right solution the first time. We use industry-leading techniques to diagnose the problem quickly and then make a suitable recommendation for furnace replacement.
Expert Heating Installation In Daphne
Your heat pump or furnace will often give clues that there's a problem before it becomes an emergency. Many things can go wrong with these units, even with the best of care. If you notice one or more of these warning signs, it's time to call Hansen Super Techs!
Loud banging from the unit, or a whooshing sound when it's turned on
Problems heating your building in general
Strange smells, like dust or gas
An increase in your utility bills, even though your usage is the same
Trouble turning on the unit, or problems keeping it on
Regular preventative maintenance typically finds problems when they're small, thereby extending the life of your furnace or heat pump. Hansen Super Techs offers these packages, giving you peace of mind knowing your unit is covered. But, even with the best care, furnaces wear out. We also have complete heating installation and replacement services, whether you need a new HVAC unit or you're ready for an upgrade.
Locally Owned Furnace Replacement Service
Hansen Super Techs has been servicing residential and commercial customers in Daphne since 2006. In this time, we've become a dependable HVAC service provider for many of our friends and neighbors. We believe in giving back to our community through outreach services and charitable donations. You don't have to go far to find a reliable furnace, heat pump, and air conditioner service and repair company. We believe in developing deep relationships with our clients, and we look forward to getting to work with you, too!
Do you need heating installation service or a furnace repair? Give Hansen Super Techs a call today to schedule your estimate! If your heater is not working properly we can quickly diagnose and repair any problem you are experiencing. We recommend annual maintenance on your furnace to keep it running smoothly. Call to schedule your tune-up in the fall. Not looking for a heating installation? We also handle AC installation.
Get in Touch!
Call Us: 251-225-3121
or visit our contact page to submit your request directly to our office.
License Info
Heating A/C & Refrigeration
Contractors: # 22132
Master Gas Fitter: # MG-2057
Master Plumber: #MP-4128
Electrical: #ELEC06775
Privacy Policy | Terms & Conditions